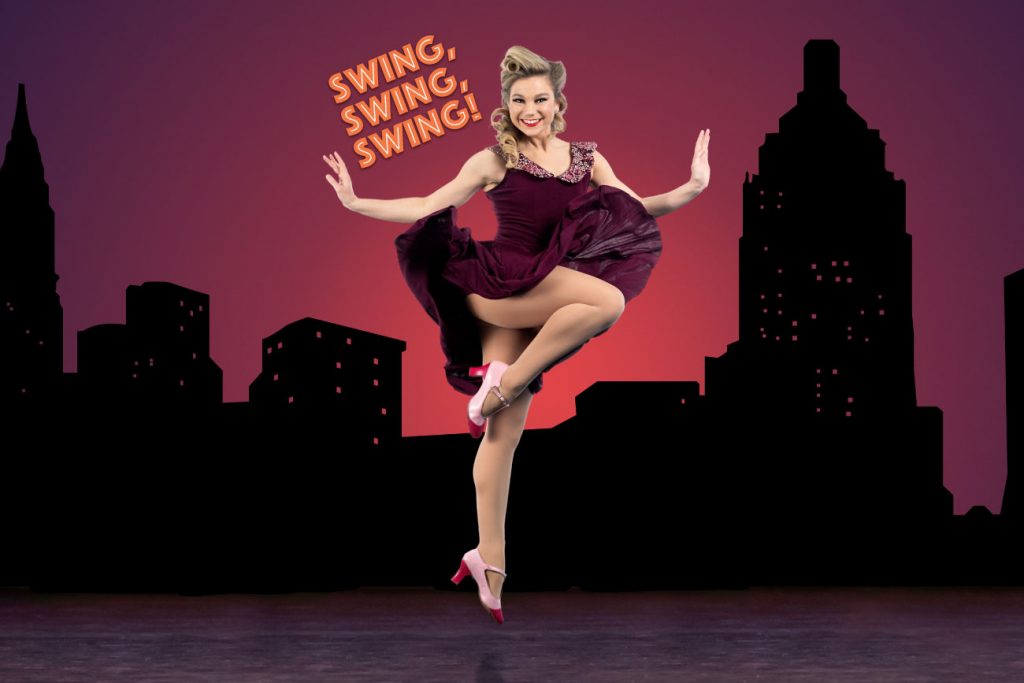 After a few days off to celebrate their success with Momentum, American Midwest Ballet's dancers are back in the studio getting ready for their Season 12 wrap-up: Swing, Swing, Swing!, coming April 2 and 9 to the Hoff Family Arts & Culture Center and Omaha's Orpheum Theater.
Created for us by celebrated Chicago choreographer and showman Harrison McEldowney, and featuring live onstage Big Band music by the Doylemusic Combo, this exuberantly unforgettable work celebrates the spirit of a time like no other – when young G.I. Joes and Rosie the Riveters gave their all to save the world, then threw away their cares to the beat of big bands and the exhilaration of swing dancing.
You'll be swept away as a guy, a girl, and their friends flirt, kick up their heels, fall in love, and most of all… Swing, Swing, Swing!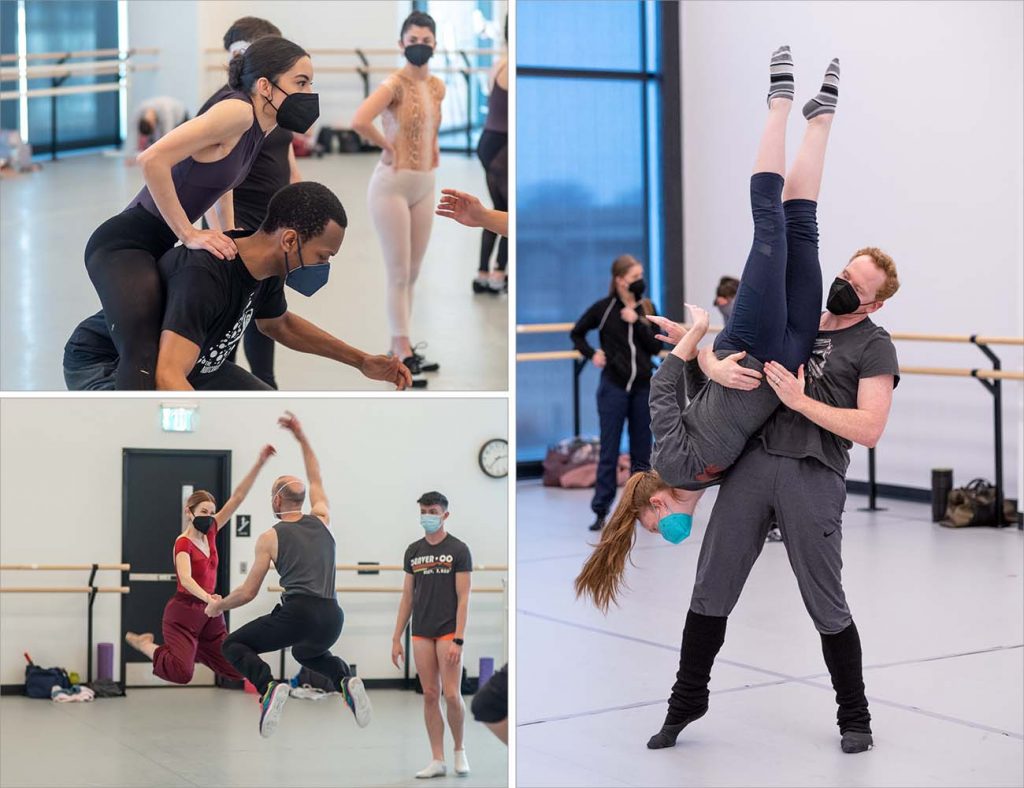 Fun fact: Swing, Swing, Swing! was the very first mainstage production of Ballet Nebraska, the company that you know today as American Midwest Ballet! Our company debut was October 2, 2010 at the Orpheum, and we're thrilled to be bringing this wonderful show to you again as our Season 12 finale!
AMB DANCERS SHARE THEIR GIFTS WITH THE COMMUNITY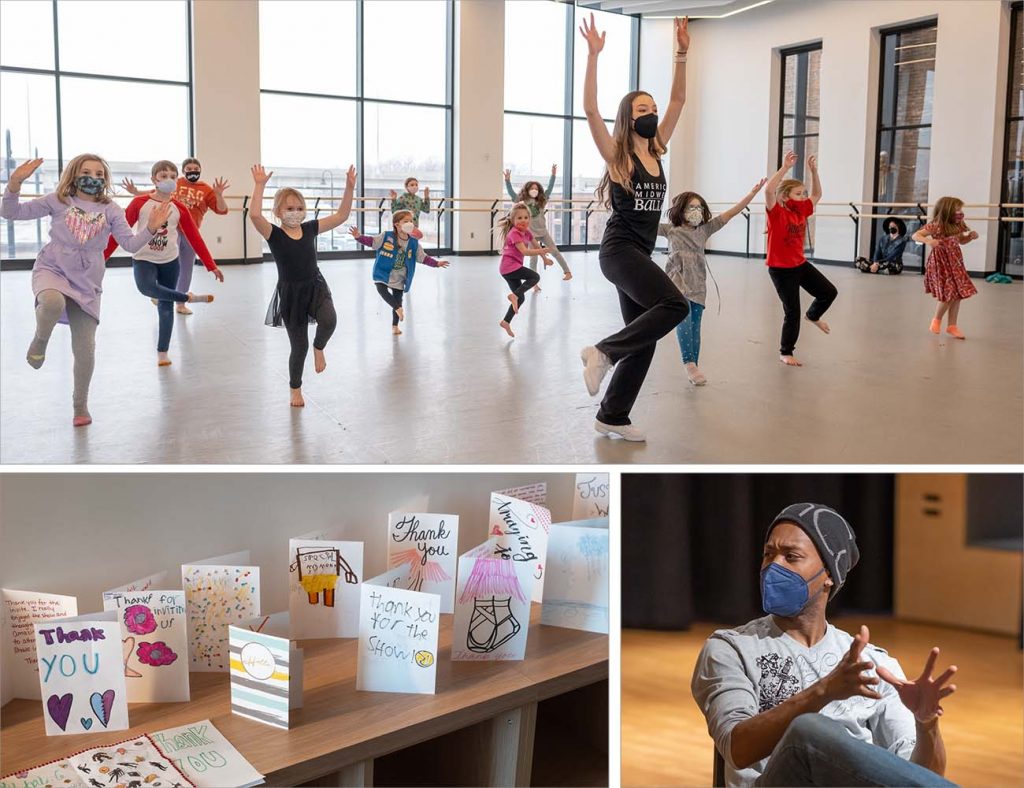 One of the most important and rewarding things we do at American Midwest Ballet is community engagement – sharing the inspiration of dance with audiences at the in-person level. As an example, here are our dancers' engagement activities this past week:
Company artist and choreographer Fredrick Davis conducted a residency with Pear Tree Performing Arts, a community-focused dance and dramatic arts school in central Omaha. Fred – whose own dance career began through a community engagement program – shared advice and experiences and taught classes to beginning and advanced students.
Fred and fellow company artist Elena Carter – who also got her start as a dancer through a community engagement program – led classes for a group of dance students who had traveled from Sioux City for our Momentum performance, teaching them a short warmup and a section of one of the ballets they saw on the program.
Elena (a former Girl Scout herself) taught a workshop class for Girl Scouts, sharing her own background, leading a basic warmup, teaching them a short dance sequence, and answering questions about the life of a professional dancer.
AMB also partners with more than 30 area social service agencies to serve people in the community who might not otherwise have the opportunity to experience the performing arts. Visit our Community Engagement page for more about our community engagement programs.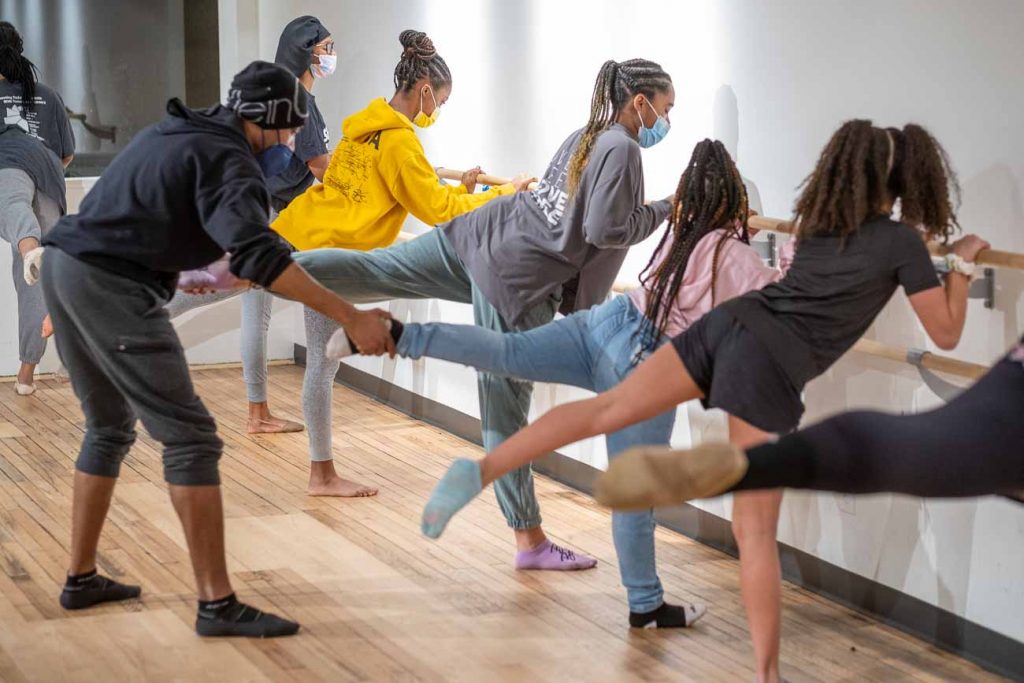 ---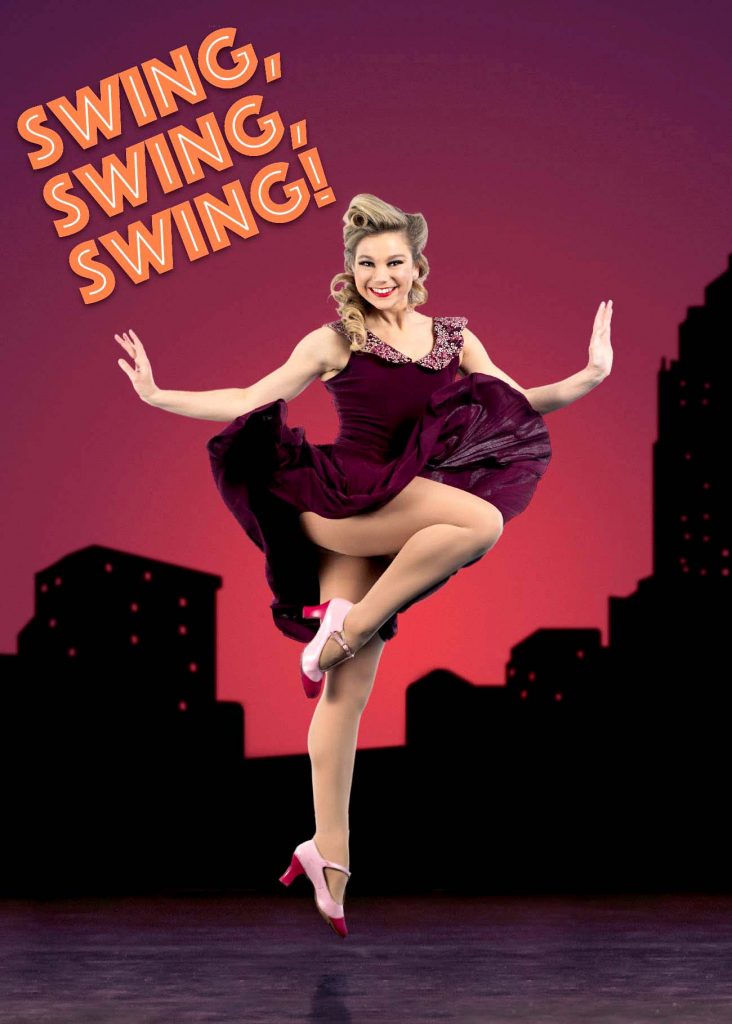 Swing, Swing, Swing!
April 2 – 7:30 pm
Hoff Family Arts & Culture Center,
Council Bluffs
April 9 – 7:30 pm
Orpheum Theater, Omaha
---