Faculty
Susan Chowning
School Director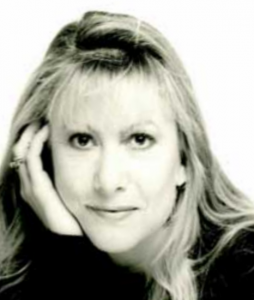 Susan Chowning trained at the North Carolina School of the Arts in Winston-Salem, NC. Upon graduation, she continued as a scholarship student with the Harkness Ballet of New York.
While in New York, Ms. Chowning embarked on her professional career, dancing with Ballet of Contemporary Arts, Harkness Dance Theatre, New Jersey Dance Theatre, Westchester Dance Theatre, Festival Dance Theatre, American Repertory, Metropolitan Opera of New York City, Connecticut Ballet, and Omaha Ballet.
As a professional dancer, Ms. Chowning danced various principal roles including Sugar Plum Fairy in The Nutcracker, Juliet in Romeo and Juliet, and Belle in Beauty and the Beast (pictured above.) More about Susan…
Erin Alarcón
Junior Company Director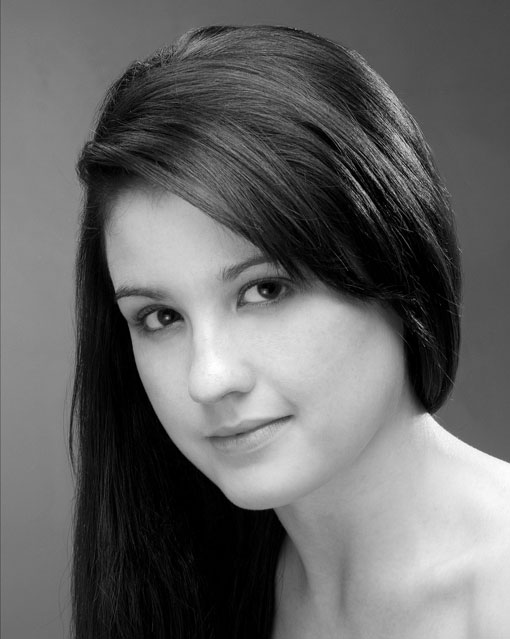 Erin Alarcón is the ballet master and a company artist at American Midwest Ballet, and is the director of the AMB Junior Company.
Erin began her training in Hackettstown, NJ, at North Jersey School of Dance Arts, where she performed with the New Jersey Civic Youth Ballet and worked as a teaching assistant. She then went on to earn her BA in dance performance from Mercyhurst University graduating manga cum laude.
While at university Erin was coached by many wonderful artists including Laura Alonso and Bruce Marks. She also spent time training in The Netherlands under the direction of Valerie Valentine She continued her pedagogical studies by teaching the open dance classes at Mercyhurst. In addition to American Midwest Ballet, Erin has performed professionally with both SoMar Danceworks and Ballet Concerto.
At American Midwest Ballet, Erin has performed both principal and soloist roles in various classical ballets and contemporary works. In addition to her dancing, Erin has choreographed several works for the company including the full length ballet The Wizard of Oz. Erin has taught dance and choreographed throughout the Midwest during her years with the company and enjoys sharing the love of dance with her students and watching them discover who they are through their art.
Kelanie Murphy
Youth America Grand Prix Solo Program Director
Summer Intensive Director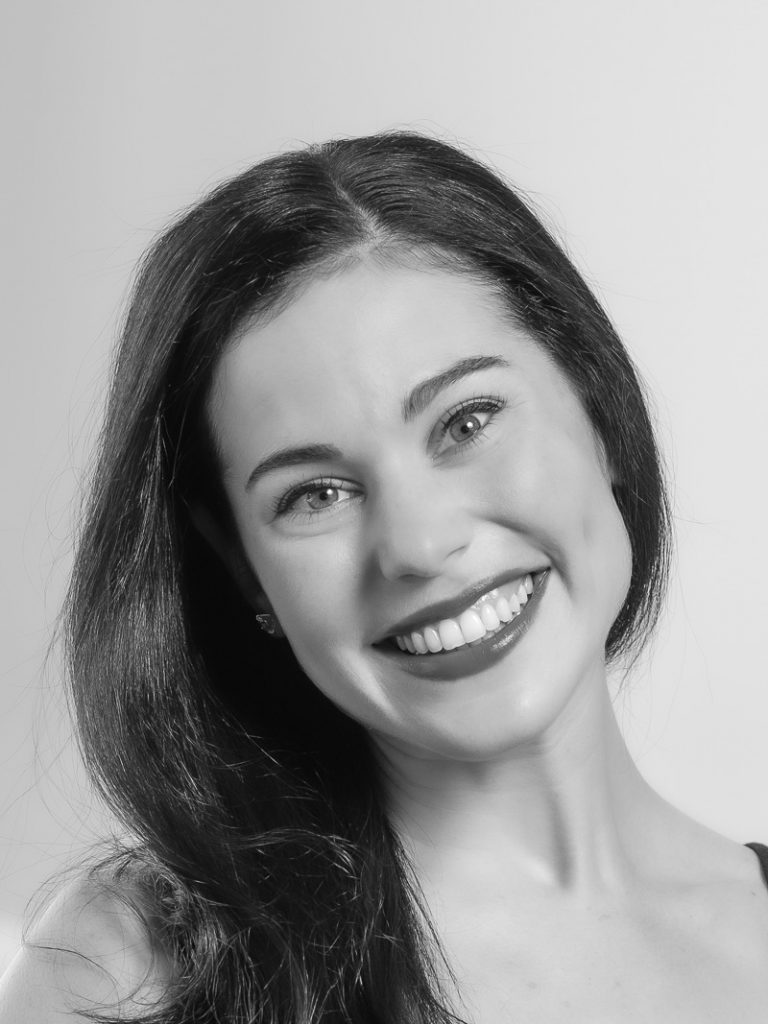 Company artist Kelanie Murphy is a ballet, pointe, jazz, lyrical, and adult instructor at AMB School. She is the director of the school's Youth America Grand Prix solo program and of the AMB Summer Intensive.
Kelanie began her dance training in Crystal Lake, IL at Judith Svalander School of Ballet. She graduated magna cum laude with a B.F.A. in dance performance from University of Missouri-Kansas City Conservatory of Music and Dance.
In addition to American Midwest Ballet, Kelanie has also danced with Madison Ballet, Minnesota Ballet, Kansas City Ballet, and Wylliams/Henry Contemporary Dance Company.
Kelanie previously taught at School of Madison Ballet, Ballet Institute of Atlanta, Minnesota Ballet School, and locally in Nebraska.
Katerina Schweitzer
Ensemble Director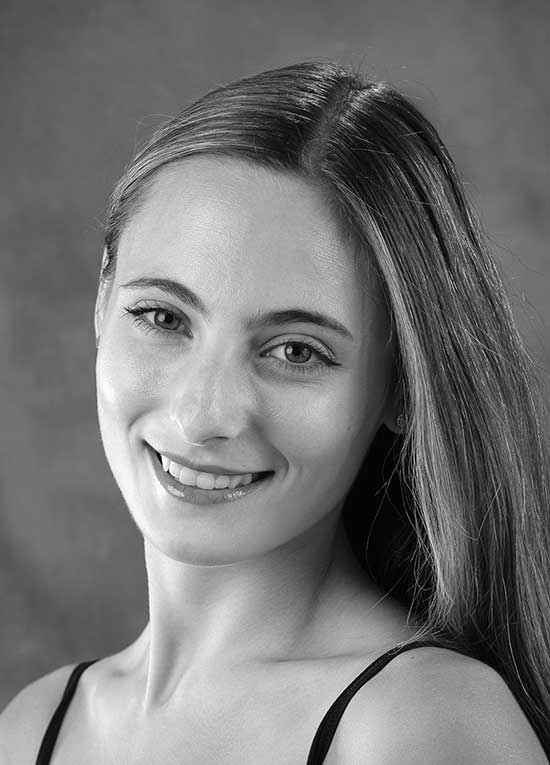 Company artist Katerina Schweitzer is a ballet, pointe, jazz and modern / contemporary instructor at AMB School, and the director of the Ensemble.
Katerina began dancing at her grandmother's studio in New York at age three. She continued her training in Vero Beach, FL in both RAD and Vaganova methods.
Katerina studied at Gelsey Kirkland Ballet Academy (GKA) while concurrently earning her high school diploma and an AA from Indian River State College. At GKA, she trained under legendary ballerina Gelsey Kirkland and other renowned teachers. Katerina joined American Midwest Ballet in 2017 after one year at GKA's studio company. She previously taught at Motion41 Dance and other studios throughout the area.
Erica Lohman
Assistant Ensemble Director, Regional Solo Program Director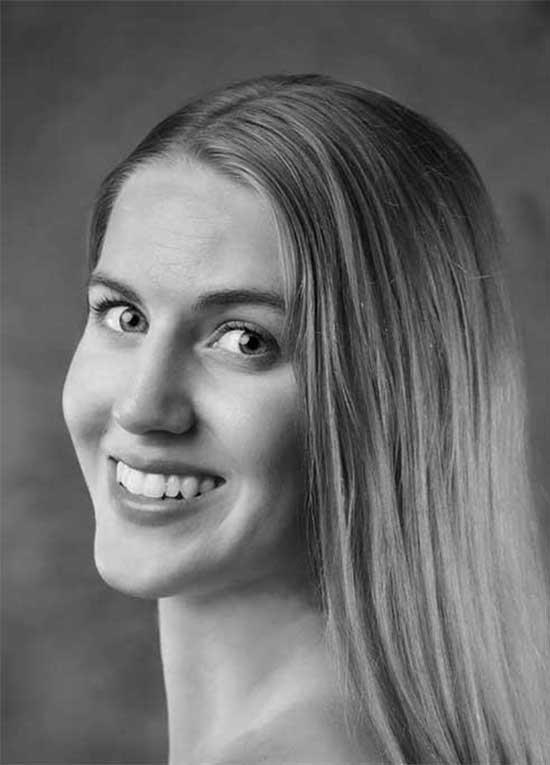 AMB apprentice Erika Lohman is a ballet and modern instructor at AMB School, assistant director of the Ensemble, and director of the Regional Solo Program.
Erica is from Indianapolis, Indiana, and holds a BFA degree in dance performance and choreography from the University of Missouri-Kansas City, where she graduated summa cum laude, with honors. She performed with the De La Dance Company, Kansas City Ballet, Williams Henry Contemporary Dance Company, and the Albany Berkshire Ballet.
She participated in summer programs with the Kansas City Ballet, Carolina Ballet, and Cincinnati Ballet, and has performed at the Edinburgh Fringe Festival in Scotland.
---
Elena Carter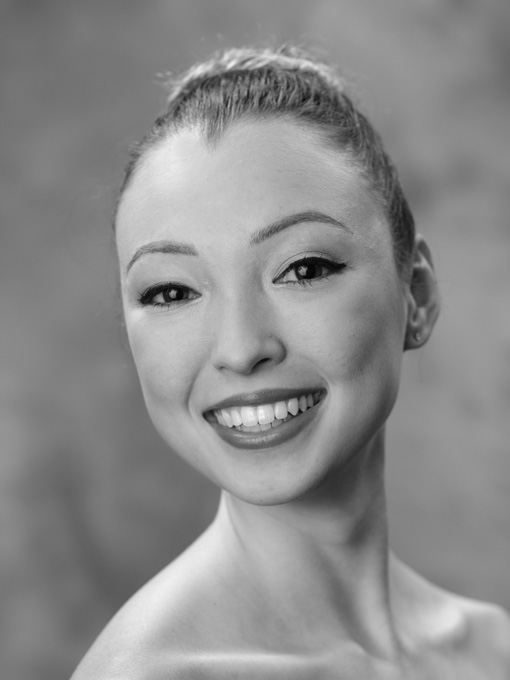 Company artist Elena Carter is a ballet and pointe instructor at AMB School.
Elena began her pre-professional dance training on scholarship through the DanceChance outreach program at Pacific Northwest Ballet School in Seattle, WA. After ten years at PNBS, Elena graduated and moved to Tucson to pursue a dance BFA at the University of Arizona. Elena graduated as the College of Fine Art's Outstanding Senior and joined American Midwest Ballet in 2017.
Elena has taught ballet, pointe and variations in studios throughout Omaha and Eastern Nebraska.
Ryan Christopher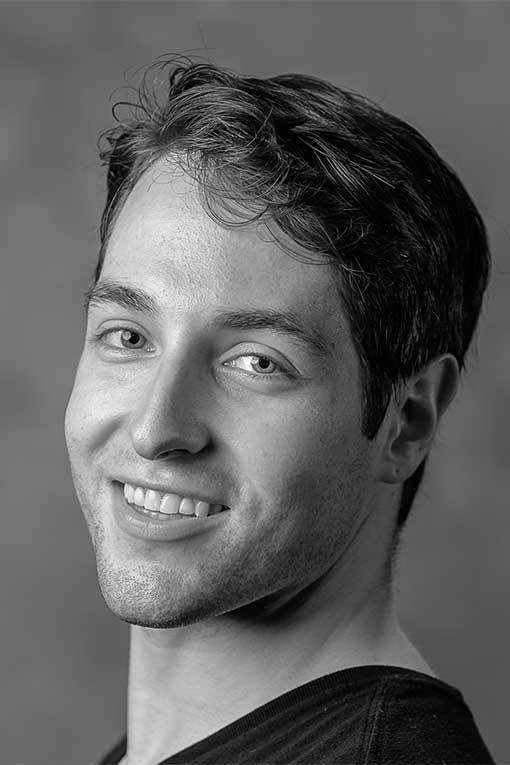 Company artist Ryan Christopher is a ballet, pas de deux, and boys' class instructor at AMB School.
A former baseball and football athlete, Ryan trained at the International Youth Ballet School and Performing Arts Conservatory of Texas. He danced professionally with Ballet Ariel and Boulder Ballet before coming to AMB, where he is familiar to audiences in roles such as a soloist in Paquita, Snow King and Cavalier in The Nutcracker, and the Wizard in The Wizard of Oz.
In his spare time, Ryan is a professional costume and prop designer with a nationwide clientele.
Asiha Eona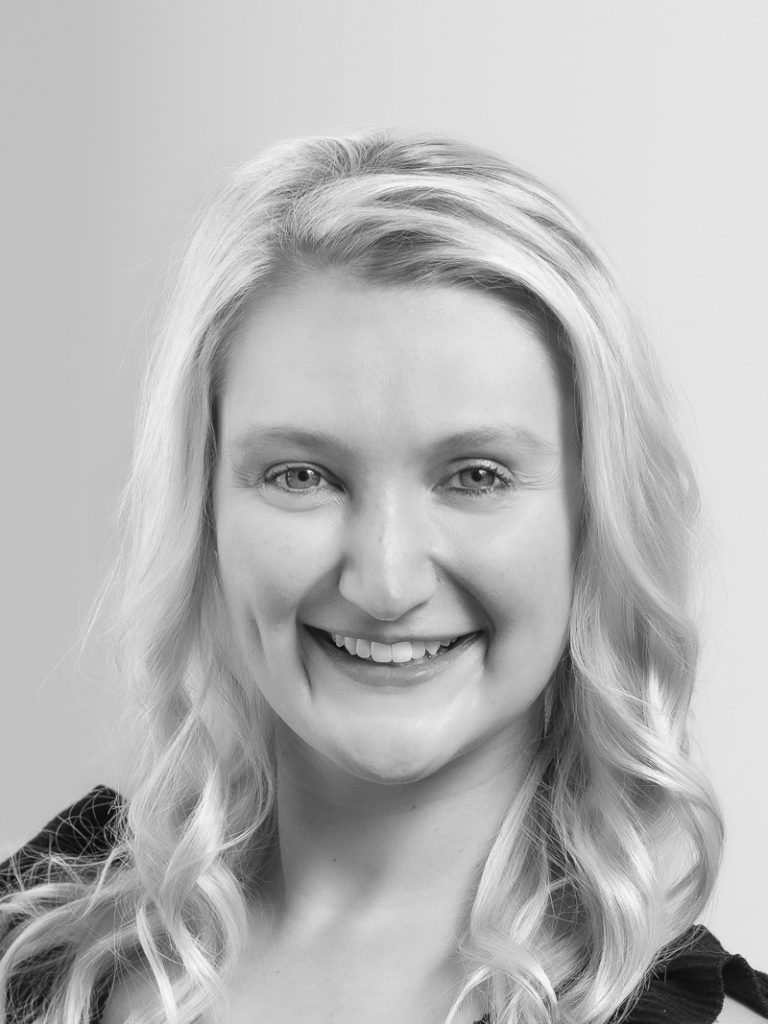 Asiha Eona is a creative movement, children's pre-dance, ballet, jazz, and tap instructor at AMB School.
Born and raised in Bellevue, NE, Asiha began ballet training at age three and started competing at regional and national levels by age eight. She graduated from the University of Nebraska Omaha in 2014 with a degree in Accounting and Finance and has continued to teach dance since graduation.
While trained primarily in the RAD method of ballet technique, Asiha pursued many different dance styles including tap, jazz, hip hop, and contemporary. She performed in Moscow Ballet's Great Russian Nutcracker, led her high school dance team as captain her senior year, and was a Universal Dance Association (UDA) all-star. Asiha is a Prime Dance Team member for the Omaha Beef indoor football team.
Leah Kressin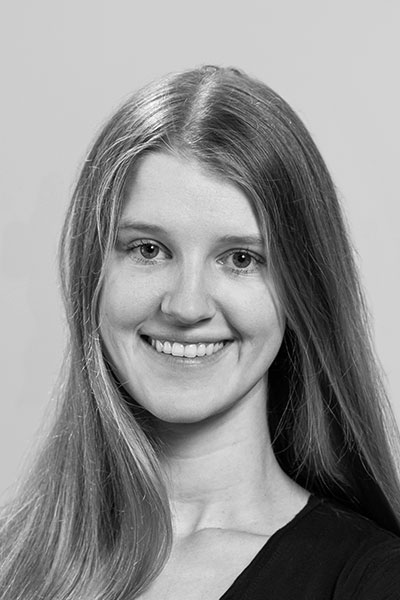 American Midwest Ballet company artist Leah Kressin is a ballet and pointe instructor at AMB School.
Leah began her pre-professional training at San Elijo Dance and Music Academy on merit scholarship. She then went on to study dance at California State University Long Beach where she graduated magna cum laude with a Bachelor of Arts in dance. She has also trained with City Ballet of San Diego, collaborated with Ballet Collective San Diego, and attended summer intensives with American Ballet Theatre and Escuela International de Flamenco Manolete. Leah has additional training in modern (release technique and Limón technique), jazz, flamenco, and house dance. She previously taught ballet, pointe, variations, and creative movement at San Elijo Dance and Music Academy and other studios throughout Southern California. Leah joined AMB in 2021.
Amber McMichael
Amber McMichael is originally from Alma, Colorado and is a creative movement, children's pre-dance, ballet, jazz, lyrical, and tap instructor at AMB School. While trained primarily in the Cecchetti method of ballet technique, Amber also has training in multiple dance styles including lyrical, jazz, contemporary, tap, and modern from The Spirit of Dance and Colorado Ballet Academy. She has performed in The Wizard of Oz, The Sound of Music, and several original productions.
Amber began teaching ballet and tap through student teaching and choreography programs and has been teaching young dancers since 2012.
Shirley Nickel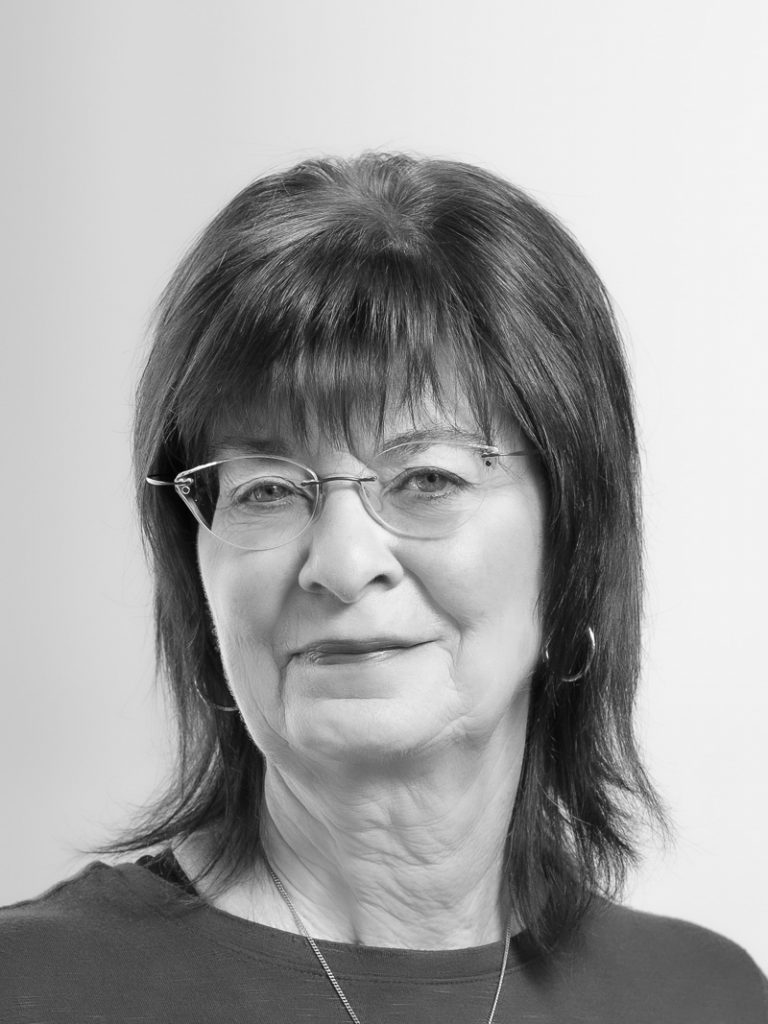 "Miss Shirley" is usually the first friendly face you see at the front desk. She joined the staff of Motion 41 in 2009 and was instrumental in transitioning to the AMB School in 2019.
Her education and background in administrative work, coupled with many years as a dance mom, drives her concern for students, instructors, and parents.
A genuine love for all forms of dance enhances the experience for the entire AMB family. Miss Shirley has been a certified fitness instructor for 36 years. She loves chocolate and spending time with her grandson.
Jacque Robinson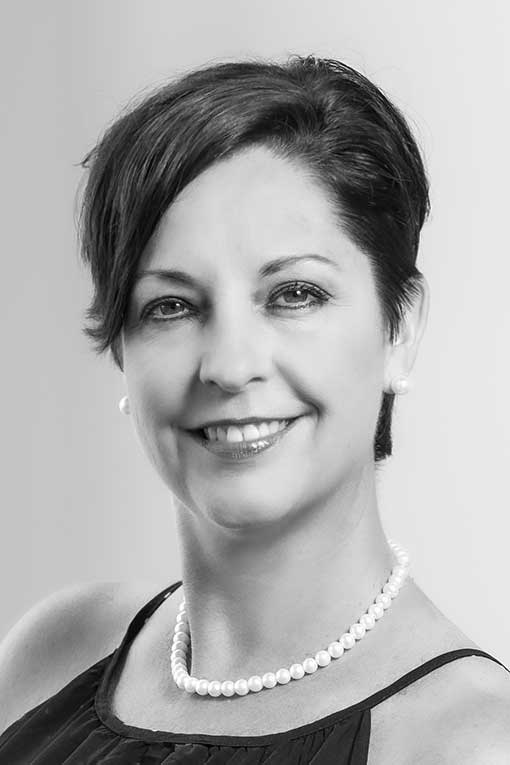 Denver native Jacque Robinson is a tap and jazz instructor at AMB School with over four decades of combined performing and teaching experience.
With a dance career that began in 1976, Jacque earned membership in Actors' Equity Association at the age of nine. She trained in tap with such greats as Gregory Hines, Al Gilbert, Jason Samuels Smith, Chloe Arnold, Avi Miller and Ofer Ben, Harold "Stumpy" Cromer, Germaine Salsberg, Robert Reed, Tony Coppola, Patrick Roddy and Roxanne Nielsen. Her professional experience includes Annie, The King and I, Fiddler on the Roof, Grease, and many more.
After moving to the Midwest in 2001, Jacque taught dance and musical theater in Omaha, eventually opening her own studio. Jacque taught for many years at Motion41 Dance and other studios throughout the community. She has also taught at tap festivals in New York, Missouri, Colorado and Nebraska.
Jacque is also an accomplished jazz dancer and instructor with training from Gus Giordano and Cleo Parker Robinson. She has also attended teacher training seminars at Alvin Ailey, Joffrey Ballet, Traditions in Tap, and Finis Jhung in New York City.
Amaris Sharratt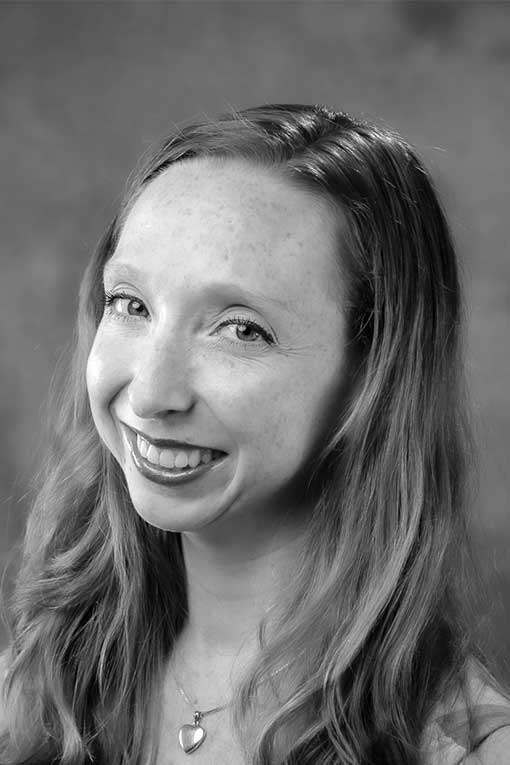 American Midwest Ballet company artist Amaris Giacoppo is a ballet and pointe instructor at AMB School.
Amaris began her training in Tucson, AZ at the age of 10. She has extensive training in ballet, tap, jazz, modern, and lyrical dance forms. Growing up, Amaris spent her summers training on scholarship with the Ballet Arts school of Ballet Tucson, Pacific Northwest Ballet, and Houston Ballet. Before coming to AMB, Amaris has danced professionally with Milwaukee Ballet 2, Nevada Ballet Theater, Hope Stone Dance Company, and Sandra Organ's Earthen Vessels.
Maggie Toczek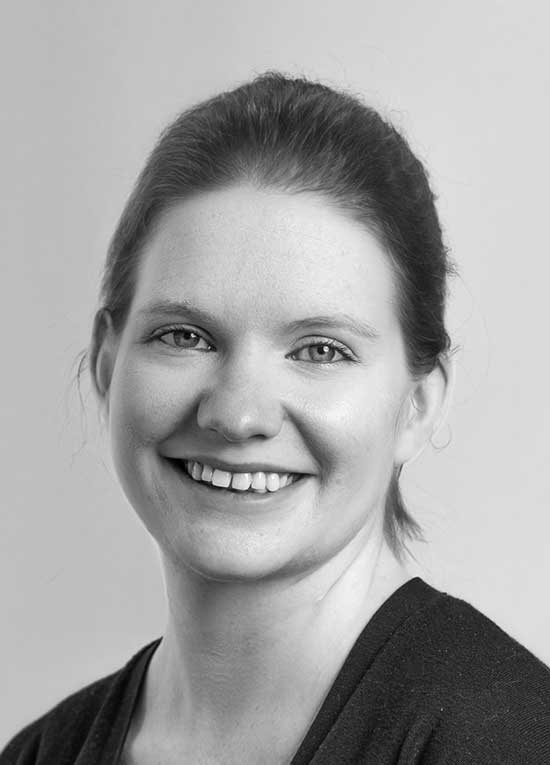 Maggie Toczek is a ballet, jazz, and pointe instructor and also works at the front desk on Saturday mornings.
Maggie received her training at Omaha Theater Ballet and Motion 41 dance schools before taking a break to study at Doane University. While studying, she taught ballet and pointe at a studio down in Lincoln. She graduated in 2015 with degrees in German and French with an endorsement in Secondary Education, and is currently pursuing her MBA in French Civics and Culture through the University of New Orleans.
Maggie can also be found helping the American Midwest Ballet Company in the wardrobe department in the lead up to productions.