Commit to the Best: The Junior Company
Junior Company Director: Erin Alarcón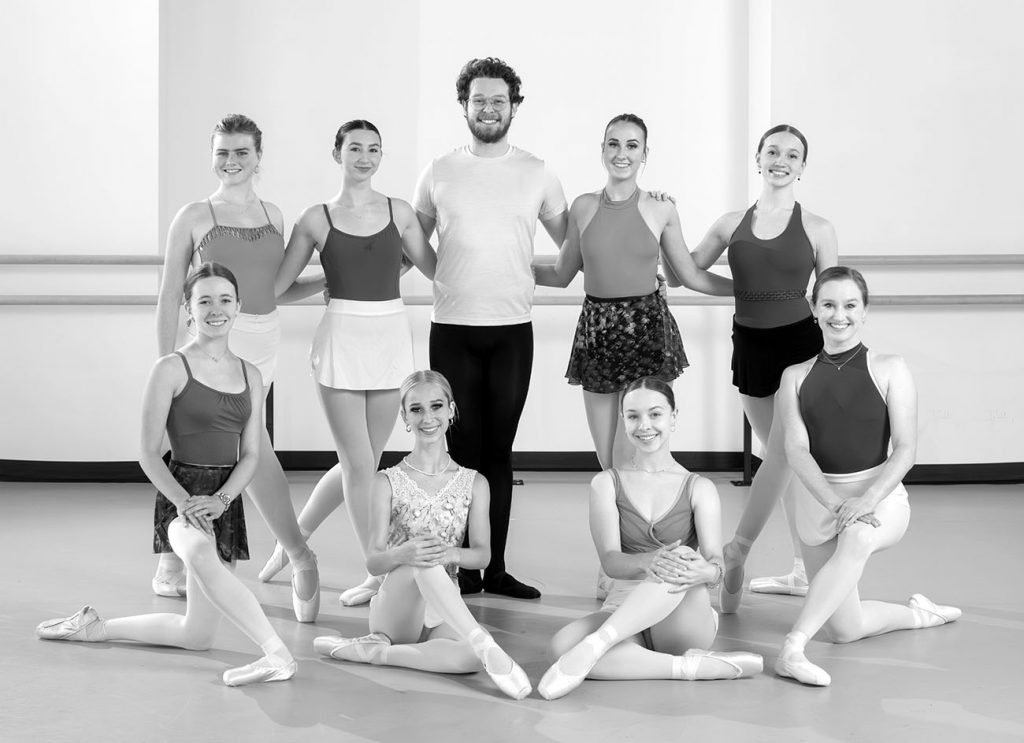 ---
AMB School's Junior Company is a prestigious pre-professional program for advanced ballet dancers. These highly motivated students gain exposure to professional ballet company life, with opportunities to study with artistic staff, learn company repertoire, shadow professional dancers, and improve technique and artistry.
Members will perform in Junior Company productions during the year, in addition to performing in AMB productions, and will have the opportunity to take class with AMB company dancers. They also will be eligible to take part in our mentorship program, where they will be paired with one of our professional dancers and will have the opportunity to discuss one-on-one what it really takes to make dance a career.
Dancers must be enrolled in the full Level 5 or 6 program of the Academy Division in order to be eligible for Junior Company. Annual tuition of $1,000 may be paid as part of your AMB School tuition in 9 monthly installments ($112 in September, $111/month during October – May). Junior Company members who participate in the Teen Ensemble receive 1/2 price off the Ensemble participation fee and Ensemble monthly tuition.
Junior Company Showcase, June 2023
---
If you would like more information about the Junior Company program, please complete this form for a personal response.
Programs are subject to change without notice.