Explore this page to learn about our faculty, class schedule, tuition and more.
Faculty
Susan Chowning, School Director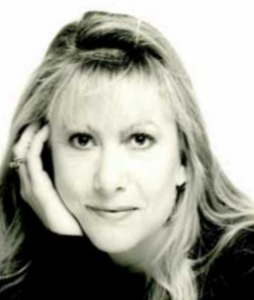 Susan Chowning trained at the North Carolina School of the Arts in Winston-Salem, NC. Upon graduation, she continued as a scholarship student with the Harkness Ballet of New York.
While in New York, Ms. Chowning embarked on her professional career, dancing with Ballet of Contemporary Arts, Harkness Dance Theatre, New Jersey Dance Theatre, Westchester Dance Theatre, Festival Dance Theatre, American Repertory, Metropolitan Opera of New York City, Connecticut Ballet, and Omaha Ballet.
As a professional dancer, Ms. Chowning danced various principal roles including Sugar Plum Fairy in The Nutcracker, Juliet in Romeo and Juliet, and Belle in Beauty and the Beast. More about Susan…
Ryan Christopher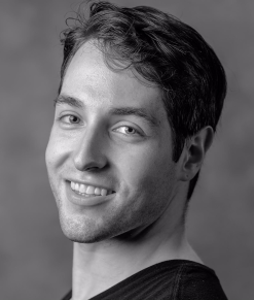 Company artist Ryan Christopher is a pas de deux instructor at AMB School.
Ryan hails from Golden, CO and spent his early years as an athlete before attending Red Rocks Community College where he first started to dance. Ryan trained on full scholarship at International Youth Ballet School and attended summer intensives at the Performing Arts Conservatory of Texas.
At American Midwest Ballet, Ryan performed numerous leading and featured roles in productions such as The Nutcracker, Paquita, A Midsummer Night's Dream, Giselle, and Swan Lake, as well as modern and original works.
Ryan also danced professionally with Ballet Ariel, Boulder Ballet and Ballet Vero Beach, and has appeared as a guest artist throughout Colorado and many other places in the U.S. Ryan is a also professional costume and prop designer.
Asiha Eona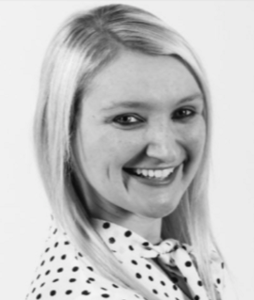 Asiha Eona is a creative movement and children's pre-dance instructor at AMB School.
Born and raised in Bellevue, NE, Asiha began ballet training at age three and started competing at regional and national levels by age eight. She graduated from the University of Nebraska Omaha in 2014 with a degree in Accounting and Finance and has continued to teach dance since graduation.
While trained primarily in the RAD method of ballet technique, Asiha pursued many different dance styles including tap, jazz, hip hop, and contemporary. She performed in Moscow Ballet's Great Russian Nutcracker, led her high school dance team as captain her senior year, and was a Universal Dance Association (UDA) all-star. Asiha is a Prime Dance Team member for the Omaha Beef indoor football team.
Natasha Gregory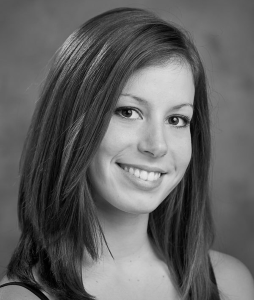 Council Bluffs native and former professional dancer Natasha Gregory is a ballet and pointe instructor at AMB School.
Natasha trained at Omaha Theater Ballet School, and on scholarship at Kansas City Ballet's summer program.
While dancing at American Midwest Ballet under its former name Ballet Nebraska, Natasha performed lead roles in A Midsummer Night's Dream, Dracula, The Nutcracker, Snow White and Cleopatra. She danced professionally at Omaha Theater Ballet, appeared on So You Think You Can Dance, and performed dance roles in Opera Omaha productions.
Natasha retired from dancing to start her family. Her passion is teaching the next generation of dancers and spreading her love of dance.
Katharine LeCraw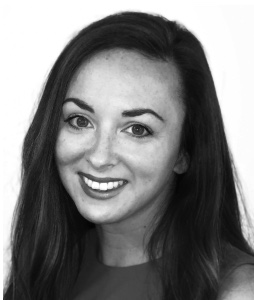 Georgia native Katharine LeCraw is a ballet, jazz and lyrical instructor at AMB School.
Katherine began her dance training at Creative Arts Guild and its pre-professional student performing company, Ballet Dalton. Katharine holds a B.A. from Georgia State University where she led the Pantherettes Dance Team as captain. She danced for as a professional cheerleader for the National Football League's Atlanta Falcons for two seasons before moving with her pilot husband to Columbus A.F.B. After a transfer to Offutt A.F.B. in 2014, Katharine and family now make their home in Papillion.
Katharine's background is in ballet, jazz, pointe, modern, contemporary, hip hop, and musical theater. She has also choreographed for competition dance teams in the Omaha area.
Judith Leppek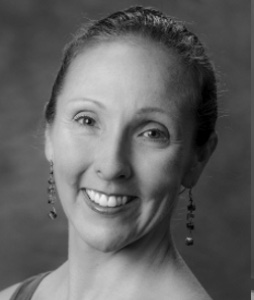 Judith Leppek is a ballet and pointe instructor at AMB School. She also serves as a company teacher at American Midwest Ballet.
She trained with Irene Fokine in New Jersey, and later at School of Hartford Ballet in Connecticut.
Judith danced professionally at Hartford Ballet for Michael Uthoff, and at Ballet Arizona under both Uthoff and Ib Andersen. During her career, Judith toured in the U.S., Central America and South America. She danced numerous principal and soloist roles in productions such as The Nutcracker, Giselle and Swan Lake; George Balanchine's Serenade, Four Temperaments, and Concerto Barocco; and works by Pilobolous, Momix, Paul Taylor, Dwight Rhoden, Anthony Tudor, Peter Martins, and Kurt Joos.
Judith previously taught at School of Ballet Arizona, Mid Atlantic Ballet School in Delaware, and Motion41 Dance in Omaha. She is also a licensed group fitness instructor.
Matthew Lovegood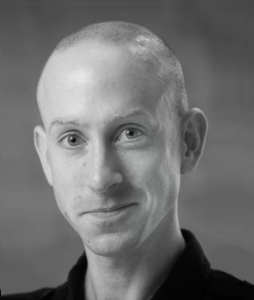 Matthew Lovegood is an artist and ballet master at American Midwest Ballet. He serves as director of AMB Jr. Company.
Matthew received his early ballet training at Lake Erie Ballet School and Little's Dance Studio, later studying at North Carolina School of the Arts, Chautauqua Festival Dancers, and Miami City Ballet School.
In addition to American Midwest Ballet, Matthew has also danced professionally with Ohio Ballet, Les Ballets Trockadero de Monte Carlo, Lake Erie Ballet, and Omaha Theater Ballet. He has performed numerous leading roles within the classical repertoire.
As an instructor, Matthew has served on faculty at Chautauqua Regional Youth Ballet, Lake Erie Ballet School, Omaha Theater Ballet School, True Dance Academy, and Motion41 Dance. He has been a guest instructor at schools throughout the United States including Mercyhurst University Dance Department, Walnut Hill School for the Arts, Brandon Ballet, Connally Dance Workshop, and many others.
Amber McMichael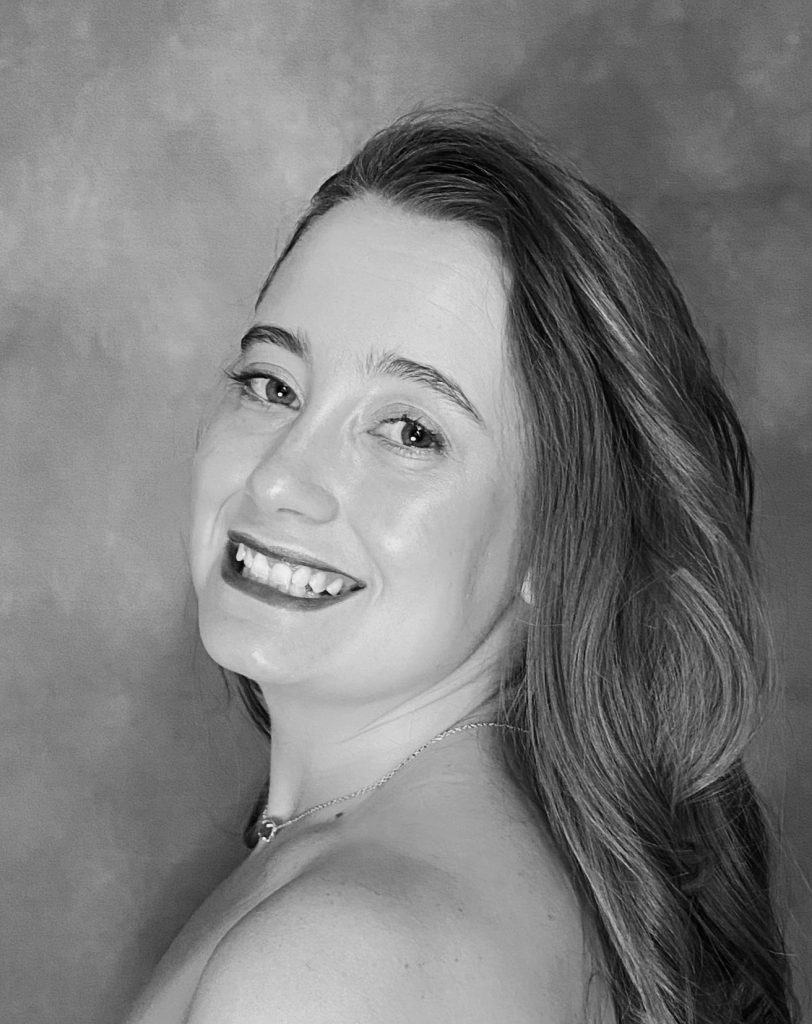 Amber McMichael is originally from Alma, Colorado and is a children's pre-dance instructor at AMB School.
While trained primarily in the Cecchetti method of ballet technique, Amber also has training in multiple dance styles including lyrical, jazz, contemporary, tap, and modern from The Spirit of Dance and Colorado Ballet Academy. She has performed in The Wizard of Oz, The Sound of Music, and several original productions.
Amber began teaching ballet and tap through student teaching and choreography programs and has been teaching young dancers since 2012.
Kelanie Murphy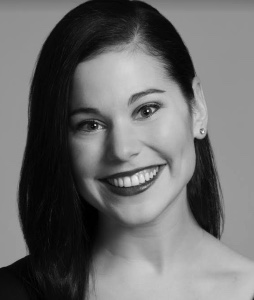 Company artist Kelanie Murphy is a ballet instructor at AMB School.
Kelanie began her dance training in Crystal Lake, IL at Judith Svalander School of Ballet. She graduated magna cum laude with a B.F.A. in dance performance from University of Missouri-Kansas City Conservatory of Music and Dance.
In addition to American Midwest Ballet, Kelanie has also danced with Madison Ballet, Minnesota Ballet, Kansas City Ballet, and Wylliams/Henry Contemporary Dance Company.
Kelanie previously taught at School of Madison Ballet, Ballet Institute of Atlanta, Minnesota Ballet School, and locally in Nebraska.
Jacque Robinson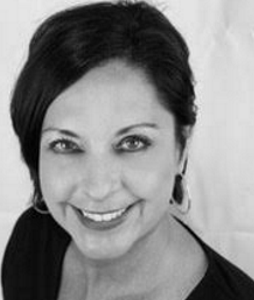 Denver native Jacque Robinson is a tap and jazz instructor at AMB School with over four decades of combined performing and teaching experience.
With a dance career that began in 1976, Jacque earned membership in Actors' Equity Association at the age of nine. She trained in tap with such greats as Gregory Hines, Al Gilbert, Jason Samuels Smith, Chloe Arnold, Avi Miller and Ofer Ben, Harold "Stumpy" Cromer, Germaine Salsberg, Robert Reed, Tony Coppola, Patrick Roddy and Roxanne Nielsen. Her professional experience includes Annie, The King and I, Fiddler on the Roof, Grease, and many more.
After moving to the Midwest in 2001, Jacque taught dance and musical theater in Omaha, eventually opening her own studio. Jacque taught for many years at Motion41 Dance and other studios throughout the community. She has also taught at tap festivals in New York, Missouri, Colorado and Nebraska.
Jacque is also an accomplished jazz dancer and instructor with training from Gus Giordano and Cleo Parker Robinson. She has also attended teacher training seminars at Alvin Ailey, Joffrey Ballet, Traditions in Tap, and Finis Jhung in New York City.
Tiffany Rocz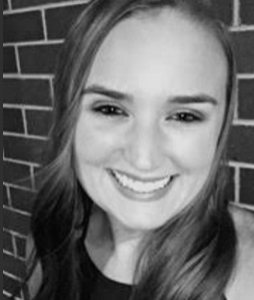 Tiffany Rocz is a jazz and conditioning instructor at AMB School. She previously served as a lead choreographer / instructor for the competition team at Motion41 Dance.
An award-winning choreographer at the regional and national level, Tiffany started teaching and choreographing competition routines at the young age of 13. Tiffany is technically trained in ballet, tap, jazz, contemporary, musical theater, hip hop, and pom. She has studied under world-renowned choreographers and dance instructors in a variety of styles.
With over 12 years experience as a teacher and choreographer, Tiffany works with dancers of all ages as an instructor, motivator and mentor. Tiffany continues her own dance education by regularly taking classes at The Edge Performing Arts Center in Los Angeles California, and Broadway Dance Center in New York City. Her exposure to multiple styles, techniques, and dance environments has helped her become a well-rounded professional in the dance industry.
Halle Schulman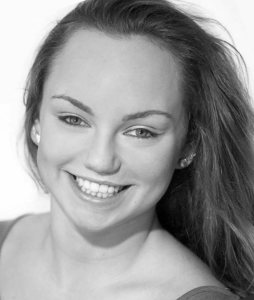 Halle Schulman is a jazz, modern/contemporary, hip hop, lyrical, ballet and adult class instructor at AMB School.
After training at Louisville Ballet School. Halle earned a B.F.A. and M.S. at Shenandoah University.
Halle danced with Motion X Dance D.C., taught at dance schools in the Winchester/Alexandria/Washington D.C. area, staged musicals for Powhatan School and Winchester Little Theater, and served as guest choreographer at Louisville Ballet School's summer intensive.
In 2018, Halle moved to Omaha's Offutt A.F.B. with her fiancé. She has set concert dance and competitive works in the greater Omaha and Lincoln area, and teaches modern/contemporary/improv company class at American Midwest Ballet.
Katerina Schweitzer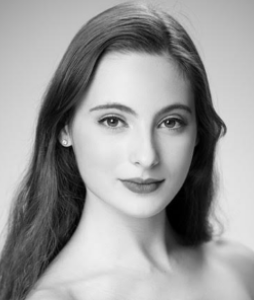 Company artist Katerina Schweitzer is a ballet, pointe, jazz and modern/contemporary instructor at AMB School.
Katerina began dancing at her grandmother's studio in New York at age three. She continued her training in Vero Beach, FL in both RAD and Vaganova methods.
Katerina studied at Gelsey Kirkland Ballet Academy (GKA) while concurrently earning her high school diploma and an A.A. from Indian River State College. At GKA, she trained under legendary ballerina Gelsey Kirkland and other renowned teachers. Katerina joined American Midwest Ballet in 2017 after one year at GKA's studio company. She previously taught at Motion41 Dance and other studios throughout the area.
Katie van der Mars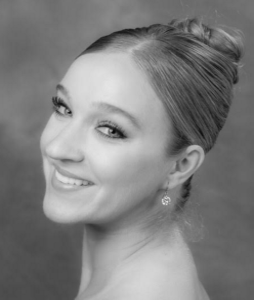 Katie van der Mars is a ballet and pointe instructor at AMB School. She trained at Corvallis Academy of Ballet and holds a B.F.A. in ballet performance from the University of Utah.
A professional dancer at American Midwest Ballet since 2012, Katie has performed lead roles including Titania in A Midsummer Night's Dream, Sugar Plum Fairy and Snow Queen in The Nutcracker, the principal female role in George Balanchine's Valse Fantaisie, and the Princess Florine and Bluebird pas de deux from The Sleeping Beauty.
Katie has taught classical ballet, pointe and repertoire in Omaha, Lincoln, and St. Charles, Missouri.
Class genres
AMB School offers classes in the following genres:
Ballet – Each level will progress in classical ballet technique and terminology, developing athleticism and grace.
Conditioning – Provides an overall workout of cardio, core fitness, and stretching.
Jazz – Explore the vocabulary and technique of jazz, including isolations, grounded movement, contractions, and syncopation.
Tap –Study the technique of rhythmic footwork.
Modern/Contemporary – Learn classic modern dance technique while exploring contemporary styles and movements.
Lyrical – Interpret the emotions of music through movement based in ballet and jazz technique.
Hip Hop –Dancers learn urban, funk, and street styles with age appropriate movement and music.
Pre-Pointe – Strengthens dancers' feet and ankles in preparation for pointe work.
Pointe – Part of classical ballet technique danced on the tips of fully extended feet.
Pas de Deux – Dancers learn the coordination and mechanics required to harmoniously dance as a pair.
Class Schedule
View master class schedule in printable PDF format.
School Calendar
View year-long calendar.
Dress Code
View dress code.
Tuition
View tuition chart.
Scholarships
American Midwest Ballet School is pleased to offer a limited number of scholarships to registered students.
For financial aid forms, please email us at school@amballet.org.
Financial aid forms must be completed by August 15 for consideration.
Student Handbook
View the AMB School Handbook.
Questions?
American Midwest Ballet School
1001 S 6th St, Council Bluffs, IA 51501
712-890-5591 | school@amballet.org
---
Visit American Midwest Ballet School on social media: