Explore this page to learn about our faculty, class schedule, tuition and more.
faculty
Susan Chowning, School Director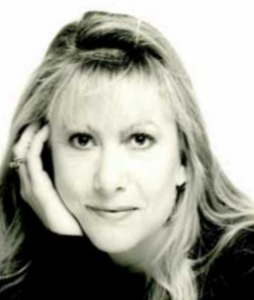 Susan Chowning trained at the North Carolina School of the Arts in Winston-Salem, North Carolina. Upon graduation, she continued as a scholarship student with the Harkness Ballet of New York.  While in New York, she embarked on her professional career and danced with Ballet of Contemporary Arts, Harkness Dance Theatre, New Jersey Dance Theatre, Westchester Dance Theatre, Festival Dance Theatre, American Repertory, Metropolitan Opera of New York City, Connecticut Ballet, and Omaha Ballet. 
As a professional dancer, Ms. Chowning danced various principal roles including Sugar Plum Fairy in The Nutcracker, Juliet in Romeo and Juliet, and Belle in Beauty and the Beast.
Ms. Chowning has an extensive background in teaching dance from pre-school to professional levels. Prior to joining American Midwest Ballet as School Director, she owned and operated Motion41 Dance for 10 years. Ms. Chowning has devoted her talents and experience to providing knowledgeable, professional dance instruction for over 30 years. She is dedicated to sharing the excitement and joy of dance with American Midwest Ballet students.
Additional faculty bios coming soon.

Class genres
The AMB School offers classes in the following genres:
Ballet – Ballet is the foundation of dance. Each level will progress in classical ballet technique and terminology, developing athleticism and grace.
Jazz – Explore the vocabulary and technique of jazz, including isolations, grounded movement, contractions, and syncopation.
Tap – Study the technique of rhythmic footwork.
Modern/Contemporary – Learn classic modern dance technique while exploring contemporary styles and movements.
Lyrical – Interpret the emotions of music through movement based in ballet and jazz technique.
Hip Hop – Dancers learn urban, funk, and street styles with age appropriate movement and music.
Pre-Pointe – Strengthens dancers' feet and ankles in preparation for pointe work.
Pointe – Part of classical ballet technique danced on the tips of fully extended feet.
Pas de Deux – Dancers learn the coordination and mechanics required to harmoniously dance as a pair.
Pilates/Conditioning – Provides an overall workout of cardio, core fitness, and stretching.
Class Schedule
View and download the master schedule in printable PDF format.
School Calendar
Dress Code
Tuition
Scholarships
American Midwest Ballet School is pleased to offer a limited number of scholarships to registered students.
For financial aid forms, please email Susan Chowning.
Financial aid forms must be completed by July 23, 2019 for consideration.
Student Handbook
View the American Midwest Ballet School Handbook for 2019-20.
.
Questions?
American Midwest Ballet School
2819 S. 125th Ave Suite 256
Omaha, NE 68144
402-884-4142 | school@amballet.org