Asiha Eona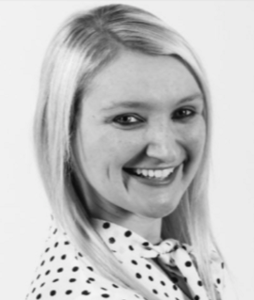 Asiha Eona is a creative movement and Kinderdance instructor at AMB School.
Born and raised in Bellevue NE, Ashia began ballet training at age three and started competing at regional and national levels by age eight.  She graduated from the University of Nebraska Omaha in 2014 with a degree in Accounting and Finance and has continued to teach dance since graduation.
While trained primarily in the RAD method of ballet technique, she pursued many different dance styles including tap, jazz, hip hop, and contemporary.  Asiha performed in Moscow Ballet's Great Russian Nutcracker, led her high school dance team as captain her senior year, and became a Universal Dance Association (UDA) all-star.  Asiha is also a Prime Dance Team member for the Omaha Beef indoor football team.
Kristin Goeringer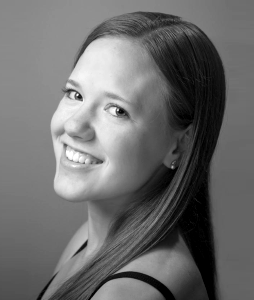 Rapid City, SD native Kristin Goeringer is a ballet and jazz instructor at AMB School.
Kristin began her dance training at age three under the guidance of teacher and mentor, Julie McFarland. Kristin earned a B.F.A. in ballet from University of Utah in 2007.
Upon graduation, Kristin moved to Omaha, NE to dance as an apprentice at Omaha Theater Ballet where she taught dance classes and assisted in costume construction. Kristin also appeared in performances with American Midwest Ballet in its inaugural season.
Having taught for nine years at Motion41 Dance, Kristin is an accomplished teacher of ballet, tap, jazz and lyrical dance at all age levels.
Claire Goodwillie
Company artist Claire Goodwillie is a ballet, pre-pointe, jazz, tap, creative movement and adult class instructor at AMB School.
Natasha Grimm Gregory
Natasha Grimm Gregory is a ballet and pointe instructor at AMB School.
Alexandra Hoffman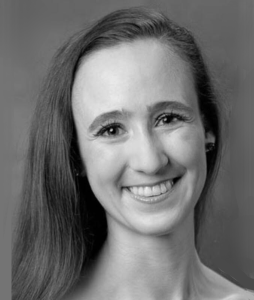 Originally from Cleveland, OH, company artist Alexandra Hoffman is a ballet and pointe instructor at AMB School.
Alexandra received her classical ballet training under the direction of Ana Lobe of Cleveland San Jose Ballet, training summers at Central Pennsylvania Youth Ballet, Nashville Ballet, and Louisville Ballet.
Since joining American Midwest Ballet in 2015, Alexandra has performed leading and featured roles in The Nutcracker, Death and the Maiden, A Midsummer Night's Dream, The Wizard of Oz, and Swan Lake. She also danced at Louisville Ballet, and has taught throughout her career
Katharine LeCraw