Tickets on Sale Now: The Wizard of Oz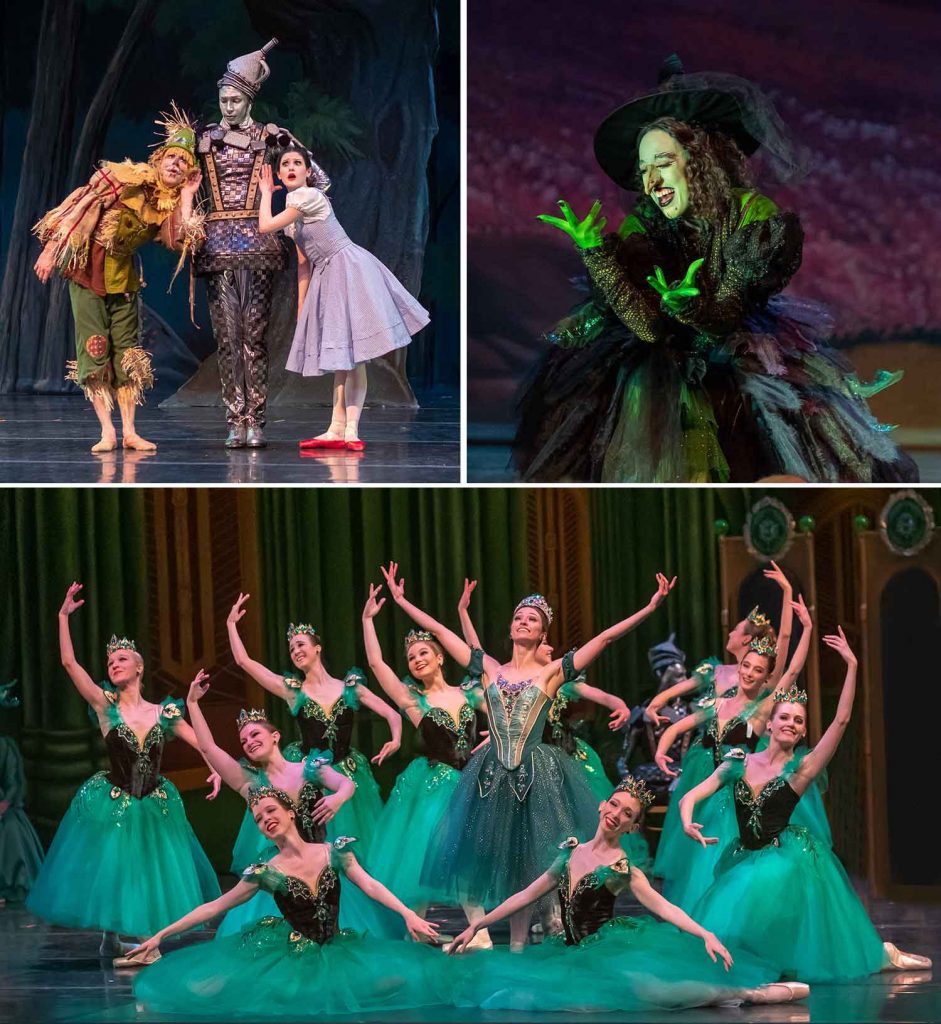 This smash-hit production is back by popular demand! Choreographer Erin Alarcón takes us dancing down the Yellow Brick Road in this imaginative full-length story ballet.
A lifelong fan of both the classic film and the groundbreaking fantasy novel, Alarcón uses the magic of dance to create an unforgettable experience through her interpretation of the beloved Oz story and its iconic characters: Dorothy, the storm-tossed but unflappable heroine; her companions the Scarecrow, the Tin Man, and the Cowardly Lion; the Good Witch and the Wicked Witch; and, of course, the Wizard himself. This fast-paced, entertaining spectacle tells the story in styles ranging from the grandeur of classical ballet to the energy of large-scale musical theater.
A huge success at its 2019 premiere, The Wizard of Oz is sure to be one of the hottest tickets in town!
At the Hoff Family Arts & Culture Center, Council Bluffs:
Box office: 1001 South 6th Street, Council Bluffs, Iowa 51501 • 712-890-5601
email boxoffice@paceartsiowa.org
At the Orpheum Theater, Omaha:
Saturday, May 13, 7:30 pm
Sunday, May 14, 2 pm
Box office: Ticket Omaha • 1200 Douglas Street, Omaha, Nebraska 68102 • 402-345-0606
email ticketomaha@o-pa.org
All programming is subject to change.
---
Would you like to receive occasional emails from American Midwest Ballet with updates about our productions, dancers, community events, and special offers?
Give us your name and your preferred email address, and we'll subscribe you to our email list! Of course, you can unsubscribe at any time.
---
Completed Season 13 Productions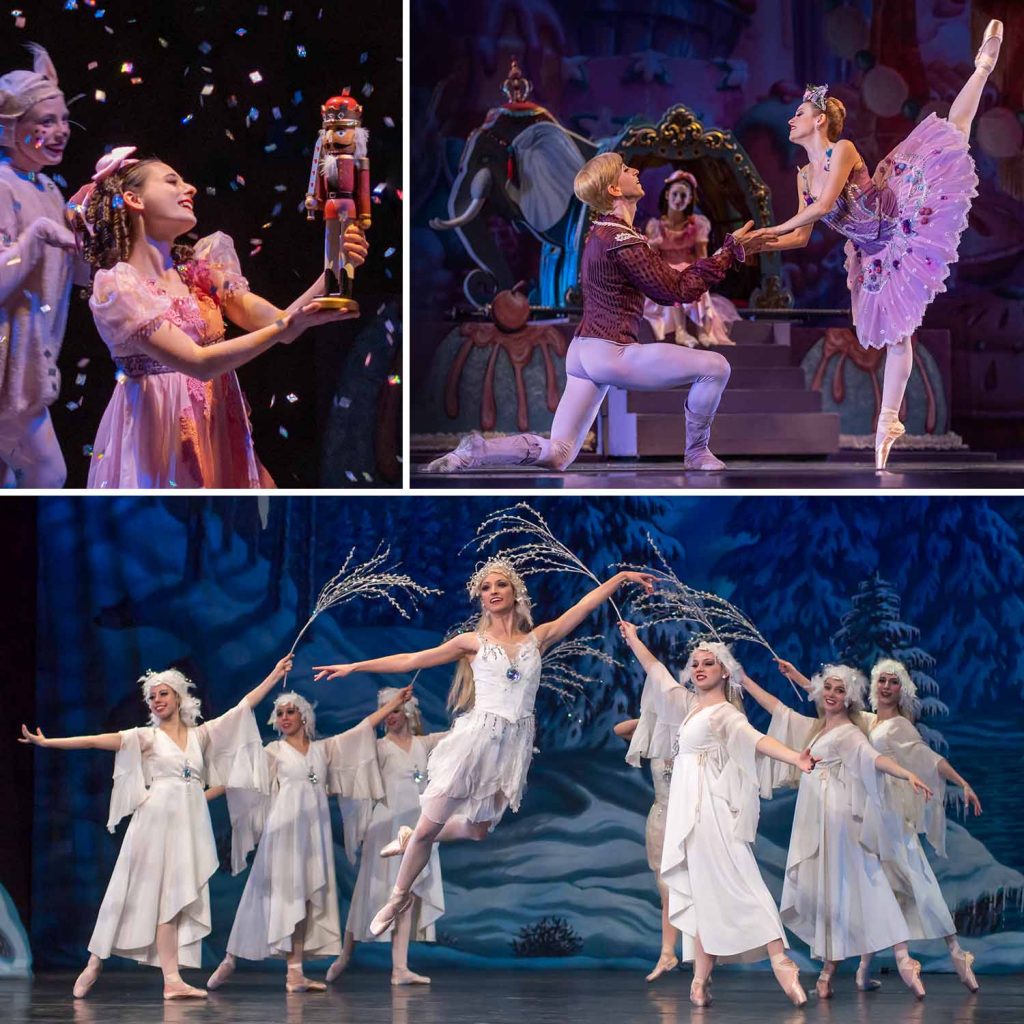 The Nutcracker
Visual splendor, a charming story, and brilliant classical dancing – it's no wonder our version of the world's favorite holiday ballet is a family tradition!
Fresh, lively, and thoroughly entertaining, The Nutcracker highlights the versatility of AMB's international cast of professional artists, backed by a polished ensemble of student dancers from across the metro area. The Nutcracker features lavish sets and more than 250 beautiful costumes.
Momentum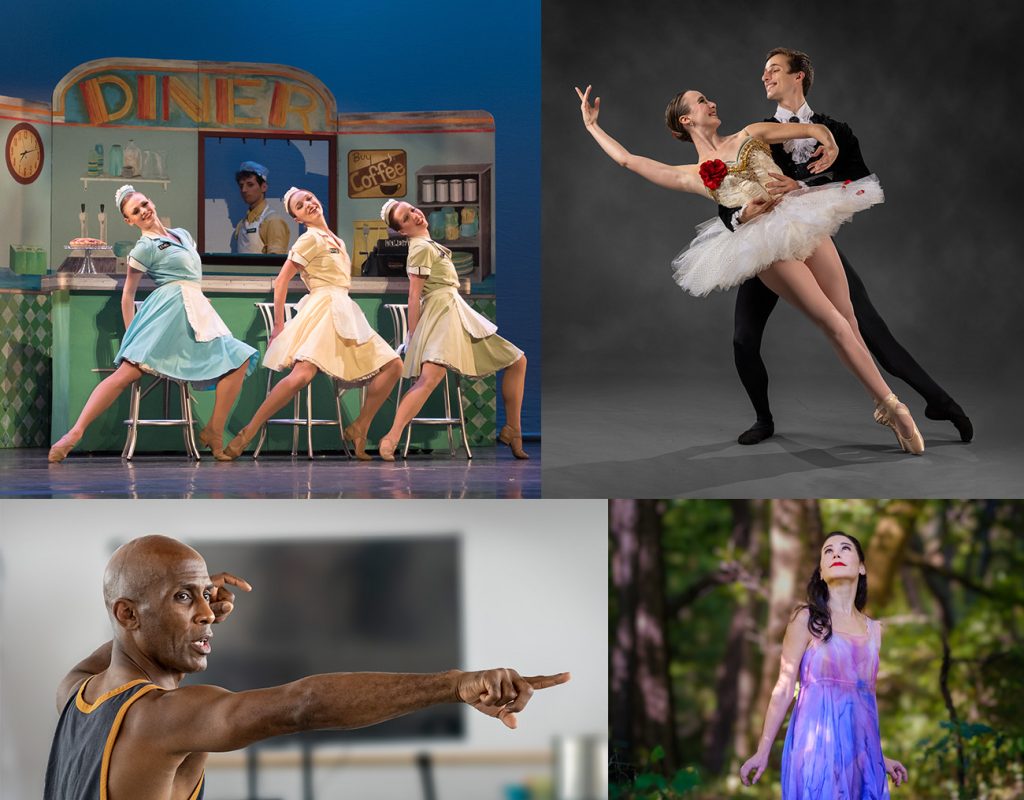 ---
Momentum, American Midwest Ballet's award-winning mixed repertory program, features an exciting mix of ballets that showcase the expressive range of dance. You'll see a dazzling collection of five brilliant works:
The world premiere of Ray Mercer's Speed Date, a virtuoso display of high-velocity athleticism and artistry. Read more…
Frank Chaves' Eva, an evocative tribute to the artistry of beloved vocalist Eva Cassidy, hailed by the Chicago Sun-Times at its Chicago premiere as "an instant classic."
Erika Overturff's audience favorite The Diner, inspired by America's love of food and the open road.
The sparkling pas de deux from Marius Petipa's 1871 ballet Don Quixote, a dazzling showpiece of classical ballet style.
Kelanie Murphy's The Sun Rises Inside, a hit in AMB's Going Solo dance film series, now making its premiere on the live stage.