American Midwest Ballet is pleased to present school shows to area students in partnership with educators who join us in the belief that the arts are a key component in the complete education of a young person.
The ballet partners with educators to bring students to daytime performances and workshop classes, reaching more than 7,500 students annually through education programs.
Student matinees (school shows) are shorter versions of our full-length productions designed with the student in mind. Each performance features a discussion with our artistic staff during the show and access to a custom study guide to help students and teachers prepare for the show.
This program meets many Nebraska and Iowa Fine Arts standards for Dance.
Admission is only $5 per student, $10 per adult, and for every 15 students, a chaperone gets in for free!
Funding for tickets and busing reimbursement is available for Title I partners.
For more information and to register your students, please contact Hannah Clark, Community Engagement Manager, at hannah@amballet.org
Comments from Participants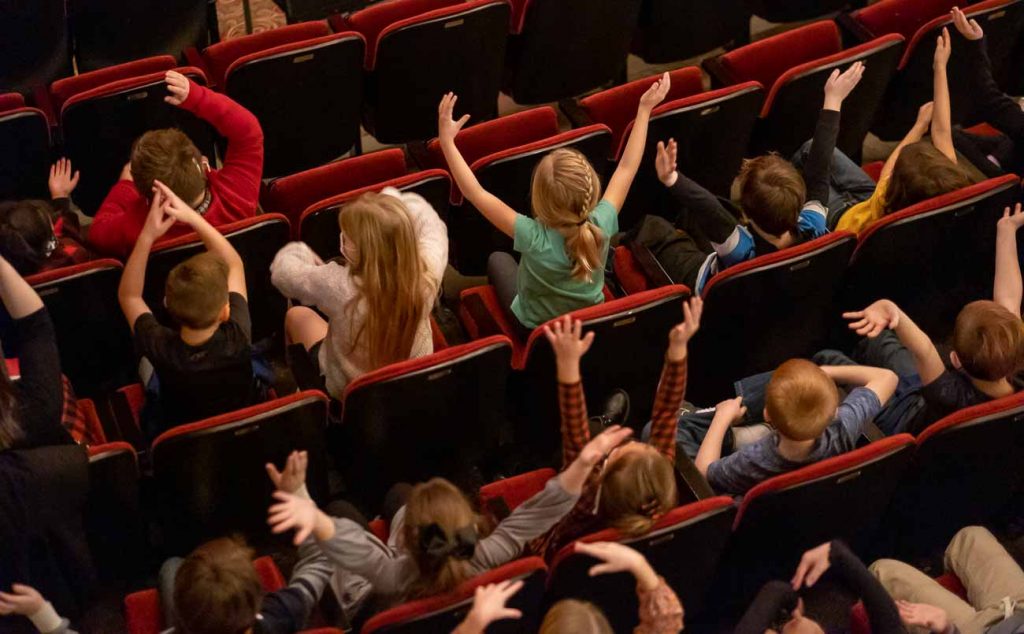 I really enjoyed every part of the trip from getting on the bus to clapping when the show ended. I couldn't take my eyes off the stage when we were there. I am very glad you donated the money for us to see the ballet. I will always have that memory in my head. I absolutely love dancing and the show made me smile each time they danced. Which was all the time. – Fifth grade student
Our building serves a primarily low income, high risk population. Most have very little, if any, exposure to quality ballet performances. It is amazing to see these young 'tough' kids soften during the performance, sit up, and pay attention. – High school teacher
Thank you for paying for us to go to the really fun ballet. I usually don't like ballets. But this one inspired me that ballets aren't just for girls. My favorite part of the ballet was when Giselle died. I don't know why. It's probably because it was the most emotional part of the ballet. I could feel like I was in the village. Thank you for letting us go. – Fifth grade student
Our kids thoroughly enjoyed the performance. It really added a special treat to the holiday season. Thank you for thinking of our kids and helping us make a difference in their life. – Boys Town
For questions regarding American Midwest Ballet's education programs, please contact education@amballet.org.