DREAMS THAT YOU DARE TO DREAM REALLY DO COME TRUE
Just ask American Midwest Ballet dancer Erin Alarcón. Her all-new original ballet, The Wizard of Oz, premiered this past spring, a dream nearly 25 years in the making.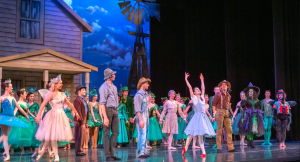 First pitched as an idea for our company six years ago, this ballet was a labor of love.
The Wizard of Oz tells us that it's the people you share your journey with that are most important. You are a part of our family; continue with us on our journey to Season 10!
YOU HAVE THE OPPORTUNITY TO MAKE DREAMS COME TRUE
Think of Macy, an 8-year-old aspiring dancer who loves to perform in The Nutcracker. Macy has Down Syndrome, and according to her mom, the priceless art of dance boosts her confidence, encourages more social interaction, increases strength and coordination, and teaches patience.
Picture Mikael, a child with one of our outreach partner organizations. He didn't think he would like ballet, but he was blown away by the performance, saying "That was AWESOME!"
what does it take to keep american midwest ballet granting dreams?
It takes $1.8 million to produce:
Performances you love
Education programs you send your children to
Outreach programs that uplift people from all walks of life in our community
$840,000 of that comes from generous supporters like you.
We've already raised $575,000 of what it will take to keep making dreams come true in Season 10.
With your help, we inspire 30,000 people each year. You make it possible to brighten the lives of 10,000 students and adults who normally wouldn't have the means to attend a performance on their own.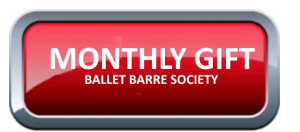 Learn about your donor benefits.
For more information, please contact sarah@amballet.