Meet Rachel, an exuberant 8-year-old whose passion for dance was ignited this past year through the Discover Dance program that you help make possible!
Designed to create deeper engagement and break down barriers to dance education, Discover Dance began last summer when Rachel and 15 other girls started weekly lessons with company artist Kogan Murphy. Classes were held on-site at Girls Inc.'s Omaha North location, both to help the girls feel comfortable in their own space and also to eliminate the burden of transportation for families.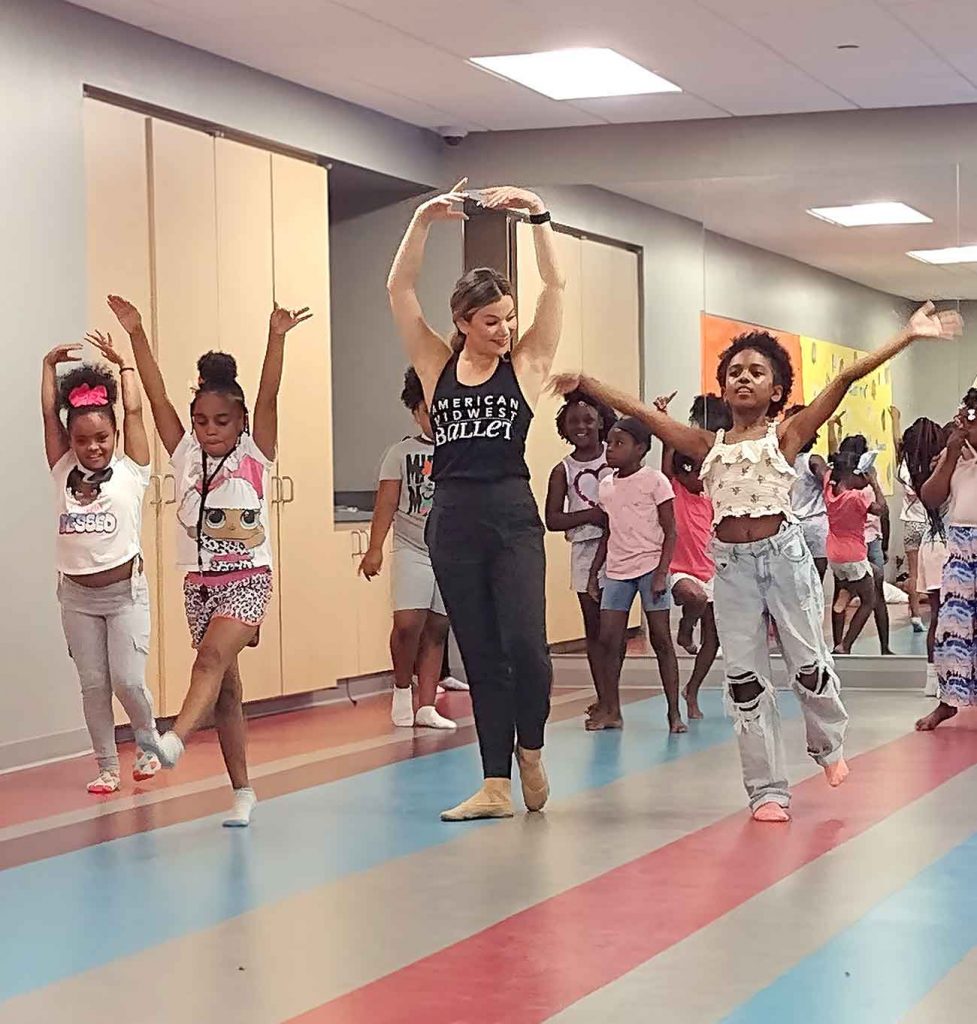 As lessons began, Kogan quickly learned that her time with Rachel and the other girls was about much more than dance. "I had to earn their trust," said Kogan. "I care so deeply about these girls, and the lessons we are learning together about community and respect extend far beyond ballet."
As lessons continued into the fall, Rachel and three other young dancers were selected to perform in the party scene in The Nutcracker. Rachel's excitement was palpable. "These girls have never been on stage or seen a professional production," explained Girls Inc. staffer Ashley.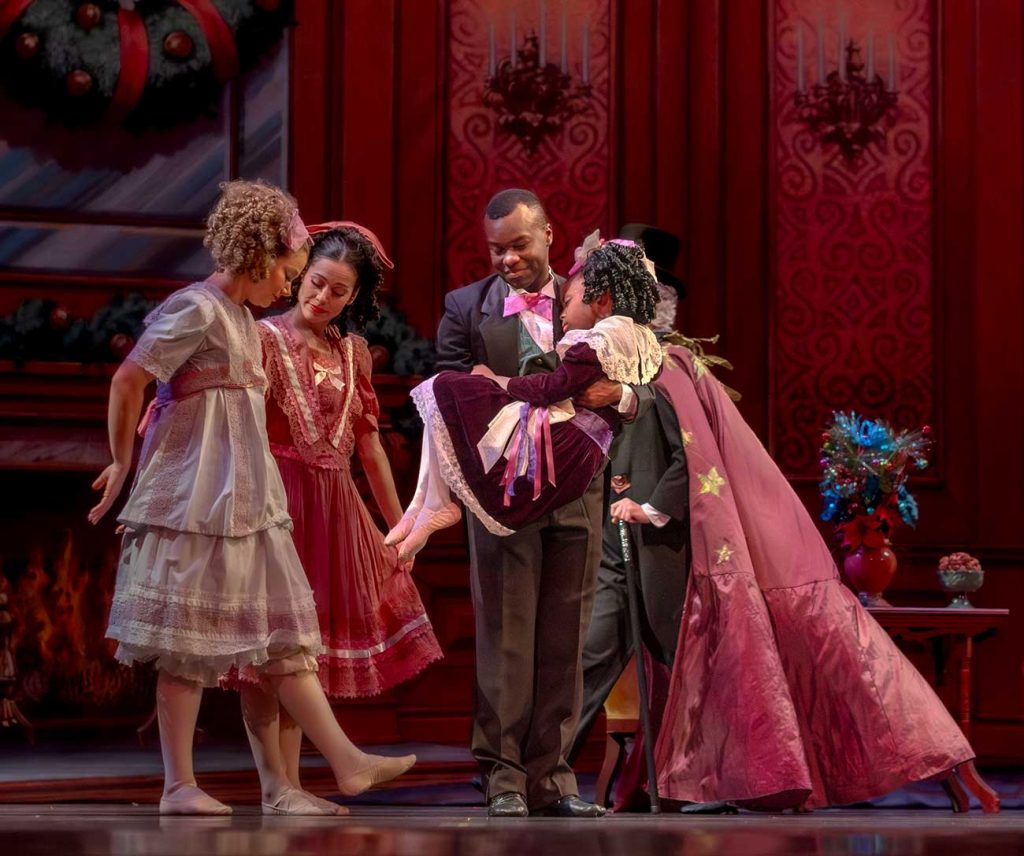 "Thank you for letting us be in The Nutcracker. It was so fun to dance on stage. My favorite part was being a part of Mars' family (company artist Marsalis AnderSon-Clausell, dancing the role of her father). It was fun when he picked me up while I was pretending to be asleep at the end of the dance. I don't have a dad so it was nice to feel what that would be like." – Rachel

"I know where you're coming from because I don't have a dad either, so thank you for letting me be your father for the show." – Mars
It's human connections – whether sweet interactions like these, or the way our performers connect with you through moving live performances – that make our artform so special.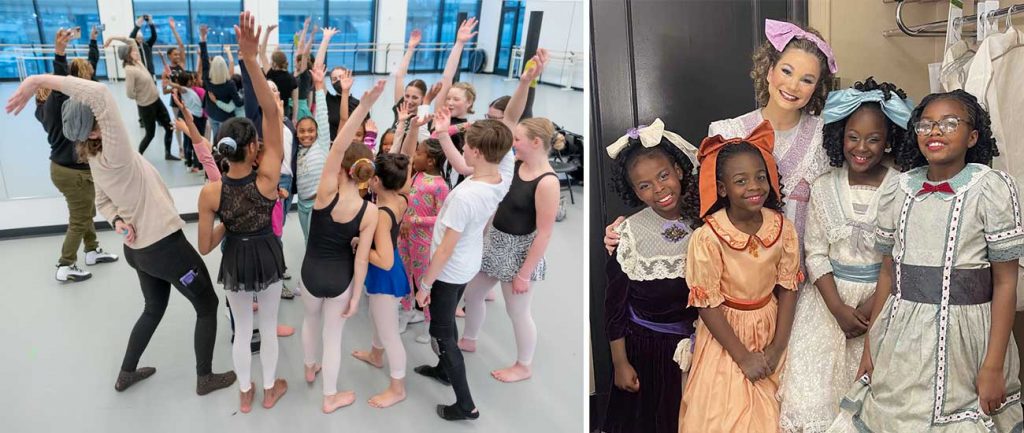 This spring, Rachel and her Discover Dance friends made more memories when they experienced activities like an amazing day at the Hoff Center paired with dance mentors from the AMB School, and a chance to watch the professional dancers in this season's stunning production of The Wizard of Oz, then meet the cast on stage.
Discover Dance continued right into this summer. By fall, with your help, we will have two groups – students in their second year of the program and a group of second grade girls just beginning the program. For students like Rachel who discover a true passion for dance and want to continue training, we plan to make scholarships available at the AMB School.
It takes $2 million to keep us on our toes this coming season. Nearly $1 million of that comes from our amazing supporters like you. We've already raised over $500,000 of what it takes to continue sharing the joy of dance with our community. Your gift not only supports the incredible artistry you see onstage, but it helps make stories like Rachel's possible!
Thank you for being a special part of our ballet family – your support means so much to us!

---
Learn about your donor benefits.
For more information, please contact sarah@amballet.