AMB dancer Kelanie Murphy films Bob Fosse's Trumpet Solo from 'Sing, Sing, Sing', Fosse created the solo on legendary performer Ann Reinking, who passed it down to Kelanie.
National-Caliber Choreographers Join the Going Solo dance film Series
Going Solo, American Midwest Ballet's innovative series of original dance films, caught the interest of choreographers across the country – and as a result, five guest-created works premiered in Going Solo: The Guest Series.
"The pandemic has been challenging for everyone, but it also has created opportunities," said Erika Overturff, AMB's founder and artistic director. "With many live performances cancelled, choreographers were excited to join us in creating new works. Because we had to work remotely anyway for safety reasons, it actually allowed us to work with an amazing roster of choreographers from all over the United States."
Going Solo presented its first guest work in November 2020, when AMB dancer Anna Swenson and Spokane-based independent choreographer Seneca Montgomery collaborated on Order in the Chaos.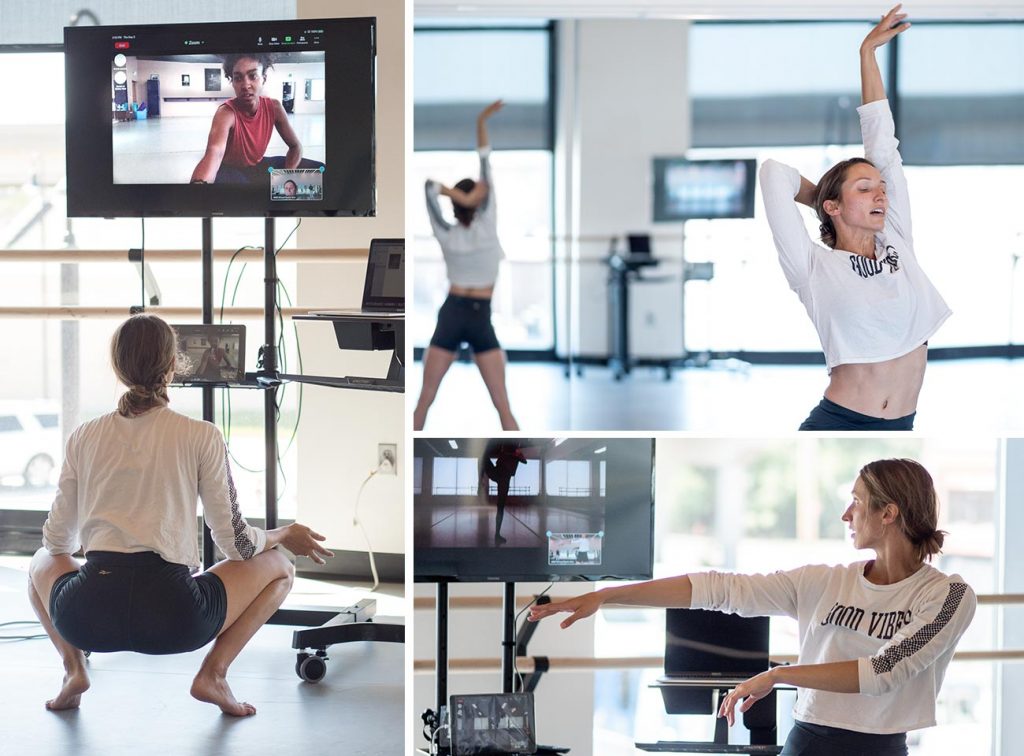 "The process went smoothly and the piece was beautiful," Erika said. "It really highlighted the potential of bringing other voices to the program. As we lined up more guest choreographers, we decided to present them as a series within Going Solo, to heighten the impact of their creativity."
Choreographers featured on the Guest Series: