The health and wellness of our audiences, dancers, and students is of utmost importance to us. In support of public health officials' effort to contain the spread of COVID-19, American Midwest Ballet has suspended rehearsals and classes, and rescheduled our performances. We've also found new ways to continue to inspire the community.
Watch Performance Favorites
Enjoy performance favorites from home! Our dancers share some of their favorite memories and performances.
Free ON-DEMAND classes for the community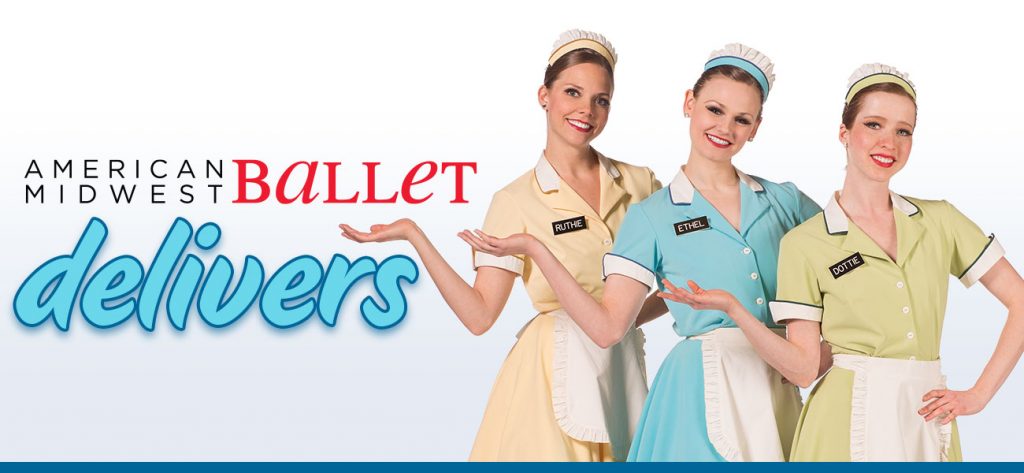 To help deal with the challenges of more time at home, American Midwest Ballet School is now offering a selection of online dance classes, available free to the community.
Recorded by American Midwest Ballet School faculty members, the on-demand classes can be viewed at any time and range from creative movement for pre-schoolers to advanced-level ballet, tap, modern/contemporary, and jazz.
"Our faculty has planned these classes so a student can follow along in a typical kitchen or living room," said Susan Chowning, director of the American Midwest Ballet School. "Until we can all be back in the studio together, we hope our new channel will help students stay in shape, maintain their focus, and have some fun."
Rescheduled: Swing, Swing, Swing!
Swing, Swing, Swing! performances will now kick off Season 11:
Saturday, Oct. 3
7:30 pm
Hoff Family Arts & Culture Center (sold out)
Friday, Oct. 9
7:30 pm
Orpheum Theater
If you already hold tickets to Swing, Swing, Swing! :
You're all set! Your tickets will be honored at the corresponding venue on the rescheduled performance date. For more information and other options, click here.
If you have not yet purchased tickets:
Tickets to the rescheduled Orpheum Theater performance are available now at Ticket Omaha. Don't miss your chance to see the most swinging show in town!
Your support matters
If it is within your means to do so, please consider a financial gift to American Midwest Ballet. Due to COVID-19, we are facing a shortfall in revenue and increased expenses. You have the power to make such a difference to our organization!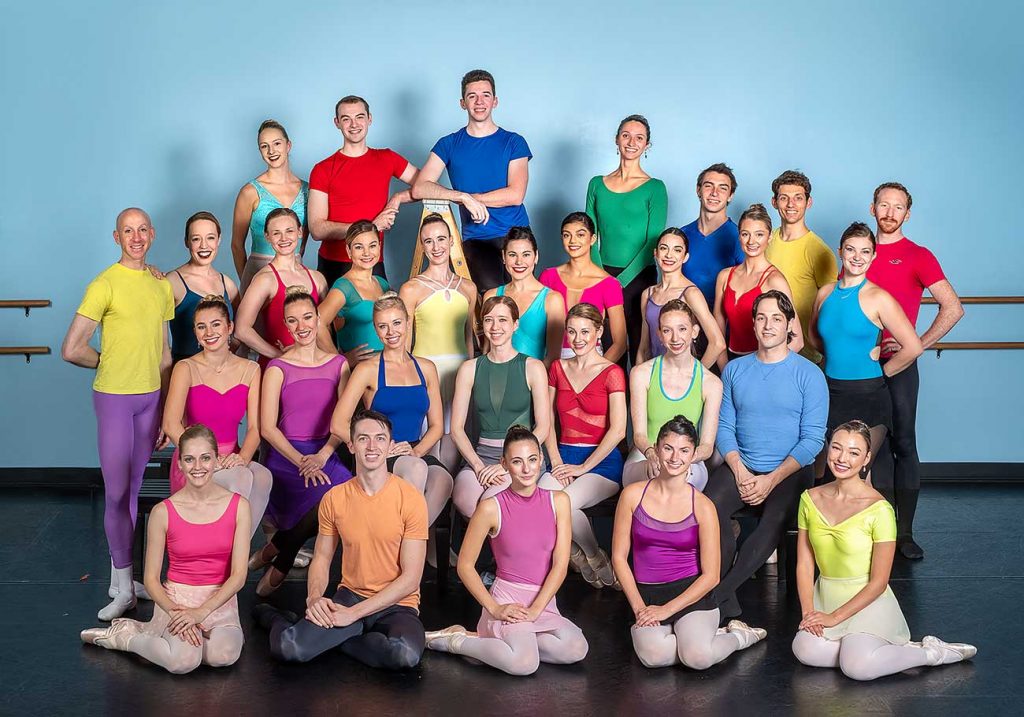 About our dancers
To protect our dancers, rehearsals for Swing, Swing, Swing! were suspended in March in accordance with public health recommendations. Our professional dancers are being paid for the remainder of the planned season in order to support our artists during this challenging time. We look forward to resuming rehearsals at the start of Season 11 for our rescheduled production of Swing, Swing, Swing!
Follow American Midwest Ballet on social media for some glimpses into the dancers' favorite memories from our first 10 seasons. We hope these will make you smile!
About our school
Because the health of our students and faculty is our top priority, the American Midwest Ballet School has suspended in-person classes. The school leadership is following public health recommendations to determine when classes can be resumed safely. Until that time, we will be offering interactive online classes to help our students stay active.
We appreciate your support!
Thank you for your support during this difficult and unprecedented time. We know that everyone has been impacted in a multitude of ways, and you are in our thoughts. We look forward to the time that we can share the magic of dance with you in person again. Until then, be safe and be well!