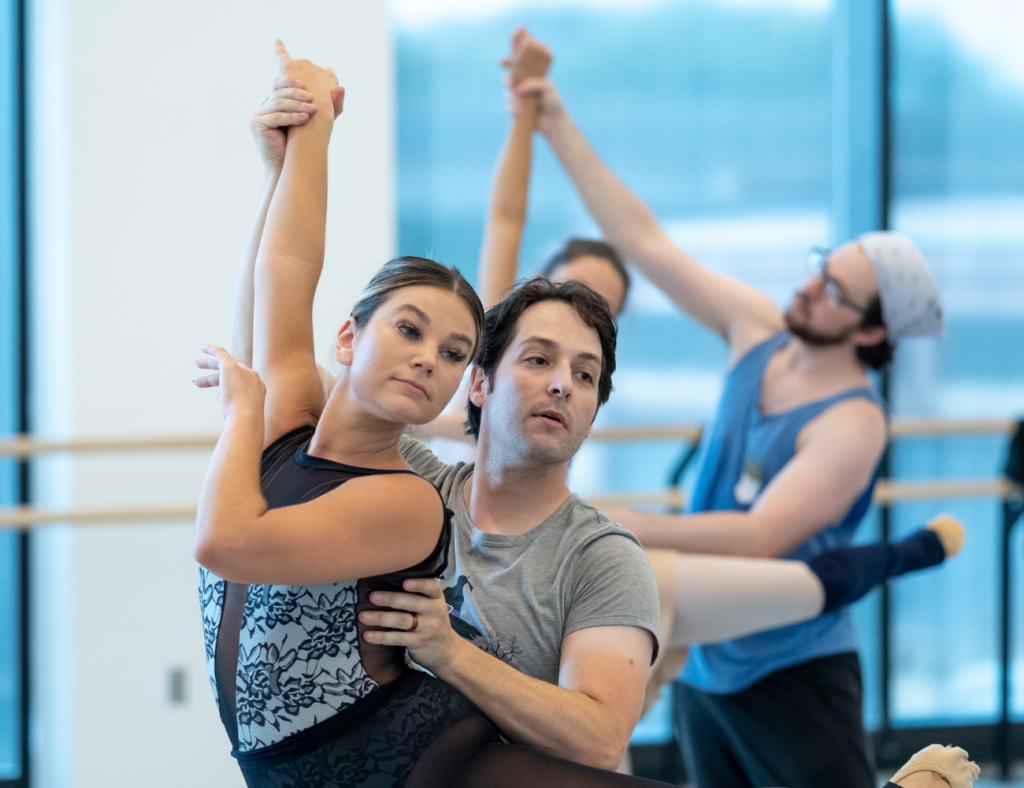 ---
EVA: Return of 'An instant classic'
When Frank Chaves' Eva made its Chicago debut in 2014 with his company, River North Dance Chicago, the Chicago Sun-Times critic Hedy Weiss said it "has all the marks of an instant classic."
The ballet is an evocative four-section work set to songs performed by beloved vocalist Eva Cassidy, who had died tragically young in 1996 at the age of 33.
It's one of the five distinctive pieces you'll see at Momentum, October 15 and 16 at the Hoff Family Arts and Culture Center.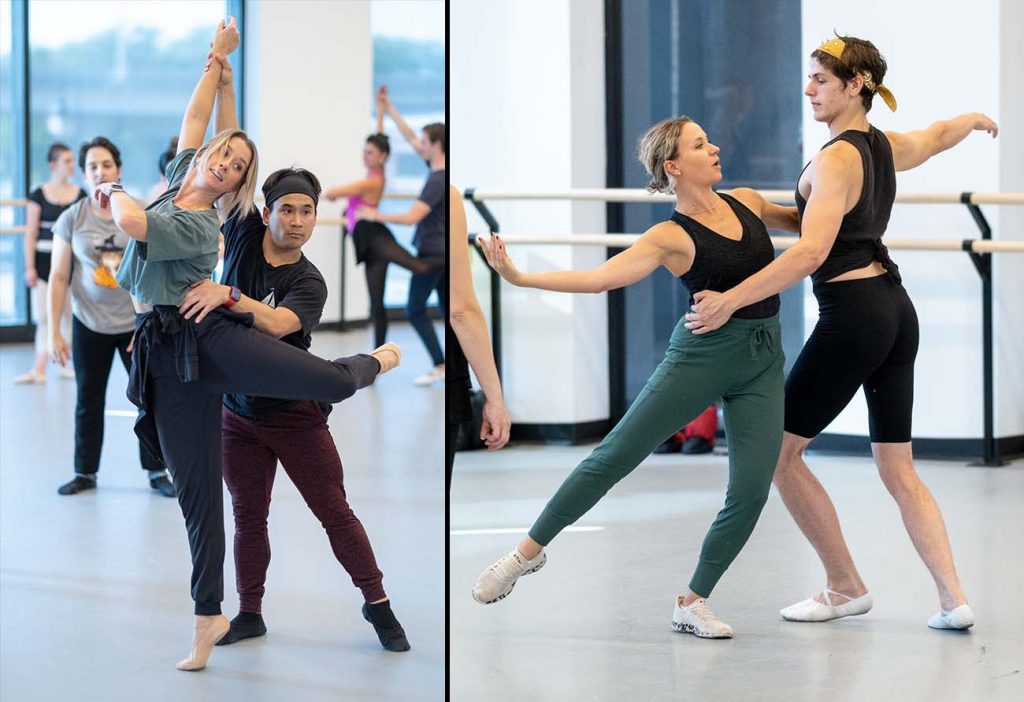 ---
AMB's dancers have spent two weeks learning Eva from former River North Dance Chicago company members Hayley Meier and Lauren Kias. Chaves supervised rehearsals from Florida via online video.
Chaves "loves syncopated rhythms, and he hears all the different layers of the music – that polyrhythm," Hayley said. "He choreographs to those different rhythms. You're not just doing it on the downbeat or something. He's playing with all of the little intricate notes that come in, and all the different polyrhythms of the drums."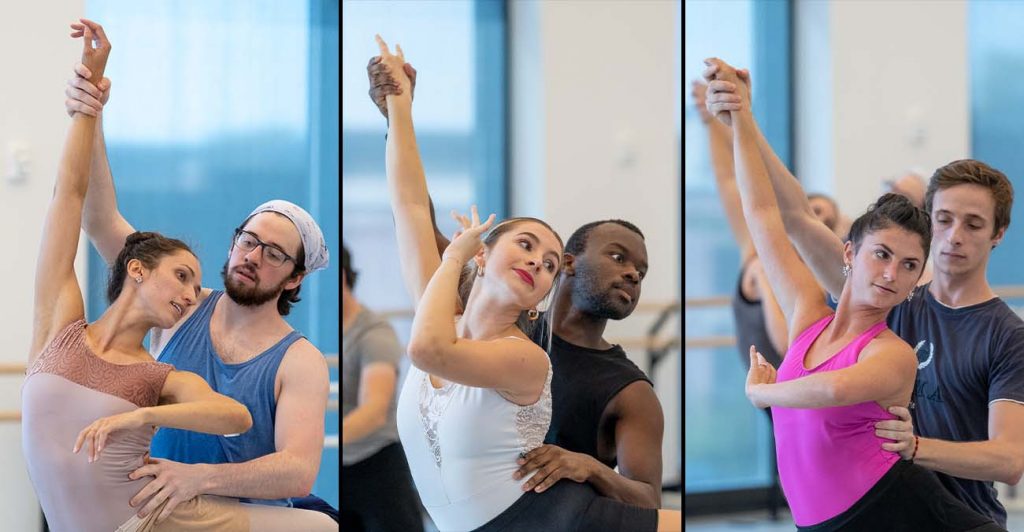 ---
'IT'S GOING TO BE A COMPLETE PACKAGE…'
Eva is set to four Cassidy renditions of songs in widely different styles: a romantic ballad, a blues lament, a poignant jazz standard, and Cassidy's arrangement of the gospel classic Wade in the Water.
"These are four songs that most people are going to be familiar with, but they may have not been introduced to Eva Cassidy," said Lauren. "And so we'll hear these familiar songs done by this beautiful artist, and you're going to get something different out of each piece. It's going to be a complete package of something that's very diverse, but has a through-line of Frank's quality."
"You can relate to the emotion of each different section," said Hayley. "And to me, that's what's what it's all about, right?"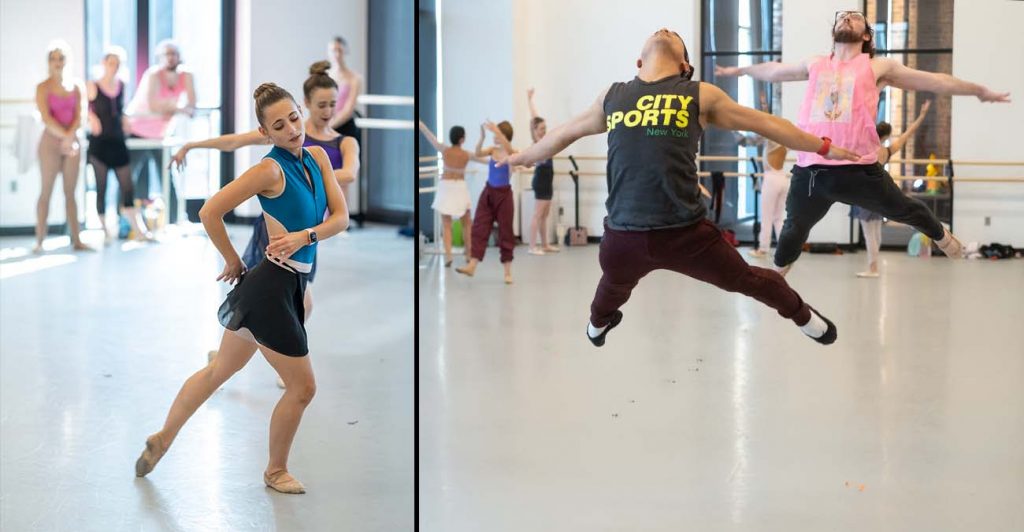 ---
A PERFORMANCE WITH SOMETHING FOR EVERYONE
Eva is just one of five diverse works you'll see in Momentum, along with:
The world premiere of Ray Mercer's Speed Date, a virtuoso display of high-velocity athleticism and artistry
Erika Overturff's audience favorite The Diner, inspired by America's love of food and the open road
The sparkling pas de deux from Marius Petipa's 1871 ballet Don Quixote, a dazzling showcase of classical ballet style
Kelanie Murphy's The Sun Rises Inside – a hit in AMB's Going Solo dance film series in 2020, now making its premiere on the live stage
For the best seats, get your tickets now: