VERO BEACH, FL — Dec. 27, 2017 — American Midwest Ballet dancer Nora Carr is celebrating her birthday week in style. All work and no play won't be a problem as Nora juggles her performances in Adam Schnell's Nutcracker on the Indian River this weekend with a birthday celebration and family vacation.
Happy birthday — and merde for your shows —  dear Nora!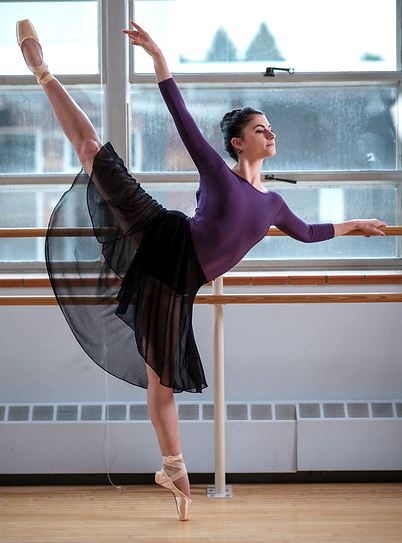 What roles will you perform in Ballet Vero Beach's The Nutcracker?
I am dancing Snow and Flowers in Nutcracker on the Indian River. I absolutely love dancing both pieces so much because of the difference in style quality that they each require.
During Snow, I feel like I am focusing on sharp technique, whereas in Waltz of the Flowers I allow myself to get lost in the beautiful music more.
It's fun to be able to dance versatile roles in the same show.
How are you celebrating the holiday in between Nutcrackers this year? 
I love being in Vero Beach for the holiday season! My family and boyfriend are coming down to see the shows and join me for a vacation here, afterward.
It's also my birthday during the show week, so I am looking forward to celebrating with my ballet family as well.
What has been the best thing that has happened to you this season? 
The best thing that has happened to me this season is being given the opportunity to tour with Ballet Vero Beach and be a part of a new production. It is really special to have choreography set on you as a dancer