VERO BEACH, FL — Dec. 27, 2017 — Company dancer Alexandra Hoffman delighted Midwest audiences with her Dew Drop Fairy debut in American Midwest Ballet's The Nutcracker earlier this month.
With her agile feet, remarkable flexibility, and ability to 'fly' through the air, Alexandra prepares to take the stage in the world premiere of  Nutcracker on the Indian River in Vero Beach, Florida on Dec. 29 – 30.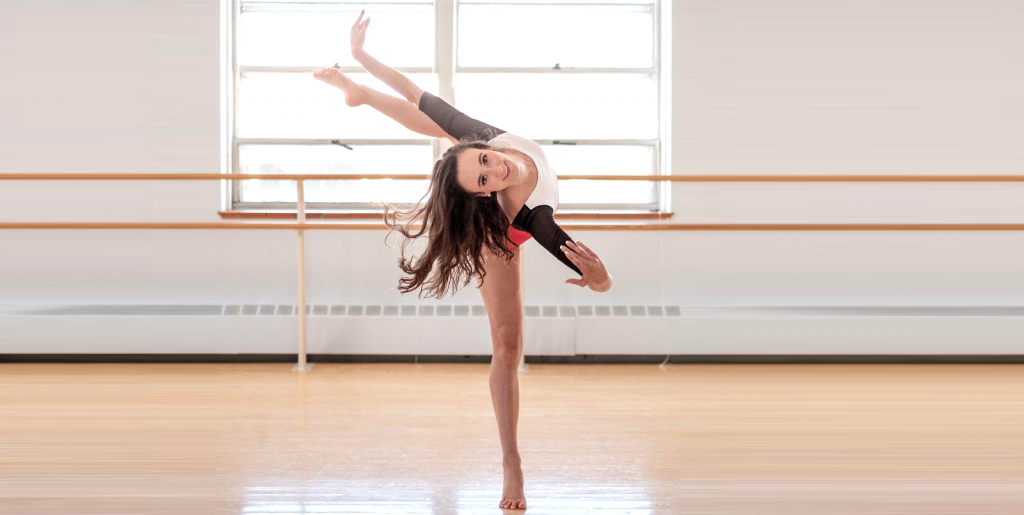 What roles are you performing in Ballet Vero Beach's The Nutcracker?  
I will dance as Snowflake, Flower, and as a river otter to the traditional Russian divertissement music. I am so looking forward to doing Russian because I have not  performed in that scene since I was a young student. This will also be the first time I perform this particular divertissement as a professional dancer!
How are you celebrating the holiday in between Nutcrackers this year? 
I flew home to Cleveland, Ohio to celebrate Christmas with my family before joining the rest of American Midwest Ballet in Florida for Nutcracker on the Indian River!
What is the best thing that happened to you this season? 
The best thing that has happened this season was having the privilege to perform the Dew Drop Fairy in American Midwest Ballet's The Nutcracker. I was shocked and excited when I learned I was cast in the role.
I had such a great time performing Dew Drop surrounded by all of the other dancers in the Waltz of the Flowers scene.