VERO BEACH, FL — Dec. 28, 2017 — As Clara in The Nutcracker, a young Katherine Eppink dreamed of a time she might dance as Sugar Plum Fairy.
Years later, as a professional dancer at American Midwest Ballet, Katherine returned to her childhood stage in Iowa several times, most recently guesting as Sugar Plum for the past two years.
The holiday season brims with three completely different productions of The Nutcracker for Katherine who makes yet another debut as Sugar Plum Fairy — this time as the company tours to Vero Beach, Florida to perform in the world premiere of Adam Schnell's Nutcracker on the Indian River Dec. 29 – 30.
With her experience making dreams come true, Katherine proves to be a perfect fit for this magical role.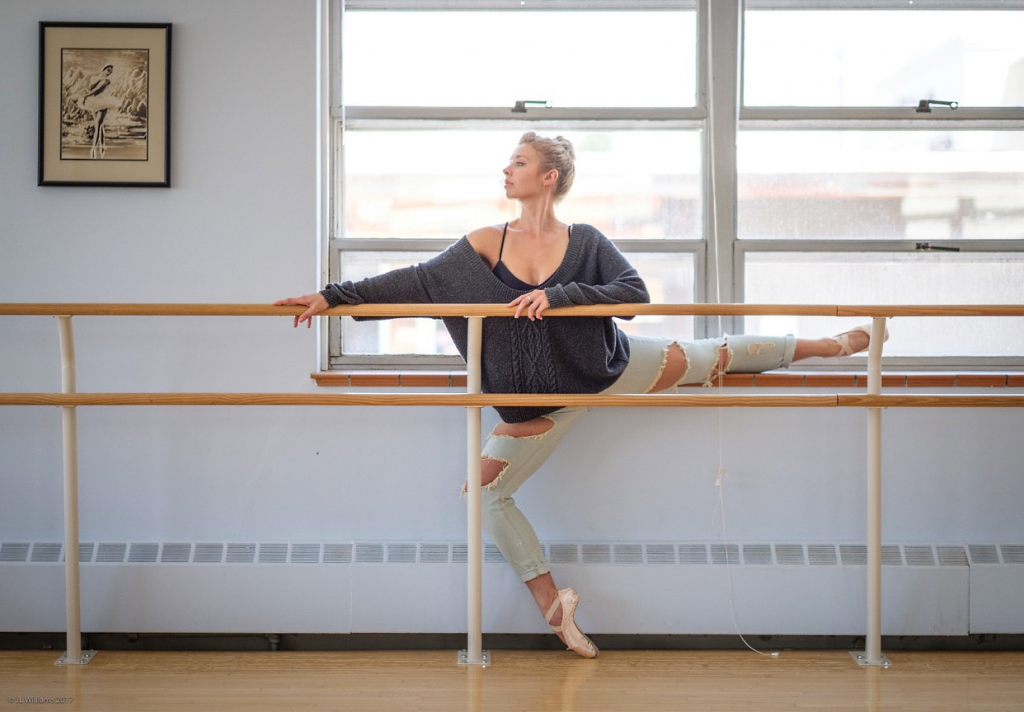 Tell us about your role in the Vero Beach production of The Nutcracker and why you are looking forward to performing it.

I'm portraying the role of the Sugar Plum Fairy on our tour to Vero Beach, Florida for Nutcracker on the Indian River. This is one of the most iconic roles in ballet and it's an honor to perform.
One of the best parts of performing is seeing the impact you make on children and their reaction to you. Whether it's a child in the cast who looks up to you and dreams of someday dancing the role or a child in the audience who truly believes in the magic of the story, having the ability to inspire someone with your dancing is an unmatched feeling.
How did you celebrate the holiday in between Nutcrackers this year? 
Between rehearsals and shows, we had a few days off for the holidays — and I spent them in Des Moines with my family, my boyfriend Zach, and his family.
My siblings and I are very close at heart, but we live all over the country. Christmas is one of the only times of the year that we can all be under the same roof again, so I really treasure it.
What has been the best thing that has happened to you this season? 
The best part of this season has been working with all of the other dancers and seeing everyone reach new heights!
Having Erin Alarcon choreograph on the company for Momentum was a standout. Her movements are so challenging and fulfilling to perform and she is encouraging and empowering to all of the dancers.
I've also enjoyed getting to dance with Anders Southerland in both Momentum and The Nutcracker.  He is very hard working and at the same time so supportive.  Anders lifts me up —  literally and figuratively.