OMAHA — December 21, 2016 — When Katherine Eppink walked into American Midwest Ballet's rehearsal studios as a young, bright-eyed apprentice a few seasons ago, we fell in love with her talent, quiet determination, strength and beauty. After a couple of years and a promotion to full company dancer, Katherine is even stronger and more seasoned — and we are still captivated.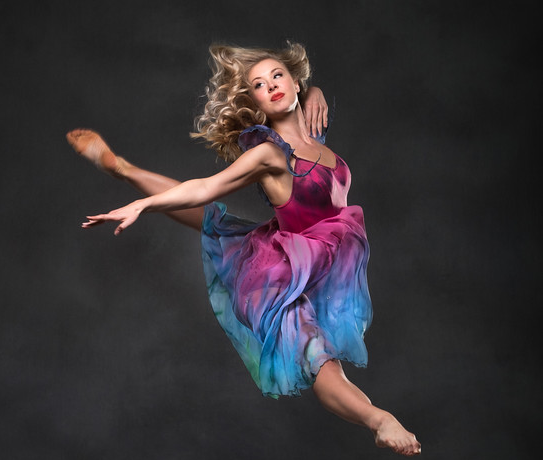 How did you train to become a ballet dancer?
I grew up in Des Moines, IA where I trained with several teachers in the area whom I loved. My first ballet teacher, Ami Yaro, now owns Iowa Ballet Academy. She encouraged me to audition for summer intensives at a young age. My favorite summer course I attended was at Pacific Northwest Ballet in Seattle, WA. I worked my butt off the two summers I spent there and felt like I really came into my own as a technical dancer. After high school, I graduated from University of Utah with a B.F.A. in Ballet. The "U" (as we call it) does an amazing job at simulating what a professional company's schedule and workload are like — but it's even harder because they also make you take math at the same time!
When did you realize being a professional ballet dancer was what you wanted to do?
I was eleven years old when I danced in my first full length ballet: Iowa Dance Theater's The Nutcracker. The beauty of the theater, the costumes, and the music absolutely captivated me. I never wanted to do anything else.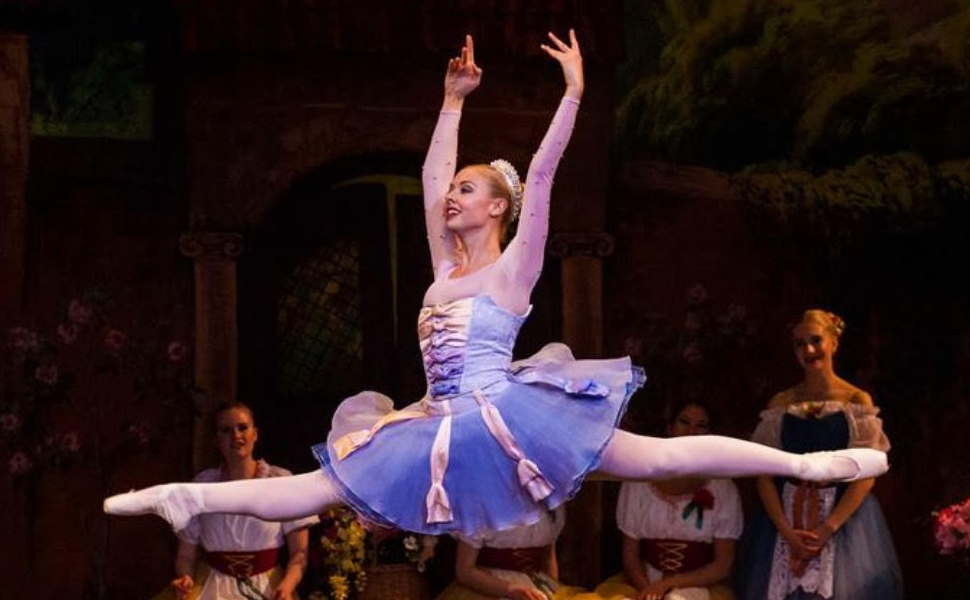 What are some of your favorite roles?
Marie in Dracula, Sugar Plum Fairy in The Nutcracker, and the Dawn Variation from Coppélia.
Do you have a dream role you would love to dance, someday?
Juliet in Romeo and Juliet.
Tell us about a typical work day for you during the season. 
I wake up at 7:00 a.m. to make myself breakfast and relax a bit in the morning before I start my day. I'm usually at the studio warming up by 9:00 a.m. Our 90-minute company class is followed by a full day of rehearsals lasting until 4 p.m.  After that, I change into my "teaching clothes" and am at the studio until about 9:00 p.m. teaching little ballerinas. When I get home at night, I have some dinner, kiss my puppy, and then ice my feet. Then it's bedtime so I'm ready to do it all again the next day.
What kind of pointe shoes are you wearing these days?
My feet are different sizes, so I have to buy two pairs each time and then mix and match. My pointe shoes are Suffolk Spotlights.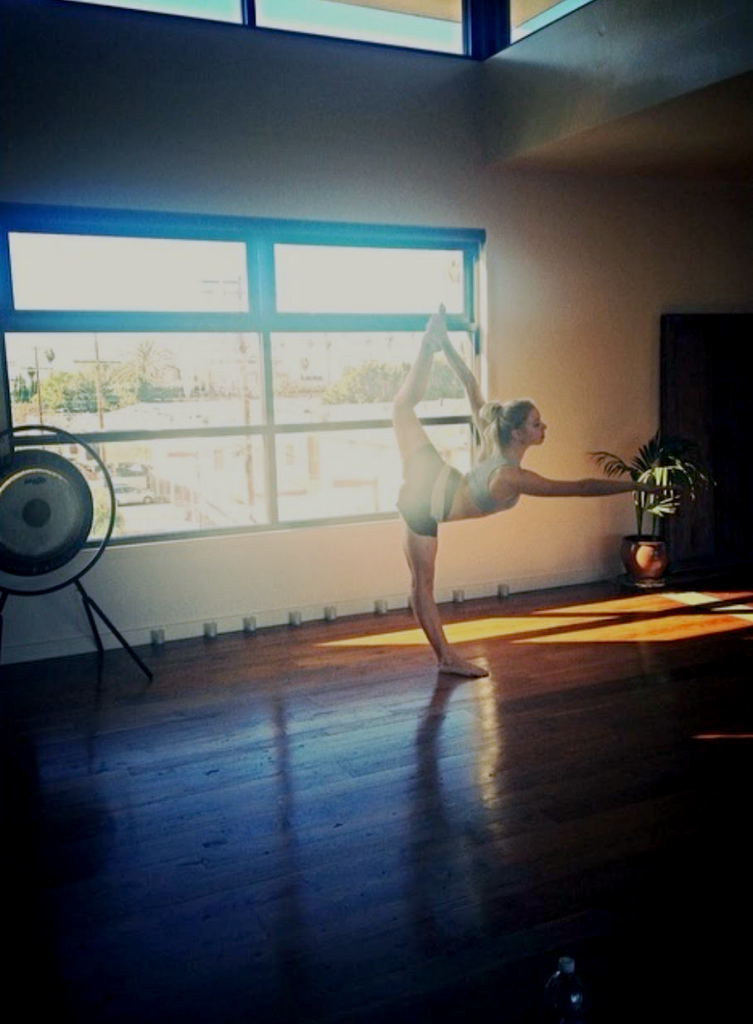 What is your routine during breaks?
I like to stay active but still give myself a break by pursuing other interests —  yoga, swimming, hiking and Zumba to name a few!
Do  you have any special performance day routines you follow?.
Warm up class is the biggest one. I also like to take my time doing my makeup and hair. And if I'm ever feeling nervous, you will find me stretching somewhere quiet.
What is your favorite style of dance?
This is a hard question! I think any style danced well and with passion can be stunning.
How have you seen yourself progress as a dancer through the years? 
When you're young, you rely a lot on natural ability. As you get older, some things that were once very easy take more thought and determination to maintain. Smart dancers do not let age defeat them, but rather, allow age to season them — and I am inspired by that. It is through struggle that things like dynamics, artistry, and musicality develop.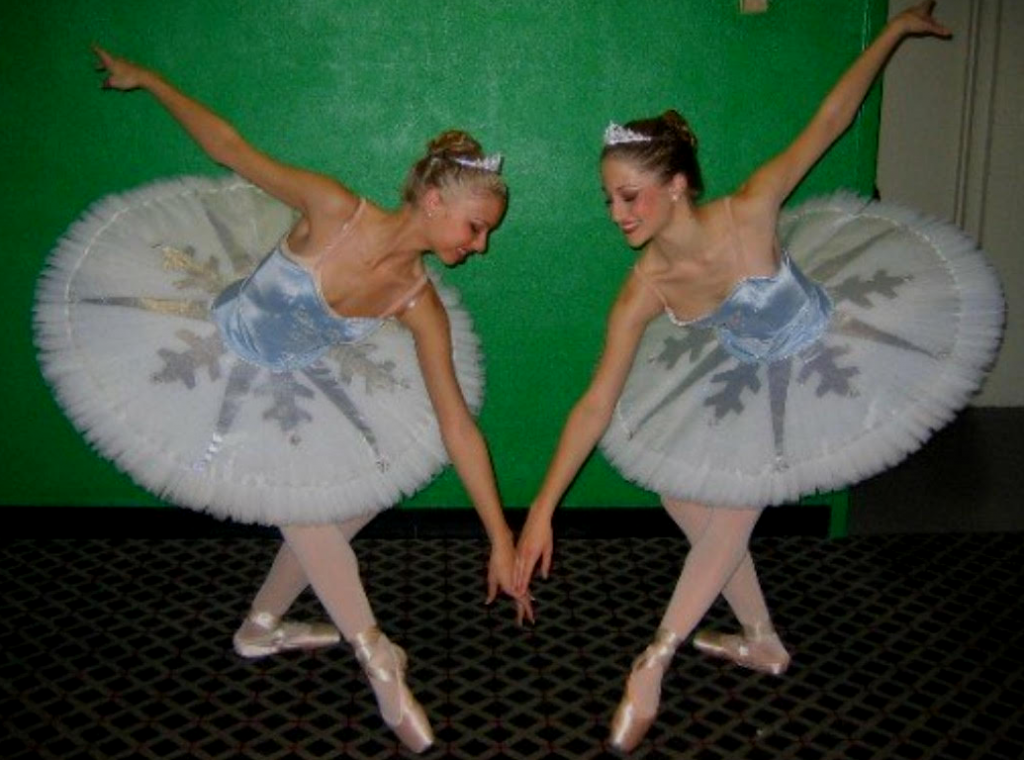 Who are some of your biggest influences?
As a student, I looked up to my role model, Jenny Pray, who now dances and choreographs in Minneapolis, MN. As a professional, I am inspired by my fellow dancers' hard work and beauty. In life, I have always been inspired by my mother's strength and good will.
So what motivates you on days when you'd rather stay in bed?
My goals motivate me. If I decide I want to do something, I make it happen!
What is one thing you do really well in ballet? 
I am a versatile dancer. I grew up loving all styles of dance, so I trained just as hard in jazz and lyrical as I did in ballet. I'm very comfortable with contemporary movement as well as classical — and I think that helps me to stand out.
What is one thing you do really well that is NOT ballet related?
I am a very good friend. I care about people and my relationships with them.