OMAHA — December 9, 2016 — On a cold November afternoon, Jane Krentz made her stage debut to thunderous applause from an appreciative crowd. She would go on to charm thousands of people in three more shows before eventually retiring from performing – for now.
Jane is an English Sheepdog, an alumna of the Nebraska Humane Society (NHS) who played society dog, Tchaikovsky, in American Midwest Ballet's season seven productions of The Nutcracker.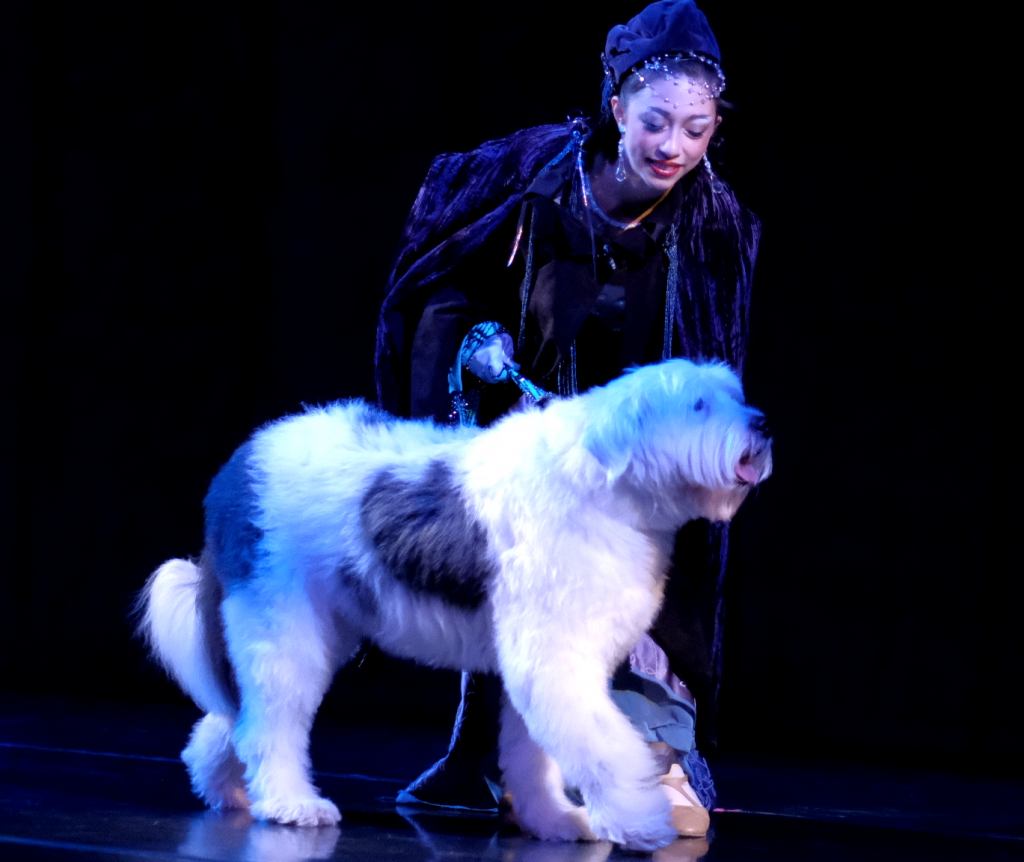 Jane has come a long way. She was originally placed in one of the humane society's surrender kennels several years ago.
"I don't know how they got her to fit into one of those things," said Jane's dad, Gordon Krentz, who works with special events and development for NHS.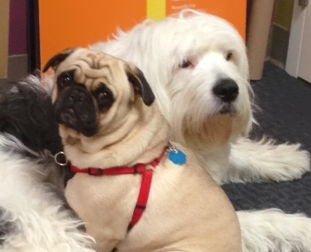 At the shelter, Jane was suffering from infection, passing blood, and in extreme pain. Detached and withdrawn, she required two rounds of medication until she finally recovered. When Gordon met Jane, he instantly knew she would have a forever home with him.
"It's amazing what some tender loving care will do for anyone," reflects Gordon. "Jane is unconditional love. She brought love into our home."
In 2013, in collaboration with NHS, American Midwest Ballet's artistic director and founder Erika Overturff created a special guest role to promote awareness and adoption of shelter pets. Erika's own dog, Maggie, was a shelter pet.
Now affectionately referred to as the "Muttcracker" program, the ballet's annual canine guest stars are the much-anticipated highlight of The Nutcracker's opulent party scene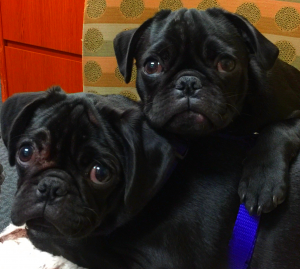 After each performance of The Nutcracker, American Midwest Ballet receives requests for information on how to adopt a shelter pet.
"It's a matter of making a connection with an animal and being willing to give it a forever home," says Gordon. "Some people initially come just to visit — or even web stalk – but surprise themselves by falling in love when they least expect it and end up adopting an innocent soul."
Once shelter animals have been cleared medically for adoption, "they remain at the shelter until they find a home," says Gordon. "Sometimes it takes a very long time."
The shelter cares for hundreds of animals. In addition to dogs and cats, the Nebraska Humane Society also shelters a menagerie of pets looking for homes, including rabbits, ferrets, guinea pigs, birds, turtles, rabbits, lizards, and many others — even horses.   At any given time, 200 to 250 shelter pets are available for adoption.
To adopt a pet or donate to the shelter, visit nehumanesociety.org.