OMAHA — Aug. 15, 2016 — Guest choreographer Nilas Martins may be a visitor to Omaha, but he'll be on familiar ground as he joins the company this week to stage American Midwest Ballet's production of Bournonville Divertissements.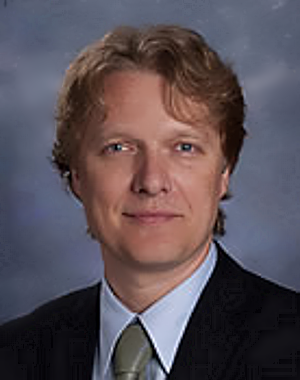 A native of Denmark, Martins received his ballet training at the Royal Danish Ballet School — just like August Bournonville, the 19th-century master choreographer whose works are featured in Bournonville Divertissements.
When New York City Ballet presented Bournonville Divertissements as part of its 2015 Spring Gala, it was Nilas Martins who staged it. Reviewing the event, New York Times critic Alastair Macauley wrote "Bournonville's ideas remain fresh and modern in these dances; and the program shows how today's performers are challenged, focused and refreshed by them."
"Bournonville Divertissements is American Midwest Ballet's first work in the Bournonville style, so I wanted to make sure we would be learning from a true expert," artistic director Erika Overturff said. "It's hard to imagine anyone better equipped than Nilas Martins to bring Bournonville's world to life for us."
American Midwest Ballet will present Bournonville Divertissements as the featured work on its spring 2017 Momentum program, on Saturday, April 1, at Joslyn Art Museum, and Saturday, April 8, at the Arts Center at Iowa Western.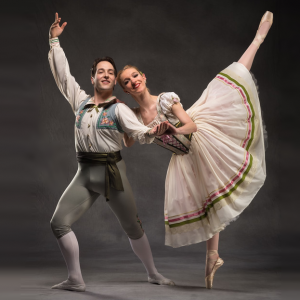 Created for New York City Ballet (NYCB) in 1977, Bournonville Divertissements is a tribute to the choreography, style, and spirit of 19th-century master choreographer August Bournonville [1805-1879] of the Royal Danish Ballet. NYCB's artistic director George Balanchine [1904-1983] was a great admirer of Bournonville's choreography. In 1977 he asked master teacher Stanley Williams, a former Royal Danish Ballet principal dancer, to create the ballet, which combines excerpts from some of Bournonville's most-loved ballets created from 1842 to 1858.
At Royal Danish Ballet School, Martins performed in such works as John Neumeier's Romeo and Juliet; August Bournonville's Konservatoriet, A Folk Tale, and Napoli; and Glen Tetley's Firebird.
Martins is the son of New York City Ballet's ballet master in chief, Peter Martins, and Lise la Cour, formerly of Royal Danish Ballet. In 1984, Martins moved to New York to enroll at the School of American Ballet (SAB), the official school of New York City Ballet. At SAB's annual Spring Workshop performances, he danced in George Balanchine's Cortège Hongrois and Who Cares?, Jerome Robbins' The Concert, and Bournonville's Konservatoriet. In June 1986, Martins became an apprentice with New York City Ballet, and was promoted a few months later to the company's corps de ballet.  In 1991, he was promoted to soloist, and again two years later to the rank of  principal dancer, retiring in 2010 after a long career.
Since his retirement from the stage, Martins has worked extensively as a guest teacher and choreographer for dance companies, universities, and festivals around the world.
Performances of Momentum, featuring Bournonville Divertissements and several additional works, will be April 1 at Joslyn Art Museum, and April 8 at the Arts Center at Iowa Westen.
Season tickets are available through September 1. Single tickets are also available here.
American Midwest Ballet is the region's professional dance company. Season Seven is presented with major support from the Iowa West Foundation, the Fred and Eve Simon Charitable Foundation, and the Richard Brooke Foundation, with additional support from Douglas County, the Nebraska Arts Council, and the Nebraska Cultural Endowment.
Save
Save
Save
Save
Save
Save
Save
Save