OMAHA, NE — Aug. 5, 2016 —  American Midwest Ballet will start work next week on the company's seventh season of professional dance opening October 22 at Omaha's Orpheum Theater with the iconic classical ballet Swan Lake.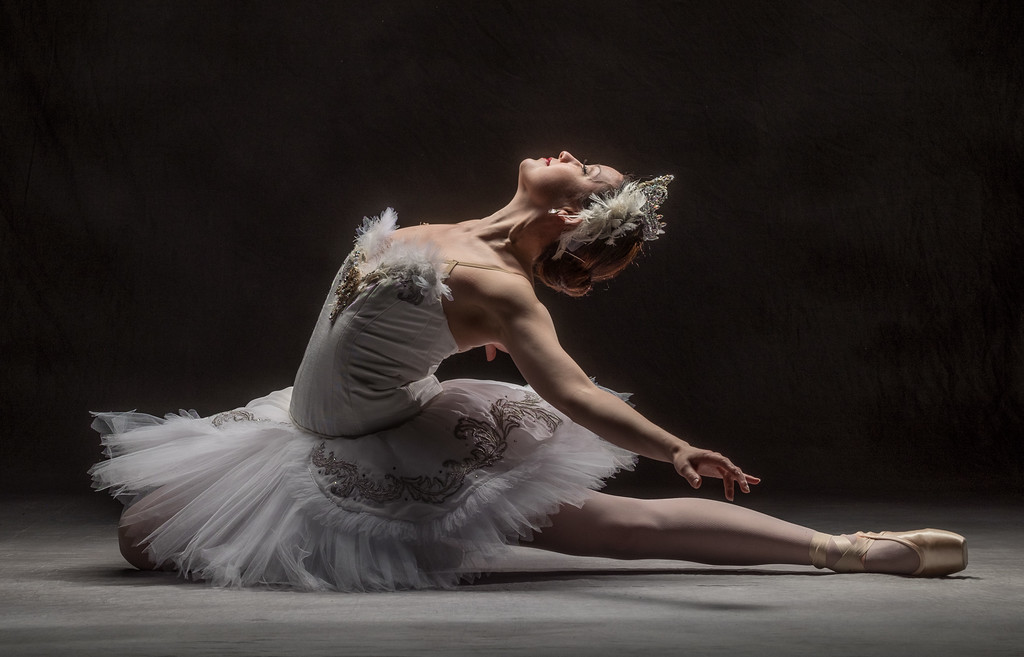 "If there's one great work that embodies classical dance, it's Swan Lake," said Erika Overturff, American Midwest Ballet's founder and artistic director. "Its signature roles – Odette, the noble Swan Queen, and Odile, the malevolently seductive Black Swan – have become symbols of ballet in popular culture. Its story is a powerful drama of love and hope against treachery and evil. It's a work with its own special tradition — a tradition that our dancers are eager to join, and that our audience will be inspired to see.
A chance encounter in Omaha's Old Market inspired a new Spanish dance for The Nutcracker, the family holiday favorite that comes next in the season lineup, Overturff said.
"We were out celebrating my husband's birthday when we came across a large, ornate Spanish-style fan lying on the sidewalk," she said. "There was nobody nearby who might have dropped it, and no clue how it had gotten there. I picked it up, opened it, and swirled it around a bit — and suddenly I had a vision of six female dancers turning and swirling with Spanish fans in an array of colors. That became my concept for the new scene."
The Nutcracker will open with a special pre-Thanksgiving performance November 20 at the Iowa Western Arts Center, followed by performances December 3 and 4 at the Orpheum.
Momentum, American Midwest Ballet's award-winning mixed repertory program, will round out the season in April 2017. Topping the bill, Overturff said, will be Bournonville Divertissements, a compilation of selections by 19th-century master choreographer August Bournonville, staged for American Midwest Ballet by former New York City Ballet principal dancer Nilas Martins. American Midwest Ballet is presenting the work in conjunction with Joslyn Art Museum in celebration of its European collection, she said.
"Bournonville was hugely influential," Overturff said. "He developed an aesthetic of ballet that was completely his own, one that emphasized natural grace, buoyant jumps, and light, exuberant footwork. It's challenging but rewarding to dance, and absolutely charming to watch."
Performances of Momentum will be April 1 at Joslyn Art Museum, and April 8 at the Iowa Western Arts Center.
Season tickets are available through September 1. Single tickets are also available here.
American Midwest Ballet is the region's professional dance company. Season Seven is presented with major support from the Iowa West Foundation, the Fred and Eve Simon Charitable Foundation, and the Richard Brooke Foundation, with additional support from Douglas County, the Nebraska Arts Council, and the Nebraska Cultural Endowment.
Save
Save
Save
Save
Save
Save
Save
Save
Save
Save
Save
Save
Save
Save
Save