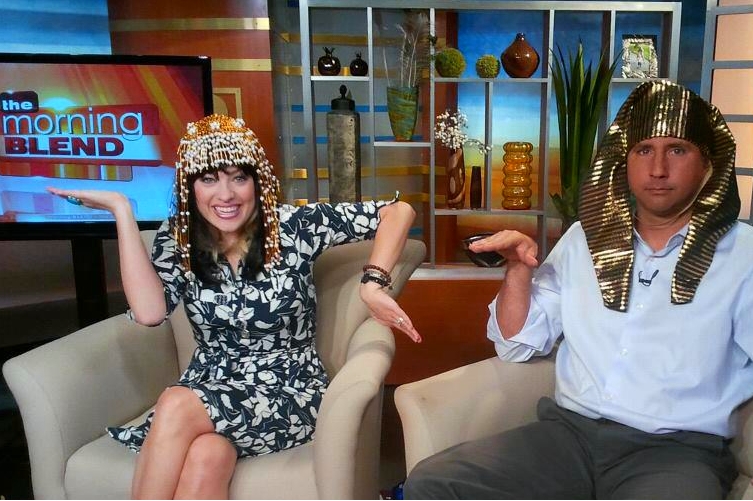 Artistic Director Erika Overturff visited CBS Omaha Channel 3 KMTV's Morning Blend on Wed., March 21 for a lively chat – and some dressing up – with co-hosts Mary Nelson and Mike DiGiacomo.
Donning wigs and headpieces, Mike and Mary discussed with Erika the inspiration for her original work Cleopatra which will be among the featured works in American Midwest Ballet's mixed repertory production Momentum at the Joslyn Art Museum. Momentum premiers in Omaha March 30 and 31 and on tour in Beatrice, NE on April 1.
View the full clip here.
Tickets are available online at Ticket Omaha or by contacting the box office at (402)345-0606 or toll-free at (866)434-8587.