OMAHA  — August 24, 2018 — As we celebrate the transformation of our organization from Ballet Nebraska to American Midwest Ballet, it is fascinating to see how the company has grown.
But do you remember how we got here?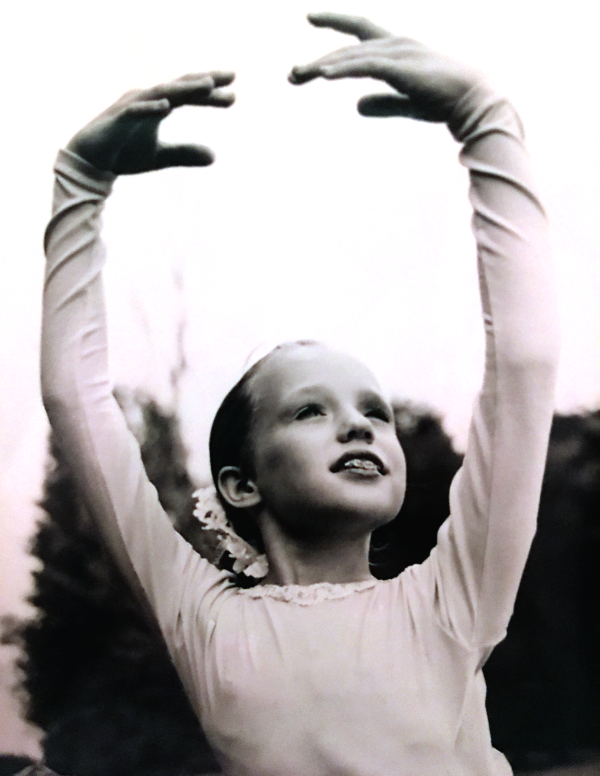 You might recall, nine years ago we nearly lost professional dance in our region.
"It is hard to imagine our community without ballet," says Erika Overturff, artistic director and CEO of American Midwest Ballet. "It is such a beautiful art form that uniquely captures the joy and struggle of the human experience."
Erika remembers when the ballet company that she and so many other professional dancers worked for announced it was closing,
"I was devastated," she recalls. "That could have been the end of a career that I'd worked for since I was just 6 years old."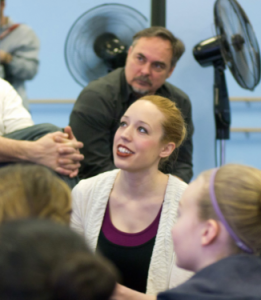 Even though she was scared, at the tender age of 27, Erika took matters into her own hands and started American Midwest Ballet in its first incarnation, Ballet Nebraska.
Nearly a decade later, the work is still often overwhelming. 
"In many ways, I put aspects of my personal life on hold to nurture our company –  my first baby," says Erika.
Erika's ballet family has grown from a tiny staff of one (just Erika!), to 27 professional dancers, expanding staff, and phenomenal supporters like you!
"The members of American Midwest Ballet are like my family," says Erika. "And our supporters are a part of our family, too!"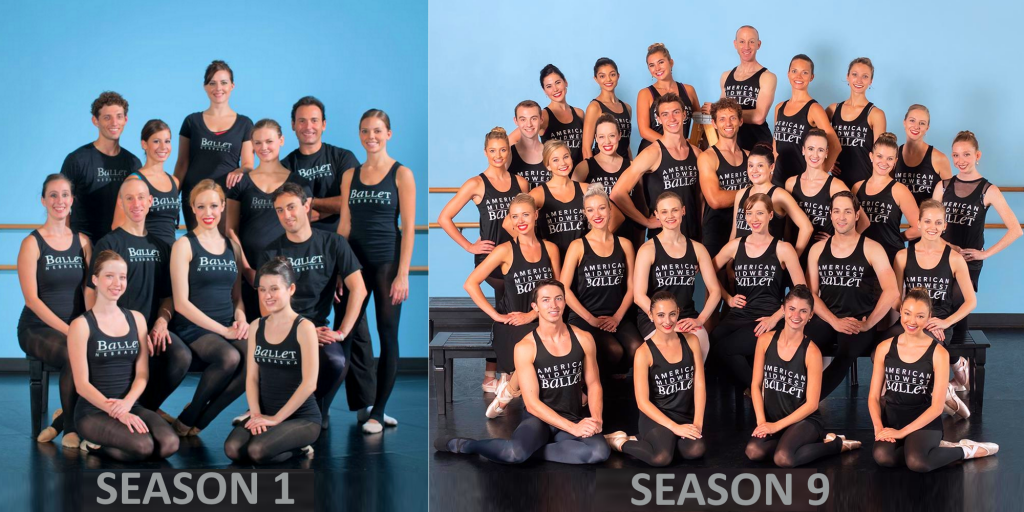 Let's keep our baby going strong! Support American Midwest Ballet today.
Season subscriptions are on sale through Sept. 1 for all Season 9 performances.
Single tickets are on sale at Ticket Omaha after Sept. 1.