OMAHA , November 8, 2015 — A beloved classic will get a fresh look this season, when American Midwest Ballet's The Nutcracker unveils new choreography and costumes for the ballet's iconic Waltz of the Flowers.
"Ask people to hum a tune from The Nutcracker, and you're likely to get a few bars of Waltz of the Flowers," said Erika Overturff, the company's founder and artistic director. "It is grand, sweeping music that's one of Peter Ilyich Tchaikovsky's most iconic compositions. My goal was to create a new scene that would be just as memorable as the music."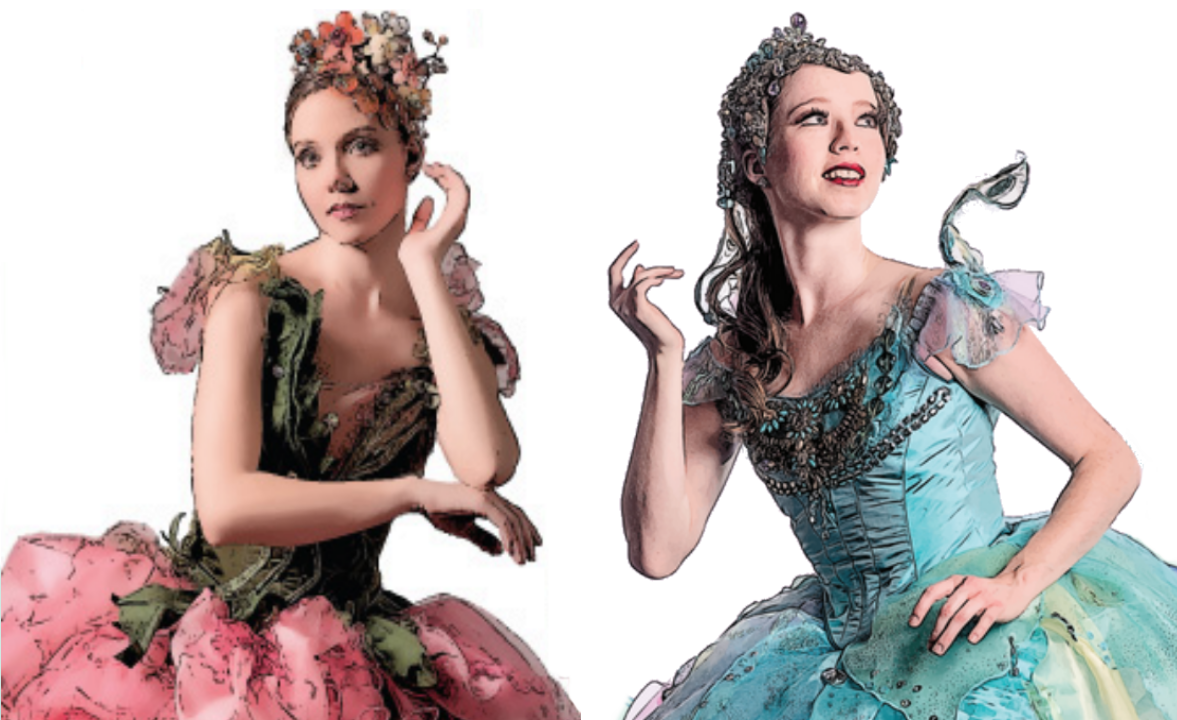 Overturff said that the new waltz will feature newly-designed, intricately crafted costumes that portray each dancer as a different individual flower. "It will look like a spectacular dancing garden, with dazzling colors and textures," she said. "I've also added a character called the Thistle, who partners the Dew Drop Fairy in a pas de deux [dance for a couple] and a collection of fanciful garden creatures including dragonflies, frogs, butterflies, snails, and a bee."
Beyond the new waltz scene, Overturff said, The Nutcracker will continue the traditional scenes and colorful characters that audiences appreciate: young Clara, whose dreams take her on a fantastic journey; her mysterious uncle Drosselmeyer; the menacing Rat Queen; the delicate Sugar Plum Fairy; and more. But, she said, there's always a hidden dimension beneath the surface.
"The secret of The Nutcracker is that it is never exactly the same ballet twice!" she said. "The better you think you know it, the more there is to discover. The dancers are always creating new ways to interact and portray their characters. It's a truly living art form, and that's what keeps it fresh." 
American Midwest Ballet will present a special pre-Thanksgiving showing of The Nutcracker on Sunday, November 22, at 2 pm at the Iowa Western Arts Center. Performances at Omaha's Orpheum Theater will be Saturday, December 5, at 2 and 7:30 pm, and Sunday, December 6, at 2 pm.
Tickets for The Nutcracker are on sale now.