OMAHA, October 18, 2015 — With American Midwest Ballet's season premiere successfully in the books and rehearsals for the holiday classic The Nutcracker already underway, Omaha's professional ballet company had plenty on its plate.  Rather than taking a breather however, the company dove right into appearances in productions with its fellow arts collaborators.
Company dancers Erin Alarcón and Matthew Carter took the stage at the Holland Center Friday, Oct. 16  as Omaha Performing Arts celebrated their tenth anniversary with the 'Celebrate 10' gala.  Accompanied onstage by the Omaha Symphony to the music of Tchaikovsky, Alarcón and Carter performed the black swan pas de deux from Marius Petipa's legendary ballet, Swan Lake.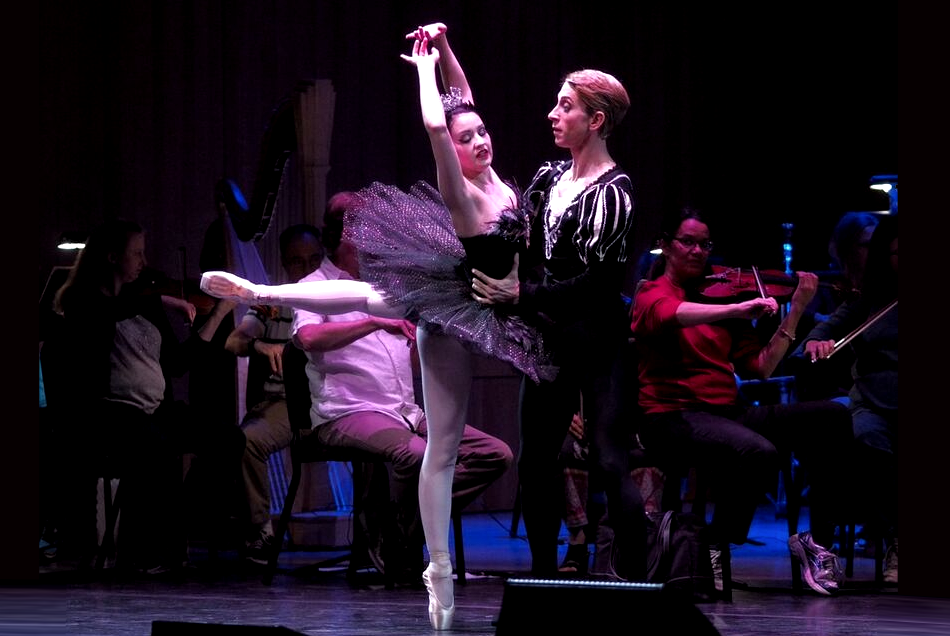 The gala featured Emmy and Tony Award-winning artist, Kristin Chenoweth, with additional performances from other arts organizations including Opera Omaha, Omaha Symphony and Salem Baptist Church among others.

American Midwest Ballet dancers also appeared in Opera Omaha's production of  The Barber of Seville at the Orpheum Theater on Oct. 14 and 18.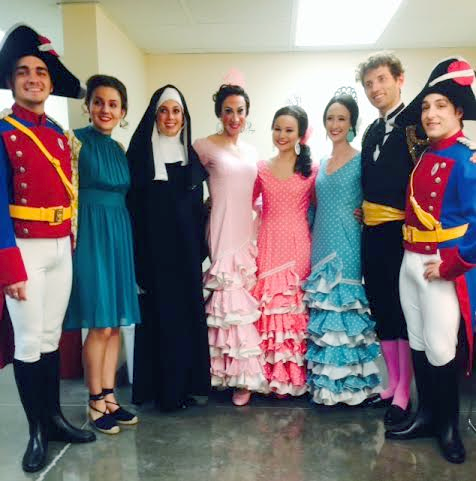 The season opener included dancers, Matthew Carter, Sasha York, Ryan Christopher, Jake Godek, Alexandra Hoffman, Kogan Murphy, Laura Skold and Hannah Birdwell.
"I enjoyed being able to collaborate with another arts organization," said dancer Alexandra Hoffman.  "After getting to know the supernumeraries, chorus and principals, I was blown away by all of the talent on stage."
Hannah Birdwell found her first stage experience with Opera Omaha to be enthusiastic and welcoming. "I can't believe the kinds of artists we get to work with," she said.
The experience was one that dancer Laura Skold greatly enjoyed. "It has been a very rewarding experience," she said. "I found new performing inspiration through the incredible talent at Opera Omaha. The Barber of Seville is a wonderful show and I am so happy to have been a part of it."