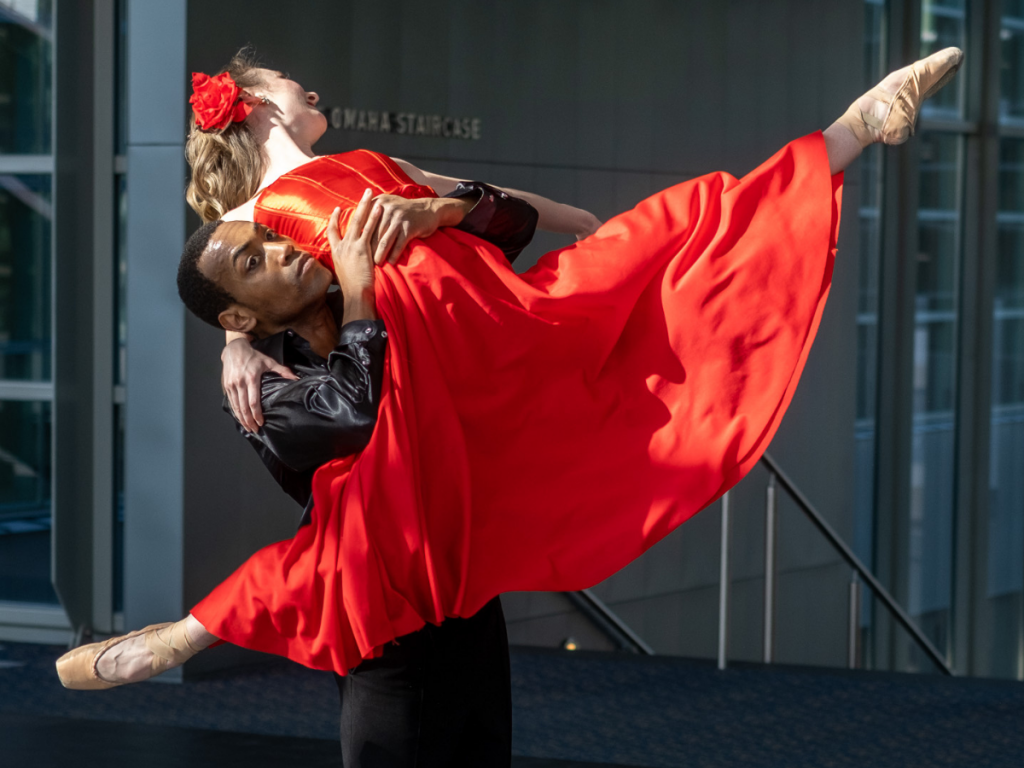 FIRE UP YOUR WEEK WITH RED CAPE TANGO
VIDEOS REVISIT COLLABORATION BETWEEN OMAHA SYMPHONY, AMB
Looking for a way to fire up your week? The Omaha Symphony has released two videos celebrating Red Cape Tango, its recent collaboration with American Midwest Ballet.
For its Masterworks Series concert March 11 and 12, the Symphony commissioned AMB artistic director Erika Overturff to create a duet to composer Michael Daugherty's Red Cape Tango.
"Right away I knew it was a great inspiration for a dance work," Erika said in an interview about the collaboration. "And when it's something I like, it's easy!" She choreographed the piece on dancers Alexandra Hoffman and Fredrick Davis.
To give the performance a dramatic setting, the Symphony filmed it in the sun-swept lobby of the Holland Performing Arts Center in Omaha. Later, during the Symphony's concert, the video played on a large screen above the musicians as they performed the piece.
The videos are available now for viewing on the Symphony's Symphony Anywhere platform (after free registration):
For more information about the Omaha Symphony,
please visit their website.
BEHIND THE SCENES OF RED CAPE TANGO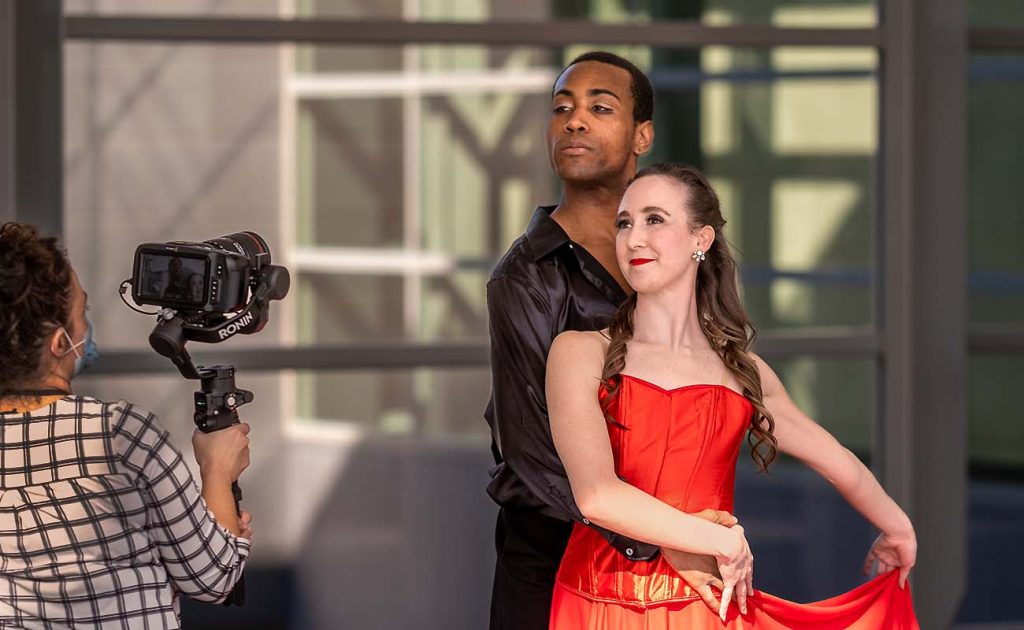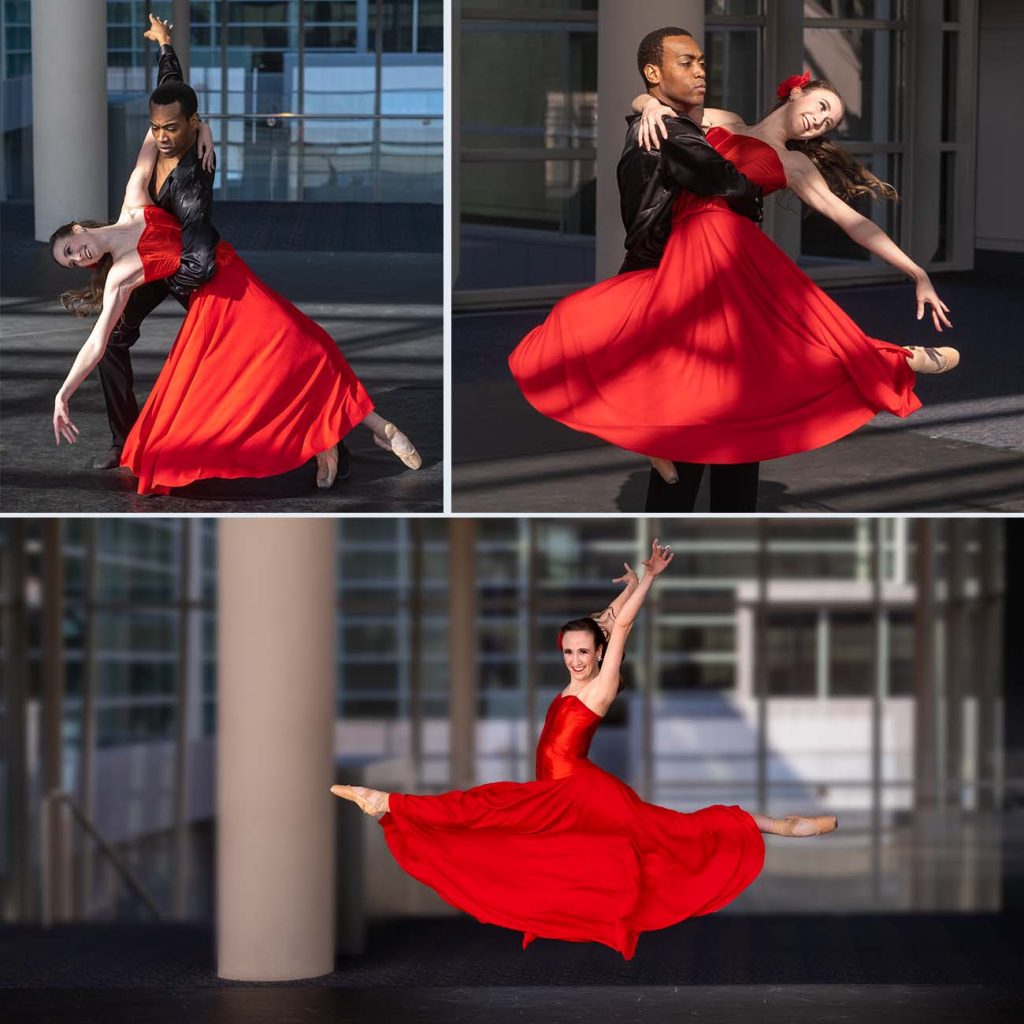 ---