Matthew Lovegood: "I will never forget the first time I saw everything come together on stage…"
Welcome to the latest in our new series of videos! To help celebrate our next decade of dance, we've asked American Midwest Ballet dancers to share some of their favorite memories from the company's first ten seasons.
A collaboration with Joslyn Art Museum – and with a longtime friend and colleague – made a memorable experience for Matthew Lovegood, AMB's ballet master.
"I had the pleasure of choreographing Poseidon, a ballet with themes surrounding the art and artifacts on view at the Joslyn on the same topic," Matthew recalls. " A regional artist created an incredible flowing backdrop for the piece. The music, dancing, characters, and costumes all came together in a very moving way."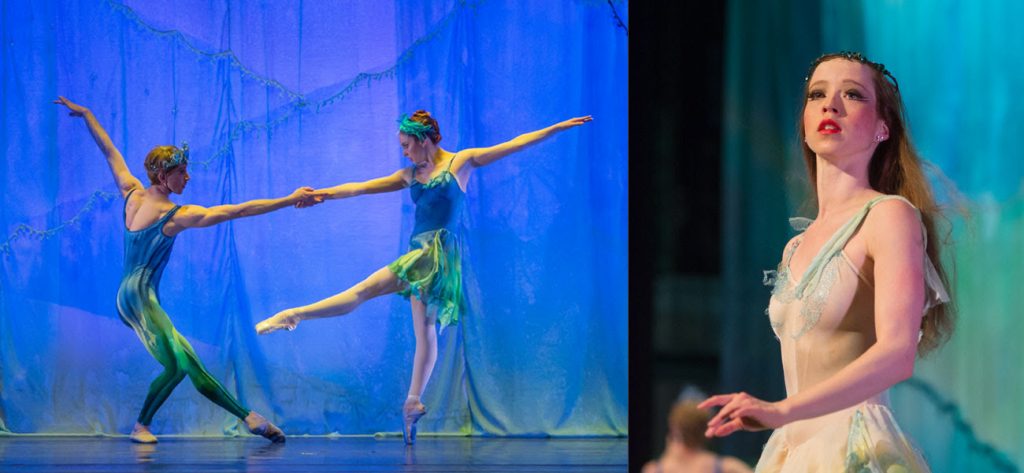 Adding to the experience, Matthew danced the leading role of Poseidon, partnering AMB colleague Kelsey Schwenker – whom he describes as "a remarkable dancer" – in the role of Poseidon's wife, Amphitrite.
"I will never forget the first time I saw everything come together on stage for a dress rehearsal," says Matthew. "It was so beautiful!"