As part of a season-long collaboration with Opera Omaha, American Midwest Ballet's Erika Overturff and Sasha York performed in Opera Omaha's season premiere of the Giuseppe Verdi classic  La Traviata.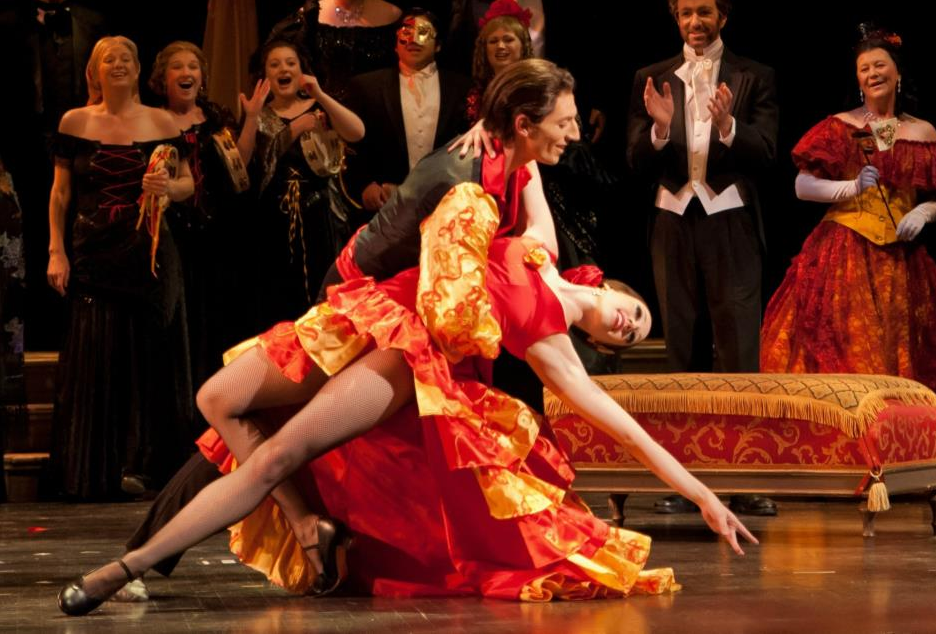 La Traviata ushers in the return of  "big opera" as Opera Omaha celebrates its spectacular 55th season in 2012-13. The opera and the ballet will also work together in Opera Omaha's upcoming Magic Flute and Bluebeard's Castle.
In addition to performing as the Spanish dancers during act two's Parisian soiree in La Traviata, both Overturff and York were busy rehearsing for American Midwest Ballet's own season premiere of Momentum as well as the upcoming Nov./Dec. productions of  The Nutcracker in Omaha, Council Bluffs and Spirit Lake, Iowa.