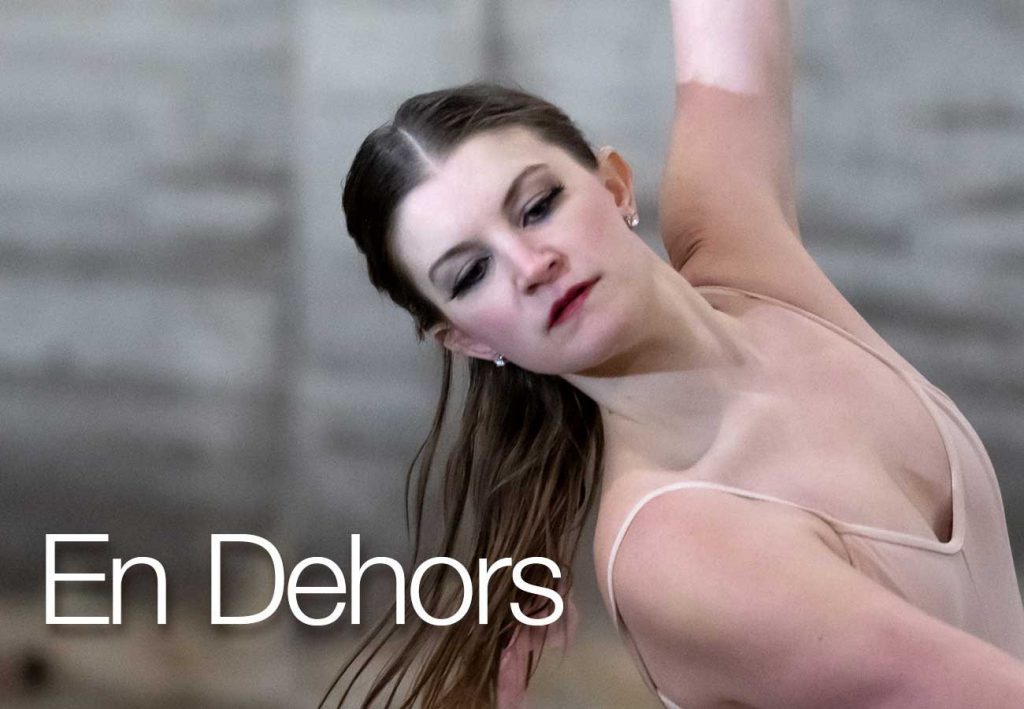 REBECCA BRENNER'S EN DEHORS PREMIERES THIS FRIDAY!
One key to success in choreography is choosing exactly the right music. Rebecca Brenner, choreographer and performer of this week's Going Solo premiere, had an advantage: Paul Vera, a composer and digital music artist based in Austin, Texas, is her cousin. When she asked him if he could edit a piece of music from one of his albums for her, he replied: "Actually, why don't I make something brand-new?"
The new music meshed perfectly with Rebecca's intentions. "I'm really inspired by the way that he used the piano and the strings to come together," she says. "So with my choreography, I like to play with the hard and the soft, and taking your time and then being sharp."
The music also had a say in Rebecca's unconventional choice of a performance space. "It felt only natural, with the vibe I was getting from the music, that we shoot in our company warehouse," she said. "It's a little edgy and rugged… but I wanted to feel that my costume had some beauty in it, and the movement kind of travels through both of those ideas."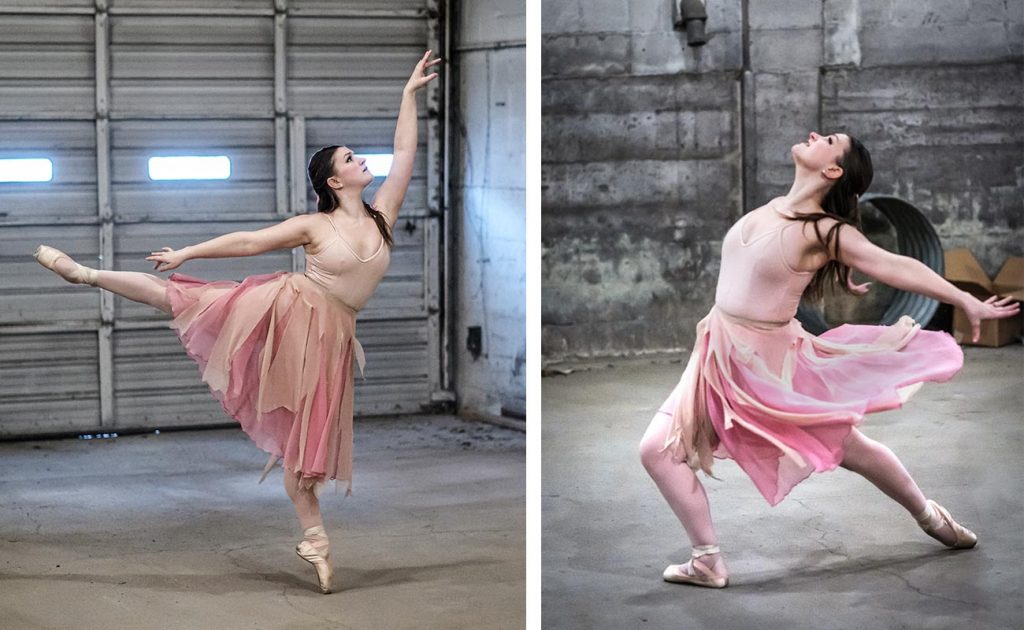 ---
Join the virtual premiere by watching the film any time beginning at 7 pm CST Friday, February 26th, on our Facebook and YouTube channels.