OMAHA — Sept. 3, 2011 — Kelsey Schwenker is one of the original members of Ballet Nebraska [ed. now American Midwest Ballet], moving to Omaha in 2010 to dance as an apprentice at the newly formed ballet company. Kelsey received her training in classical ballet at Ballet Nouveau Colorado, where she danced for five years with their student company under the direction of Julia Wilkinson Manley. Kelsey  has attended summer intensives with Kansas City Ballet, Burklyn Ballet Theatre, Boulder Jazz Dance Workshop and Paul Taylor Dance Company.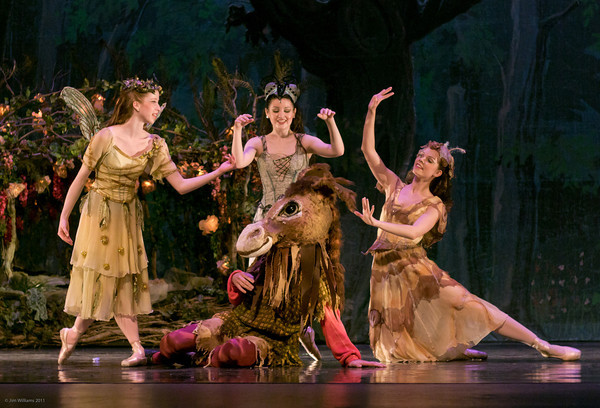 Kelsey received her Bachelor of Fine Arts in ballet performance  from the University of Oklahoma where she graduated summa cum laude —-  proving what we already know – Kelsey is both talented and smart!
In Oklahoma, Kelsey trained with Mary Margaret Holt, Donn Edwards, Steve Brule and Jeremy Lindberg. While there, she performed in notable works including Rodeo, Divertimento No. 5, The Firebird, Afternoon of a Faun and Les Biches. In her years at American Midwest Ballet, Kelsey has proven to be a key member of the company, regularly dancing soloist and featured roles.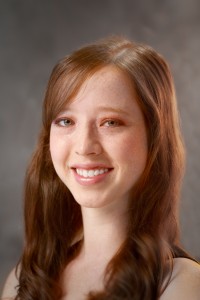 What do you like to do for fun?
When I'm not dancing, I like to relax by reading, swimming, listening to all kinds of music and catching up with friends from all walks of my life.
What would you list as your favorite role(s), and why?
One of my favorite ballets was Agnes de Mille's Rodeo, because of the stylistic movement, characters, and the experience I had working with Paul Sutherland, who set it on Oklahoma Festival Ballet.
Have you ever had an injury? How did you deal with it?
Other than a small hip flexor tweak and some slight knee pain now and then, I have never been seriously injured and hope to keep it that way! *knock on wood*
Tell us about some interesting places you've been.
When I was in third grade my sister was studying abroad in Spain and we were fortunate enough to visit her for spring break! It was also Holy Week, the week that leads up to Easter Sunday. They had beautiful, elaborate parades through the city that we watched from a rooftop. Amazing cultural experience for an eight year old, wouldn't you say?
Do you have a favorite food?
My favorite food, since childhood, has been broccoli! Most people find it odd, but I like being quirky. It makes life a lot more interesting.  I'm also a bit of a pasta-holic. I also love chocolate and twizzlers…and being from the higher altitude of Colorado, I constantly have my nalgene full of water with me.
What part of the ballet season do you always look forward to the most?
The ballets, meeting and working with my fellow dancers everyday and the opportunities to work with new choreographers throughout the year —  I am always excited for it all!