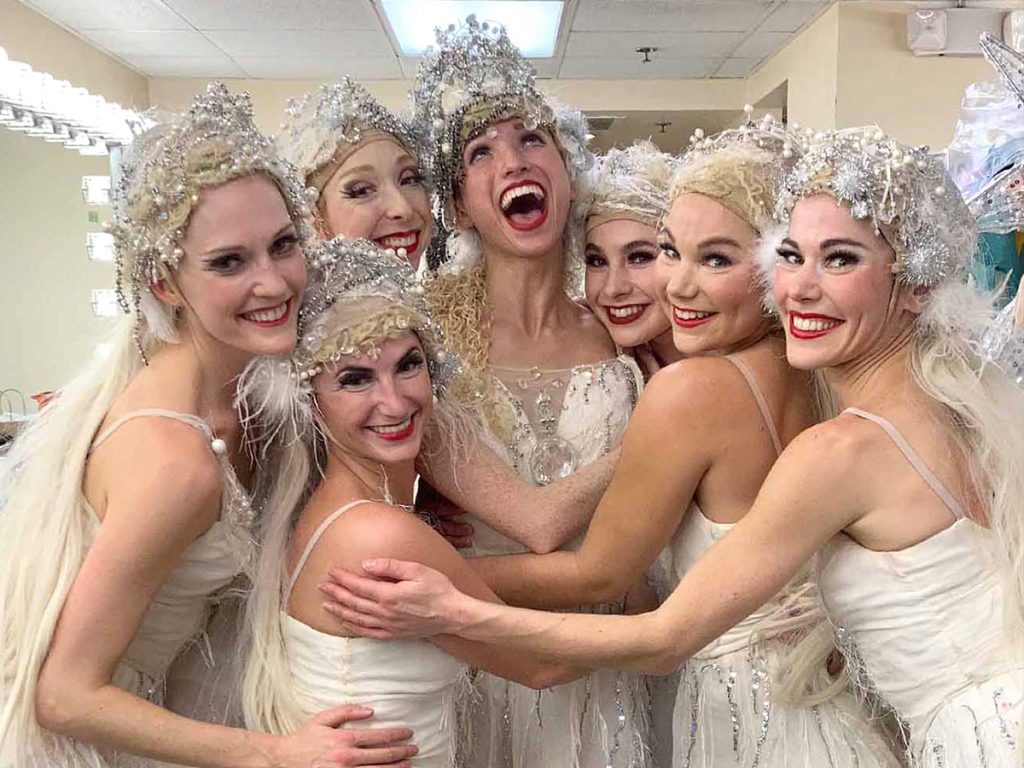 ---
"IT WAS A MOMENT OF JOY I WILL ALWAYS REMEMBER…"
American Midwest Ballet's just-completed production of The Nutcracker was a success by any measure. But it was especially meaningful for our dancers, who had been looking forward to their return to the stage ever since the pandemic shut down performances after the 2019 Nutcracker.
"A moment I will never forget from this Nutcracker season was during bows after our first performance," Nora Carr recalled. "I felt such a sense of accomplishment and pride having just danced in front of a live audience. The audience gave us a standing ovation and I felt tears well up in my eyes. It was a moment of joy I will always remember."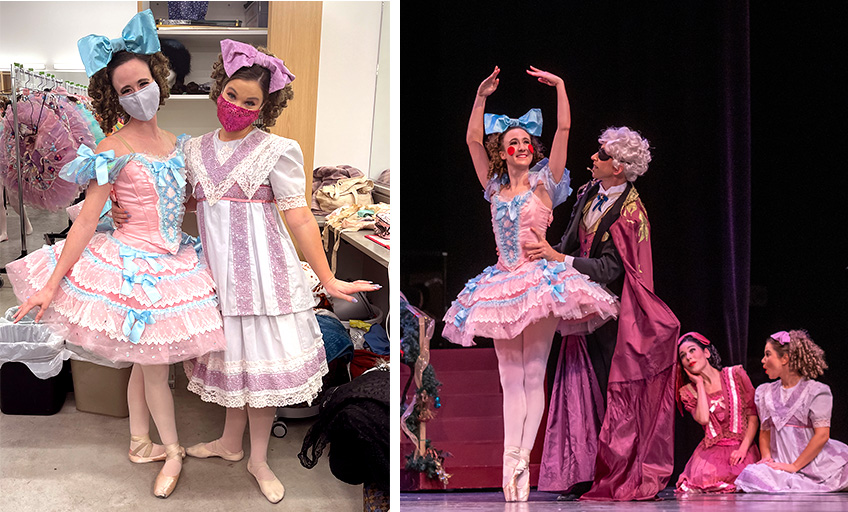 ---
That first standing ovation had the same effect on Kogan Murphy. "My eyes instantly welled up and it hit me just then how much I had missed the feeling of live theater and performing for people," she said. "It was an incredible Nutcracker season and I am grateful we are back!"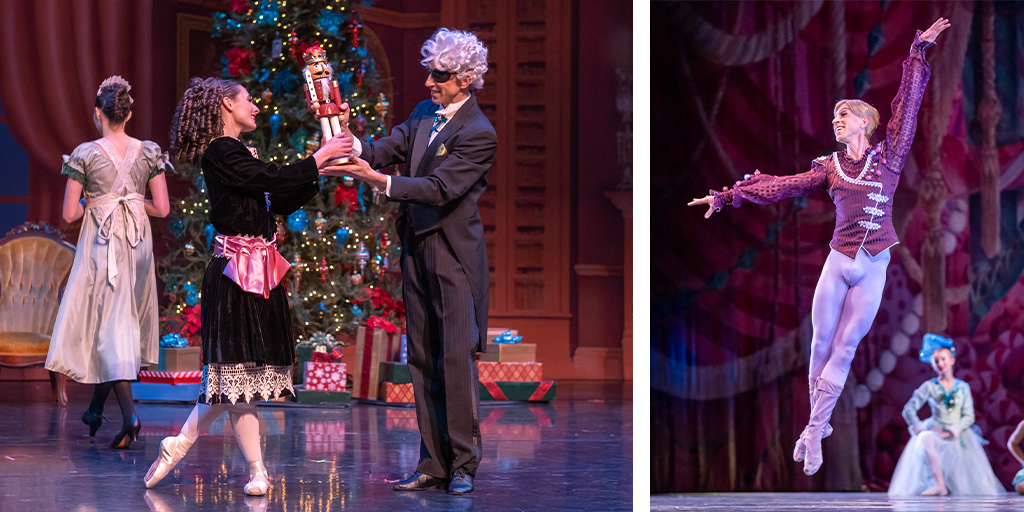 ---
"My favorite thing about performing The Nutcracker this year," said dancer and ballet master Matthew Lovegood, "was hearing the backstage announcement, 'Places. Places, please for the top of The Nutcracker.'
"It had been a long time since we performed on the main stage in front of a live audience, and there were times over the past two years that I wasn't sure we could get back to performing… But it happened, and hearing that call in the dressing room sent a surge of excitement, pride, and relief through my soul!"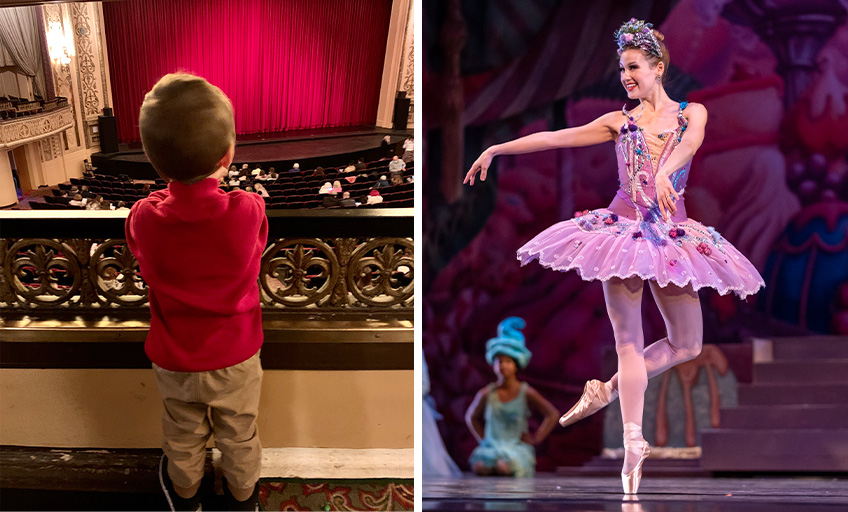 ---
As Erin Alarcón was getting ready to go onstage at the Orpheum, her husband snapped a photo of their young son waiting for the performance to begin and texted it to her. "My favorite moment was receiving this picture down in the dressing rooms," she said. "We're passing on the love of ballet to a new generation!"
HELP KEEP THE MAGIC GOING
As you've seen, The Nutcracker is a magical experience for our performers as well as for the more than 6,000 audience members who attended public performances this year. You can be part of that experience by joining the Nutcracker Challenge – our light-hearted take on the tradition of end-of-year charitable giving.
Just decide which iconic Nutcracker character is your favorite – sweet yet spunky Clara, or the fearless and feisty Rat Queen. Cast your vote by making a gift (any size counts!) Get in on the fun and vote now!
---


---
More great ballet is just around the corner. Join us for Momentum and Swing, Swing, Swing This Spring!
AMB follows CDC guidance re COVID-19. For the safety of our guests, masks are required at AMB events.