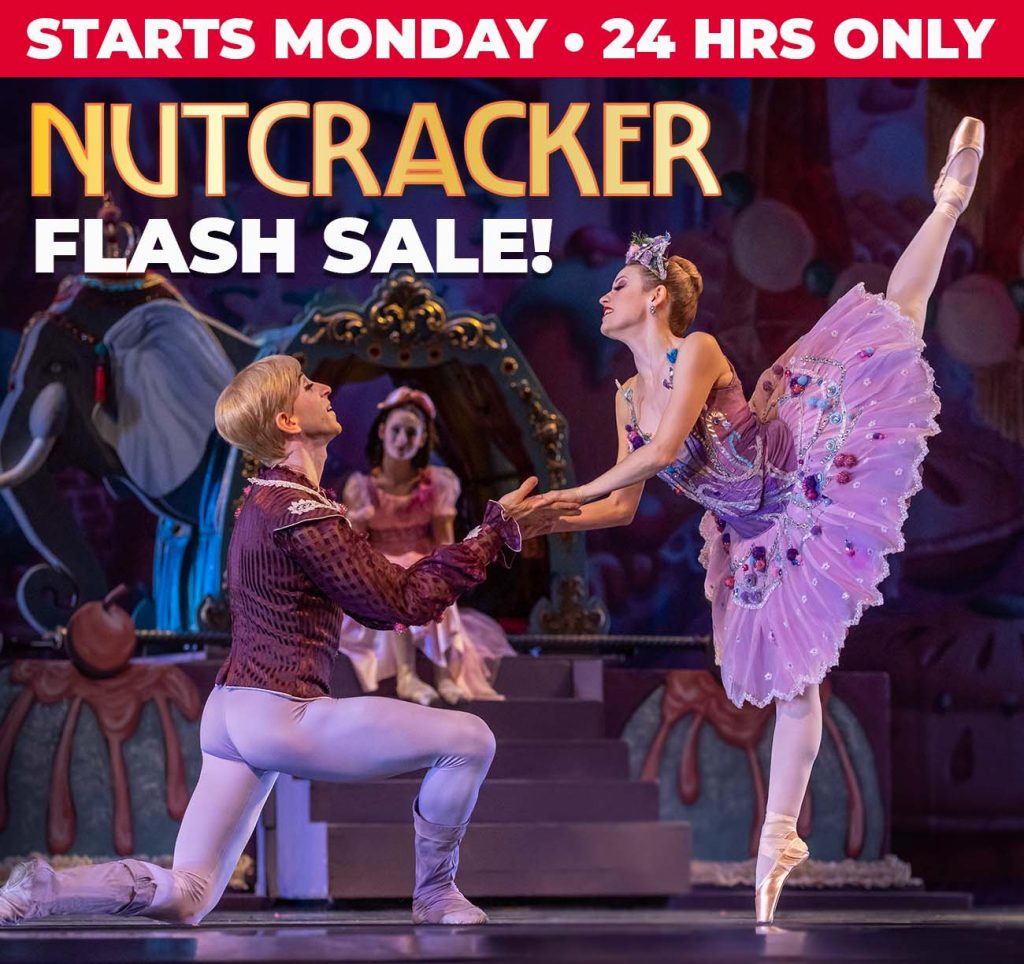 FLASH SALE! SAVE 40%* ON NUTCRACKER TICKETS
On Monday, August 15 – for 24 hours only – you can save 40% on American Midwest Ballet's spectacular production of the world's favorite holiday ballet: The Nutcracker!
Your 40% discount is valid for any of these performances:
Hoff Family Arts & Culture Center, Council Bluffs:
Saturday, November 19 – 2 & 7:30 pm
Orpheum Theater, Omaha:
Saturday, December 3 – 2 & 7:30 pm
Sunday, December 4 – 2 pm
To receive your 40% discount, enter the code FLASH24 when you order online at the Hoff Center or Orpheum box office.
(This promotion is being offered before individual tickets are available. To view the available seats at Ticket Omaha, you must enter the promo code first after selecting your performance.)
ORPHEUM TICKETING TIP: Enter your FLASH24 promo code before selecting your seats. If you see a message saying "Tickets currently unavailable", you can disregard it; seat selection will become available as soon as you enter your code.
With its visual splendor, dazzling spectacle, charming story, and brilliant classical dancing, it's no wonder American Midwest Ballet's The Nutcracker is a family tradition! Fresh, lively, and thoroughly entertaining, it highlights the versatility of our international cast of professional artists, in a lavish production featuring spectacular scenic design and more than 250 beautiful costumes.
So get ready to experience all the magic of The Nutcracker, and save 40% when you use the code FLASH24. But remember, this sale is for 24 hours only, beginning at 12 am Monday, August 15!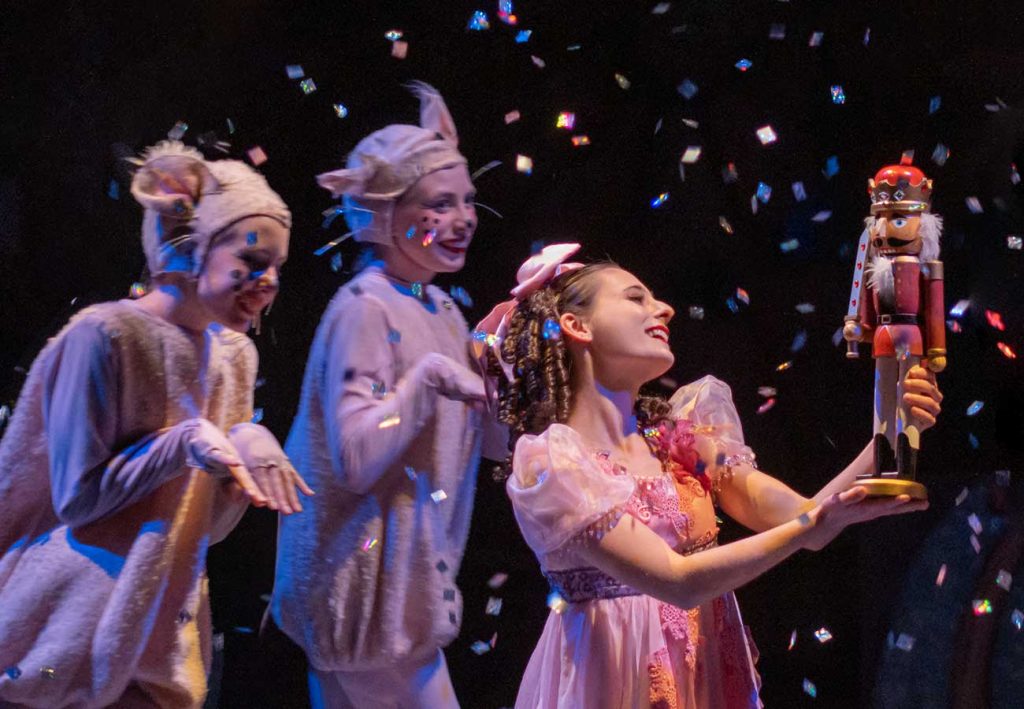 *TERMS & CONDITIONS: Offer valid only while supplies last. Save 40% off regular price of price level 1 & price level 2 tickets only. Limit 6 discounted tickets per household. May not be combined with any offers. You must place your order between 12:00 am and 11:59 pm on Monday, August 15, 2022.