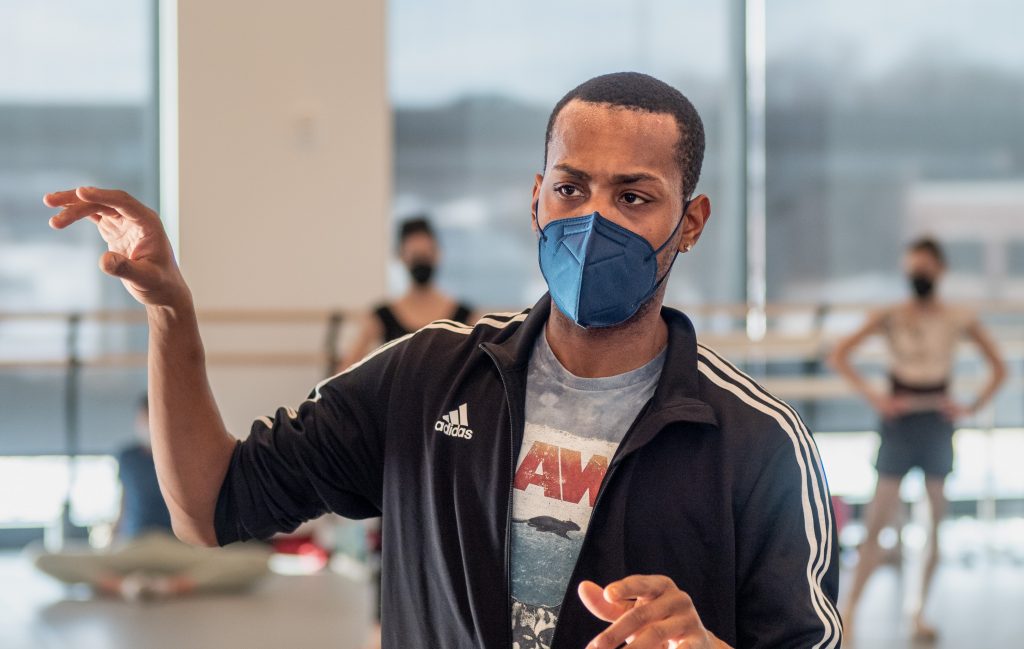 MOMENTUM: FAMILIAR MUSIC EVOKES A NEW VISION
It was the depths of the pandemic, and Fredrick Davis was at home watching a movie when he heard familiar music in the soundtrack: Piotr Tchaikovsky's 1880 work The Year 1812 Solemn Overture, op. 49, better known to audiences throughout the world as the 1812 Overture. In that moment, he saw the Overture – one of the best-known pieces ever composed – in a new way.
"I heard the music, and I could see bodies moving, dancing to the music," he said.
That moment of vision became inspiration for Fredrick's new ballet, which will premiere February 26 and 27 as part of AMB's Momentum at the Hoff Family Arts & Culture Center.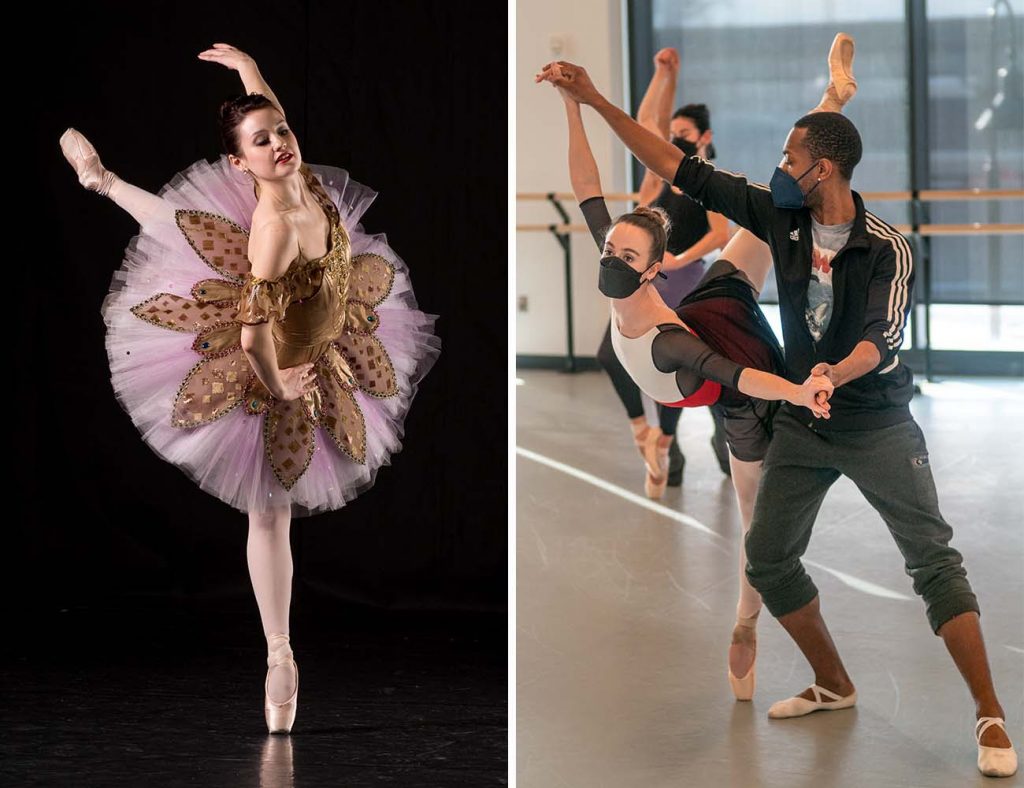 ---
When Tchaikovsky composed specifically for dance – such as his famous scores for Swan Lake and The Nutcracker – he worked closely with choreographers to make sure the music fit their needs. But the 1812 Overture was not composed for dance – so Fredrick has had to find his own way with it, and credits his fellow AMB dancers for helping make that process work:
"The dancers here are wonderful to work with – the technique is great, the artistry is great. They're a company of unison; they work together. So anything I put on them – it's going to work. It works in its own way: the movement, the choreography, and the dancers. They give it the value and commitment to making the steps work that makes the choreography really thrive."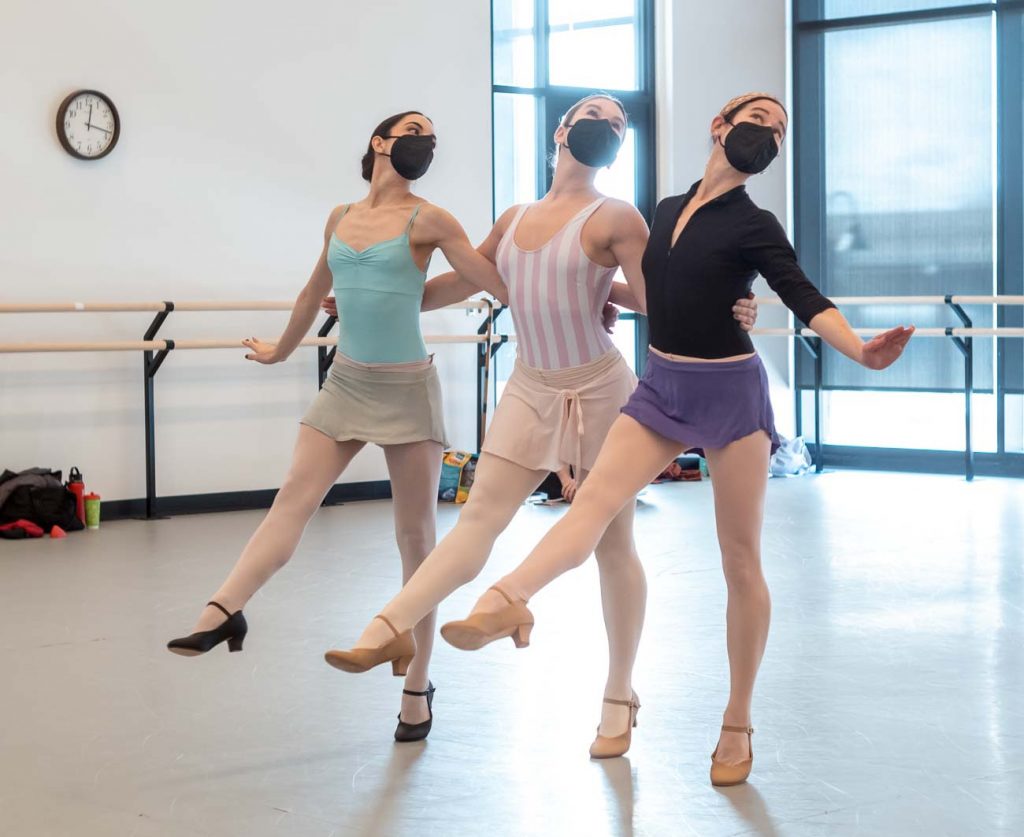 ---
A SPARKLING BLEND WITH SOMETHING FOR EVERYONE
Fredrick Davis' new ballet is in the pure classical tradition, said artistic director and CEO Erika Overturff, while her own new work, The Bee's Knees, draws on popular dance and music for inspiration. Live performances of some of the most innovative works created for the Going Solo film series round out the Momentum program, she said: "There's something in this performance to intrigue everyone."
---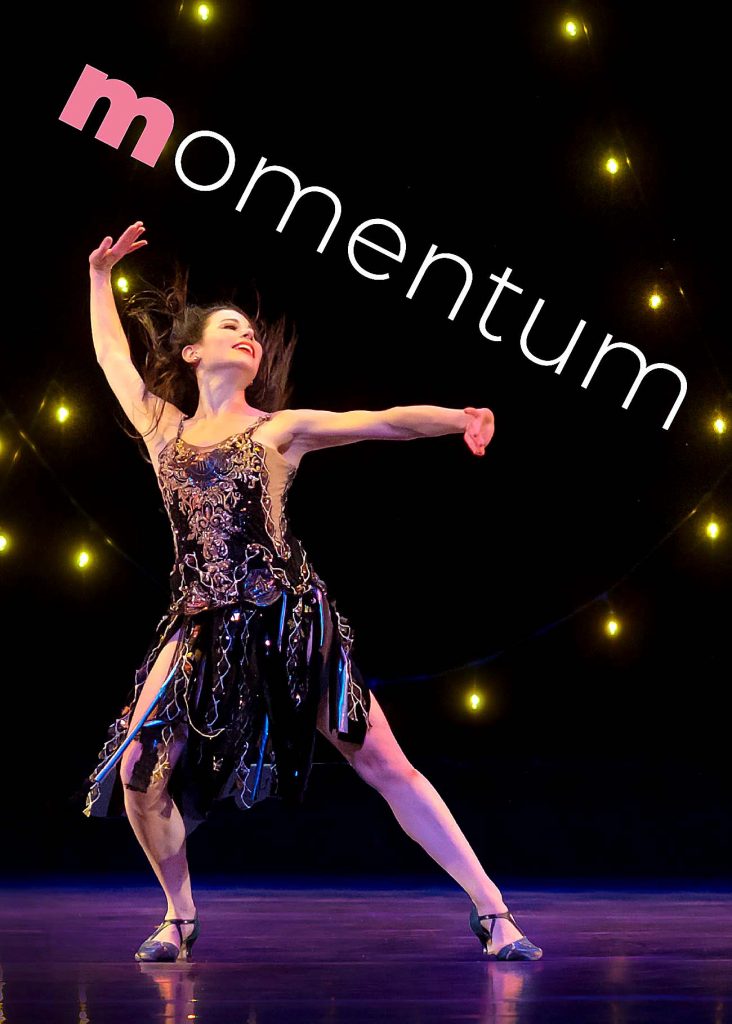 MOMENTUM
Hoff Family Arts & Culture Center, Council Bluffs
February 26 – 7:30 pm
February 27 – 2 pm
Our award-winning mixed repertory program features an eclectic mix of ballets that showcase the exciting range of dance as an expressive art form. This season's highlights: Erika Overturff's The Bee's Knees, a ballet for the full AMB company capturing the carefree spirit of the Roaring '20s and set to 1920s-inspired music; the premiere of a new pure classical ballet by AMB's newest company member, Fredrick Davis, set to the music of Tchaikovsky; and live performances of some of the most memorable works created for the Going Solo film series, including Ray Mercer's eerie and evocative Ghost Light… Ann Reinking and Dylis Croman's staging of Bob Fosse's electrifying Trumpet Solo from 'Sing, Sing, Sing' … and more!
AMB follows CDC guidance re COVID-19. For the safety of our guests, masks are required at AMB events.
---