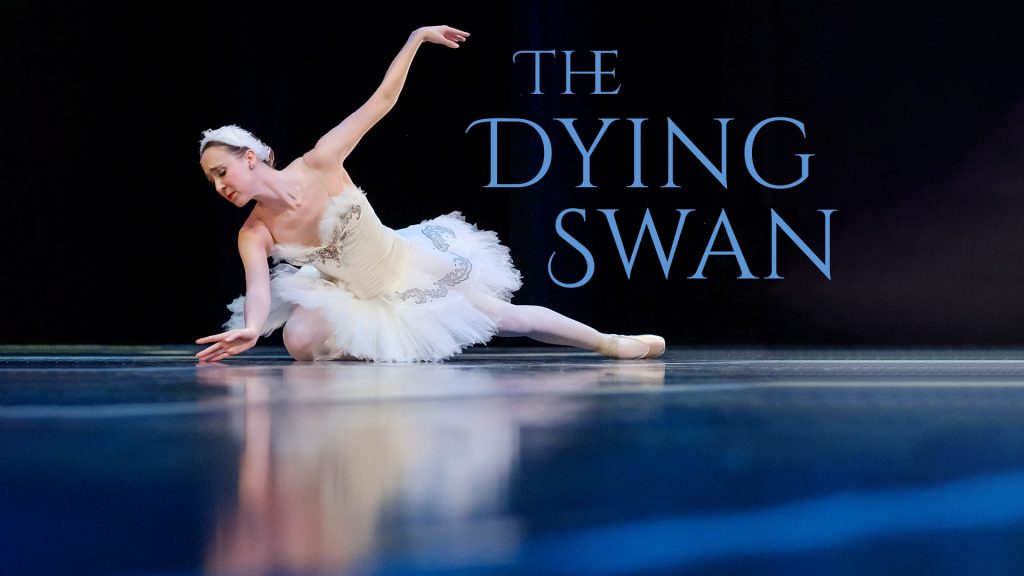 A Classic Collaboration
On January 29, 2021, American Midwest Ballet presents a very special Going Solo premiere: The Dying Swan, performed by AMB company artist Alexandra Hoffman in collaboration with the Omaha Symphony, featuring principal cellist Paul Ledwon.
Created in 1905 through a memorable partnership between classical innovator Michel Fokine and iconic ballerina Anna Pavlova, the solo is a masterful blend of technique and expression.
With staging by Matthew Lovegood, Alexandra dances the expressive four-minute work to Saint-Saëns' poignant score, performed especially for this virtual collaboration. Lance Glenn's insightful film literally puts viewers onstage with Alexandra as she experiences the emotions of performing this pivotal work.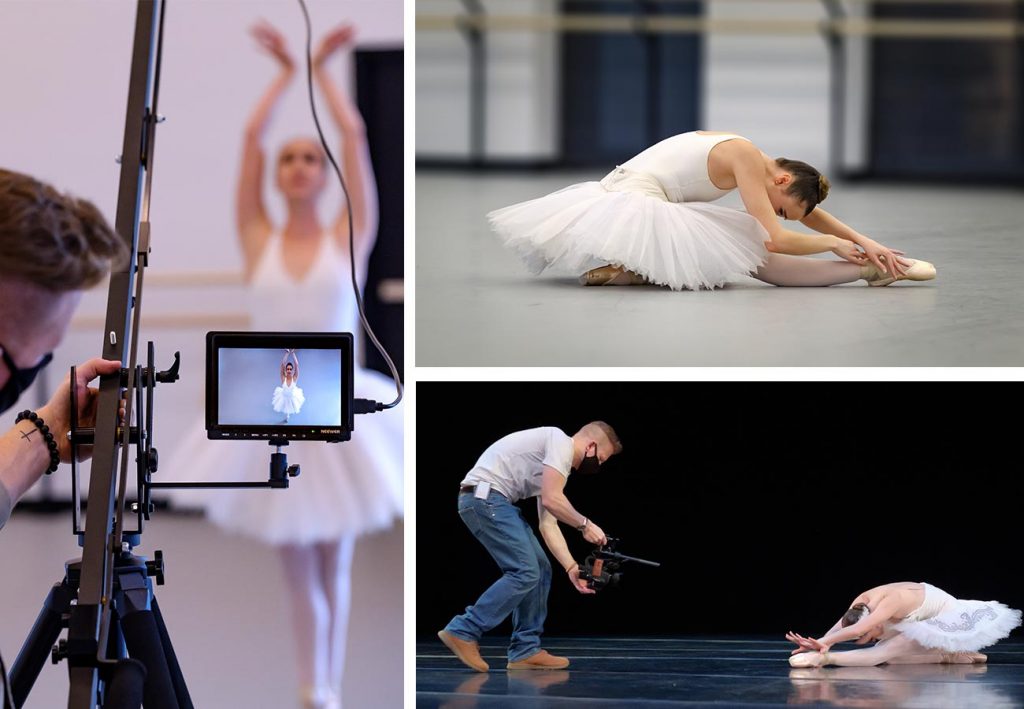 According to a Wikipedia article, Pavlova asked Fokine to create a short solo for her to perform at a gala performance organized by artists of the Imperial Mariinski Opera. It was she who suggested the theme, inspired by swans she had seen in public parks and by her reading of a poem by Tennyson titled "The Dying Swan." Fokine suggested that she perform the piece to the cello solo Le Cygne from Camille Saint-Saëns' 1886 composition Le carnaval des animaux (The Carnival of the Animals), which Fokine had been playing at home with a friend.
(A sidelight to the story is that Le Cygne was the only section of The Carnival of the Animals that Saint-Saëns would allow to be performed in public during his lifetime, because he was afraid that the generally light-hearted score would hinder his reputation as a "serious" composer. The full composition was heard only in private concerts until after Saint-Saëns' death in 1921.)
Fokine said in a 1931 interview that the piece had come together quickly, with himself and Pavlova working together:
It was almost an improvisation. I danced in front of her, she directly behind me. Then she danced and I walked alongside her, curving her arms and correcting details of poses.
Pavlova became the first ballerina to form her own company and toured for 20 years, traveling (as Agnes de Mille wrote) "everywhere in the world that travel was possible." The Dying Swan became her signature role, one she performed more than 4,000 times. It is said that at her own death in 1931, her last words were: "Prepare my swan costume."
The work also is a personal milestone for both of the featured performers.
In the interview section of the film, cellist Ledwon recalls learning Le Cygne with his first cello teacher, who told him: "This one is an important one to learn, because someday you'll be playing this with an orchestra."
And dancer Alexandra recalls: "When I was a very young dance student, I was at a very recreational dance studio… one day my mom took me to go look at this ballet school, and they did this little in-studio performance, and one of the oldest dancers… actually performed this variation. Me watching that sold me to become more of a ballet dancer and be more ballet-focused – so this is a very special variation to me."