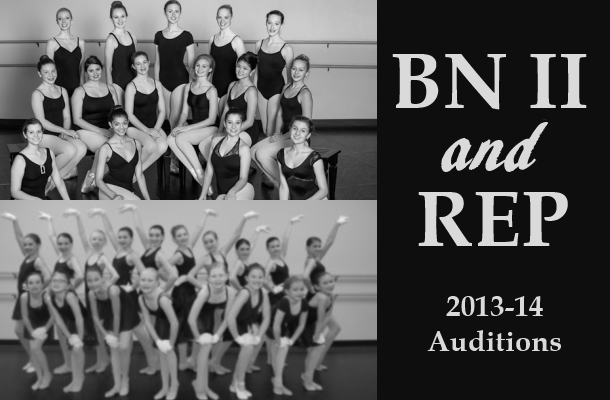 American Midwest Ballet announces  2013-14 auditions for its pre-professional company, American Midwest Ballet II, as well as the ballet company's youth Repertory Ensemble groups.
American Midwest Ballet II (BN II) serves as an introduction to professional company life for pre-professional ballet students. Students who meet the required ongoing ballet training requirements at any area dance schools are welcome to audition. Selected students train weekly with the artistic director and take one class per week with the company.
Repertory Ensemble is a collaboration with Motion41 Dance, which also serves as American Midwest Ballet's  rehearsal studios. Ensemble groups meet weekly, rehearsing a variety of dance styles for performance opportunities throughout the year. Students from all dance studios are welcome to audition.
Both groups are also encouraged to audition for student roles in American Midwest Ballet productions which are open to the entire community.
Auditions have concluded for 2013-14 season.
See more Youth Audition opportunities.