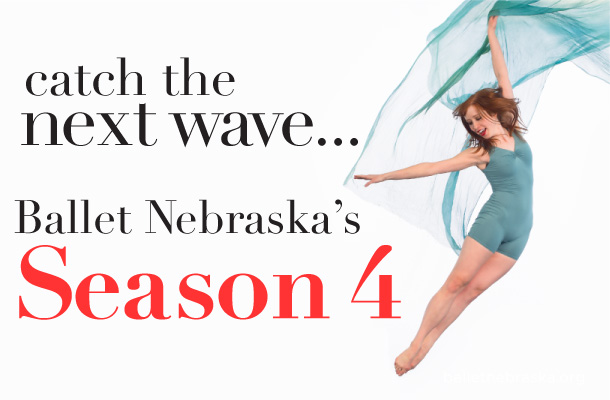 American Midwest Ballet returns this season for our fourth year of exhilarating professional dance!
Mainstage tickets are on sale  for an all-new Momentum program, featuring Erika Overturff's lively new ballet, Party Animals. This award-winning, mixed-repertory program  featuring several shorter ballets opens May 2 at Witherspoon Hall at Joslyn Art Museum, with an additional performance May 4 at Arts Center at Iowa Western.

Tickets for the informal, intimate and innovate Encore Series are also on sale, which includes New Works and Duets.
Earlier works this season included Winthrop Corey's enchanting Snow White,  and a four-show run of the holiday classic, The Nutcracker.
If it's energy, artistry and excitement you crave, plunge into American Midwest Ballet's Season 4!

Snow White
Rose Theater
Sat, September 28, at 7:30 pm
Sun, September 29, at 2 pm
The Nutcracker
Arts Center at IWCC
Sat., November 23, at 7:30 pm
Orpheum Theater
Slosburg Hall
Sat., December 7, at 2 pm & 7:30 pm
Sun., December 8, at 2 pm
Momentum, featuring Party Animals
Joslyn Art Museum
Witherspoon Hall
Fri., May 2, at 8 pm
Arts Center at IWCC
Sun., May 4, at 2 pm
Check out the Encore Series, new for Season Four!