OMAHA – Mar. 12, 2015 — Master répétiteur and teacher Paul Boos worked closely with American Midwest Ballet company dancers this season staging Valse-Fantaisie, a work choreographed by twentieth-century master, George Balanchine. Set to the music of Mikhail Glinka, Russia's first national composer, Valse-Fantaisie features beautiful ballerinas attended by a male dancer, moving together in a whirl of perpetual motion.
See American Midwest Ballet dancers and Paul Boos discuss Valse Fantaisie
First performed by American Midwest Ballet on tour this past January at Ballet Vero Beach in Florida, the company brings Valse-Fantaisie to life yet again in its fifth anniversary production of MOMENTUM: INTERNATIONAL MASTERS at Omaha's Joslyn Art Museum on May 1 and at Arts Center in Council Bluffs on May 3.
We asked Mr. Boos to share some of his thoughts about working with the legendary George Balanchine, the dancers at American Midwest Ballet, and his own growth as an artist over the years.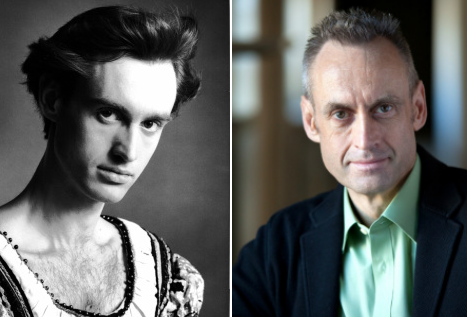 How was it for you as a young man from South Dakota to find yourself dancing at the famed New York City Ballet for a legend such as George Balanchine? Balanchine was a wise and spiritual man. He treated all of his dancers as family, even though he focused his attention on the feminine element of the company. In addition to dancing, he calmly taught us manners and gratitude. He was an elegant man but not a snob. All of his dancers were selflessly devoted to his mission.
Can you tell us about Mr. Balanchine's Valse-Fantaisie?
Valse-Fantaisie is George Balanchine's second visualization of Mikhail Glinka's lush score. This small jewel of a ballet expresses a joyful exuberance and playful musicality. Balanchine choreographed this for Mimi Paul, one of his favorite ballerinas, and her partner John Clifford.
How did working with George Balanchine influence you? George Balanchine was my greatest influence. He taught me that art is our life source. Jerome Robbins was equally important for his daily challenges. Working with Robbins was like a fencing match;  you never knew quite what to expect.
What have you learned throughout your dance career? Patience is something I've learned. The beauty of the art of ballet is its impermanence. Taking a step backward first is sometimes necessary. The best advice I received was to learn to look through others' eyes.
How was your experience working with the dancers at Ballet Nebraska? American Midwest Ballet is a young and promising group of dancers who threw themselves into the challenges wholeheartedly. They have a bright future.
Who inspires you today? The dancers I work with inspire me. Their desire to be the best they can be and their love of inspired movement make my work a privilege.
What are some of the challenges in staging Balanchine's work and maintaining the integrity of his original vision? This is my nemesis question. Living up to the standards I worked under at Lincoln Center gives me nightmares at times. Details are important, but it's the big picture that I try my best to accomplish. Balanchine's work is iconic and instantly recognizable for its musicality and intelligence. As long as the audience walks away knowing more about both dance and music, I feel successful.
It is interesting you do not consider yourself a choreographer.
No, I don't consider myself a choreographer. I teach the steps Balanchine created.
What is one thing about you that would surprise people to know? You would be surprised how clumsy I am —  especially with public speaking and writing.
What advice would you share with young dancers starting their careers? Ballet is not for sissies! But if you do succeed at this art form, you will find that dancers are the only people who can have their cake and eat it too.
.
.
Born in Sioux Falls, SD, Paul Boos relocated himself to New York at age 15 to study dance on full scholarship at the Harkness House.  He later studied on scholarship at the American Ballet Theater's school and New York City Ballet's School of American Ballet (SAB).  It was at SAB, while working extensively with both George Balanchine and Jerome Robbins that Mr. Boos developed an intimate understanding of the connection between music and movement.  After dancing principal roles in Balanchine's Symphony in C and Robbins' Dances at a Gathering as part of the SAB workshop, Mr. Boos was asked to join New York City Ballet at the age of 18.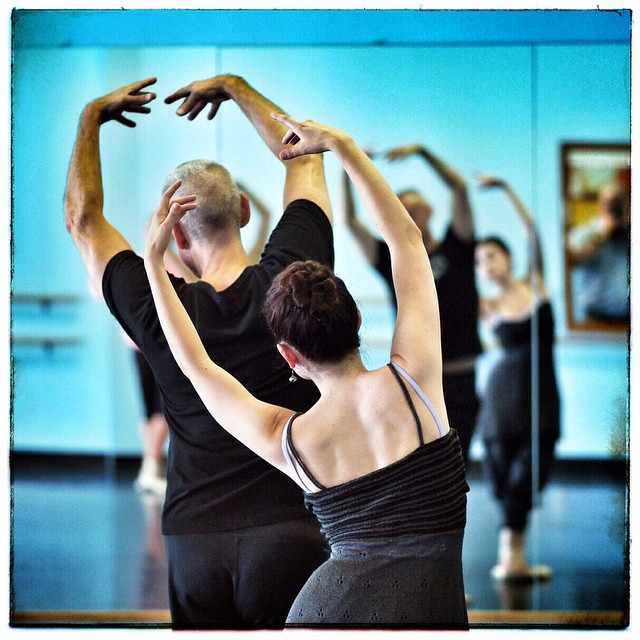 Mr. Boos went on to dance with NYCB for 13 years before launching into the international scene as a guest teacher, initially with the Royal Danish Ballet where he taught for 3 years.  In 1992, Mr. Boos was entrusted by the George Balanchine Trust to become a sanctioned repetiteur. Since then he has gone on to stage ballets all over the world with such companies as the Paris Opera, Bolshoi, Maryinsky, La Scala, the Joffrey, and others.
Known for his exacting eye and devotion to musicality, Mr. Boos teaches a class which emphasizes accepting full responsibility and understanding of the body's movement.  Through this common sense approach, dancers develop a disciplined command of their bodies, secure in the ability to apply technique.
It is these tenets for simple honest teaching that Mr. Boos learned while working alongside Balanchine and Robbins which have allowed him to excel in his capacity as master teacher, role assignation, and stager of ballets to this day.