OMAHA – Feb. 26, 2015 — How are you spending this winter? The snowbirds of American Midwest Ballet flew to the sandy beaches, sunshine and palm trees of Vero Beach, Florida in January to perform in At Sixes and Sevens.
This March, the company will tour Florida a second time to perform the ballet classic, Paquita, staged by Camilo Rodriguez, ballet master of Ballet Vero Beach. American Midwest Ballet will bring Paquita back home as part of the fifth anniversary production of Momentum featuring the brilliant dance works of international masters.
We talked with Camilo recently about Paquita, his inspirations, and his experience working with American Midwest Ballet.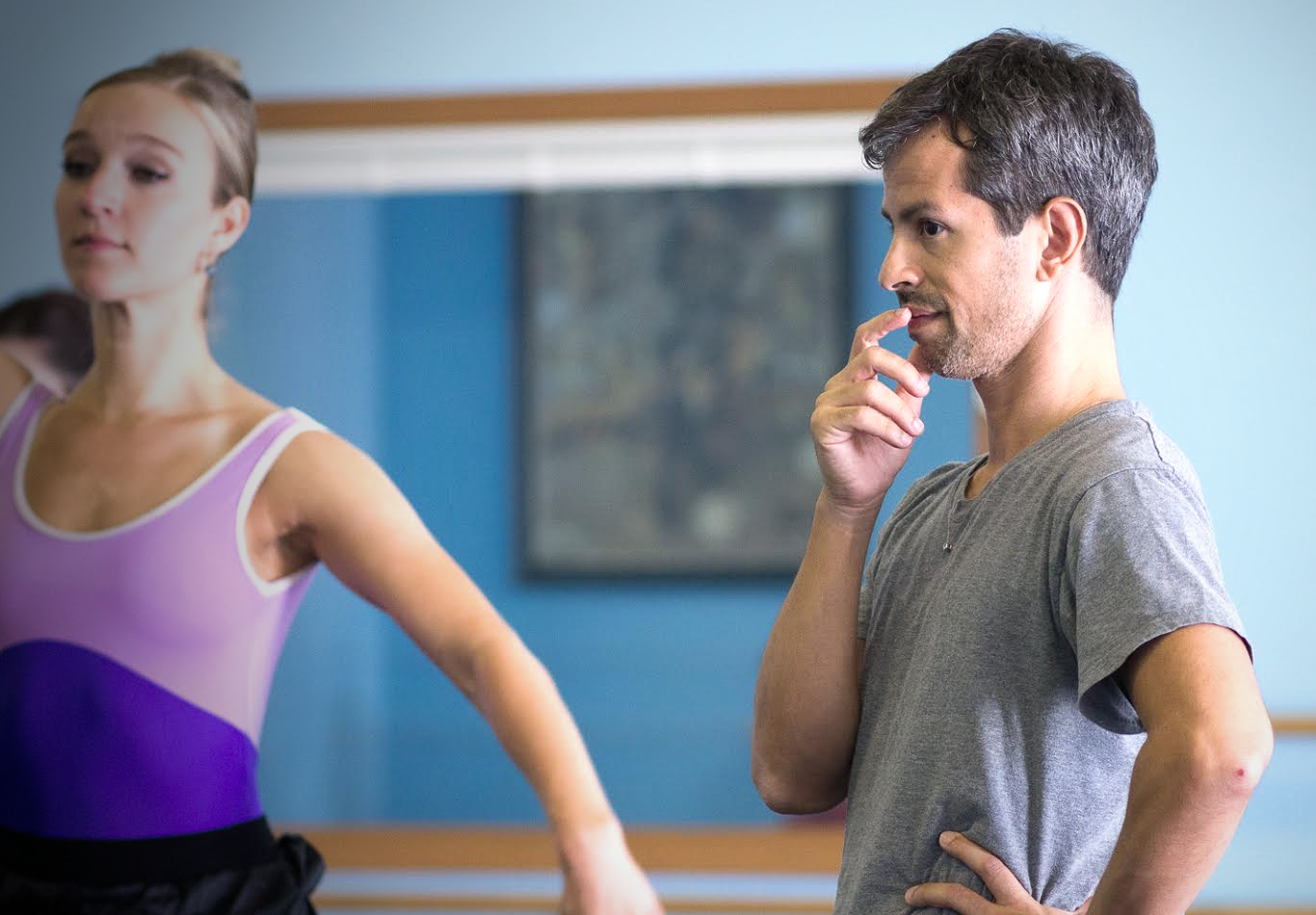 Tell us a little bit about Paquita.
Paquita is the love story of a Spanish gypsy and a French general.Interestingly, it was first choreographed not by Marius Petipa, but by Joseph Mazilier in Paris in 1846. Petipa staged his version a year later in St. Petersburg, Russia for the Imperial Ballet. Petipa added new sections including the Grand Pas Classique, Pas de Trois, and Mazurka Des Enfants in the last act of the ballet with the music of Ludwig Minkus. Although the full Paquita ballet is not as common today, the Grand Pas Classique is very well known throughout the world. This is what American Midwest Ballet will be dancing, with the Pas de Trois included.
What about Paquita and the works of Marius Petipa appeal to you?
In Paquita, the story itself is not the most important thing, which makes this a dance for the sake of dance. This ballet is a glorious display of technical ability for all of the dancers, not just for Paquita and her French general. After a regal entrada and pas de deux, there are still so many wonderful variations that follow.In terms of Petipa, he is responsible for creating such important parts of ballet's history as we know it today. He helped ballet evolve from the Romantic era to the Imperial era.
How was it working with the dancers at American Midwest Ballet?
I love working with American Midwest Ballet's dancers. They are ready to learn and eager to bring to the table all of their knowledge and experience.Sometimes we think of dancers as blank canvases. While choreographers or repetiteurs do expect a certain level of non-bias or affectation, the dancers add important layers of color and flavor to the dance. Magic happens when dancers aren't afraid to add their knowledge into a project. American Midwest Ballet dancers have lots colors and flavors to offer.
Who were some of your biggest influences in dance? Contemporary dance choreographer Jiří Kylián's work. It seems so hard and yet so natural at the same time.
Who inspires you today? George Balanchine, Jiří Kylián, Nacho Duato, William Forsythe–and those are just the choreographers.  In the same way, I'm influenced by performances and companies such as New York City Ballet, Batsheva Dance, Mark Morris Dance Group, and Paris Opera Ballet. Dancers who inspire me are Jeanette Delgado, Sara Mearns, the list goes on and on. I attend as many performances as I can. I'm constantly watching dance of all kinds. I could fill pages with artists that inspire me, including my colleagues.

What do you consider when maintaining the integrity of an original work that you are staging? The challenge lies on being true to the work, but also making your dancers feel comfortable with it so that they can shine. As far as maintaining integrity, let's be honest; I can only pretend to know what Petipa was thinking in 1847. After doing the research and understanding the capabilities of each dancer, I look at the steps, listen to the music, and then try to make sure that all those elements line up.
How have you grown artistically from your years as a student to professional dancer? I don't consider myself as a choreographer. I have been lucky with some steps I've put together to music. From student to professional and beyond, I try every day to keep my eyes, ears, mind, and heart open. This is not always easy as the ego gets in the way. But there are so many people out there with unique perspectives on ballet that even when one disagrees, it's always important to keep listening.
What advice would you share with young dancers starting their careers? Although there is plenty of self-discovery to be had in this process, I would say three main things: listen to your body; don't just work hard — work efficiently; don't aim for perfection — aim for precision.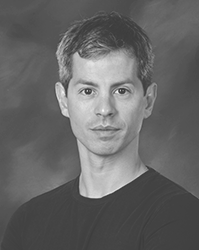 Camilo Rodriguez is the ballet master of Ballet Vero Beach. Originally from Mexico City, he began studying ballet in San Juan, Puerto Rico and later moved to New York City to train on full scholarship at Joffrey Ballet School.  As a professional dancer, Camilo worked in the U.S. with Eglevsky Ballet, Virginia Ballet Theatre and Mark Morris's production of The Nutcracker: The Hard Nut, and internationally with Les Ballets Grandiva and the world famous Les Ballets Trockadero de Monte Carlo. In the all-male comedy ballet troupes, he excelled in parody of not only contemporary masterworks but also the great Imperial and Romantic ballets of the last two centuries. Among his triumphs is a command performance at The Royal Variety Show in the presence of H.R.H. Charles, Prince of Wales. Camilo's performances with the company in The Swan and Aprés have earned widespread critical acclaim.