American Midwest Ballet presents three main stage productions each season, performing a broad range of repertory. The company engages notable choreographers from the national dance community and produces new, innovative works by its artistic staff.
Season tickets are on sale now.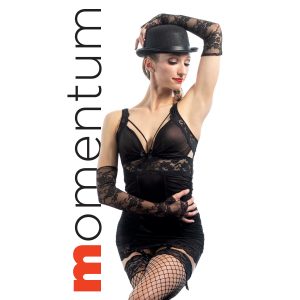 Momentum
October 11 | Joslyn Art Museum
October 13 | Iowa Western Arts Center
Our award-winning annual mixed repertory program features an eclectic mix of ballets that showcase the exciting range of dance as an expressive art form. This season's selections: Frank Chaves' sultry Habaneras, The Music of Cuba; Ann Reinking's sizzling In the Style of Bob Fosse; and Erika Overturff's off-the-leash Party Animals.
.
Energy and variety make Momentum an audience favorite:
– "A wonderful and varied program with something for everyone!"
– "This is a perfect show for those who love dance — and those who think they don't!"
– "We can't wait for the next show! I was so impressed!"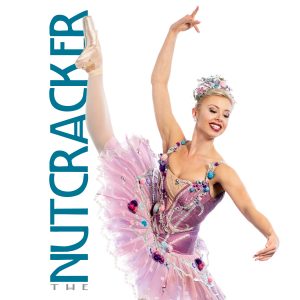 The Nutcracker
November 24 | Iowa Western Arts Center
December 7 & 8 | Orpheum Theater
Always fresh, lively, and thoroughly entertaining, The Nutcracker returns with the visual splendor and charming story that make it a family favorite. Set to one of composer Pyotr Tchaikovsky's most famous works, it transports audiences to the enchanting Land of Snow and the opulent Kingdom of Sweets, featuring a uniquely breathtaking Waltz of the Flowers scene. The Nutcracker includes a cast of 130 professional and student dancers, and features lavish sets and more than 250 beautiful costumes.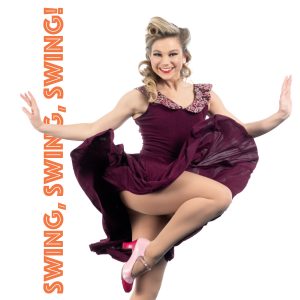 Swing, Swing, Swing!
April 4 | Hoff Family Arts & Culture Center
April 11 | Orpheum Theater
It was a time like no other — when young G.I. Joes and Rosie the Riveters gave their all to save the world, then threw away their cares to the beat of big bands and the exhilaration of swing dancing.
You'll be swept away as a guy, a girl, and their friends flirt, kick up their heels, fall in love, and most of all — Swing, Swing, Swing!
Created by Chicago choreographer and showman Harrison McEldowney, this exuberantly unforgettable work was American Midwest Ballet's very first production. We are bringing it back to celebrate our decade of dance!