American Midwest Ballet presents three main stage productions each season, performing a broad range of repertory. The company engages notable choreographers from the national dance community and produces new, innovative works by its artistic staff.
Subscribe for Season 11!
When you subscribe for Season 11, you lock in these advantages:
Time savings — Take care of all your tickets with just a few clicks.
Convenience — Your tickets arrive in the mail with time to spare.
Best seats — Personally selected for you before tickets go on sale to the general public.
Bring friends — Add guest tickets for any show and we'll seat your friends near you.
Extra enjoyment — Add patron receptions to your subscription to make your experience even more special.
Most important of all, your season subscription shows your support for American Midwest Ballet — your region's professional dance company!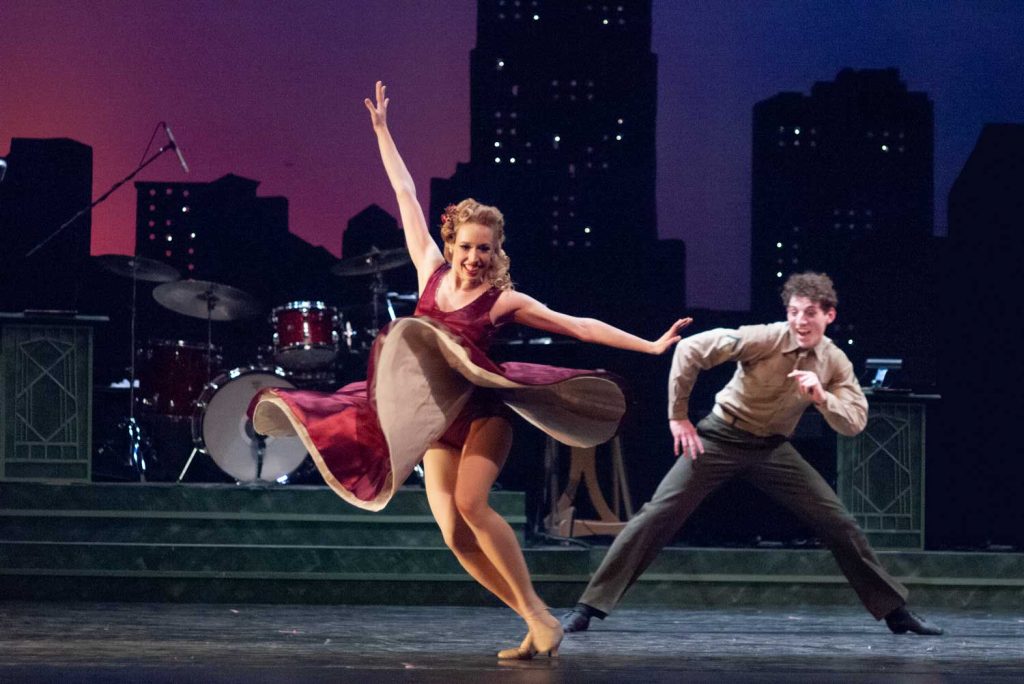 Saturday, Oct. 3
7:30 pm
Hoff Family Arts & Culture Center (sold out)
Friday, Oct. 9
7:30 pm
Orpheum Theater
Featuring live big band music!
It was a time like no other – when young G.I. Joes and Rosie the Riveters gave their all to save the world. You'll be swept away as a guy, a girl, and their friends kick up their heels, fall in love, and most of all… Swing, Swing, Swing! Created by celebrated Chicago choreographer and showman Harrison McEldowney, this exuberantly unforgettable work was American Midwest Ballet's very first production. Now, it's back to help us celebrate the beginning of a new decade of dance!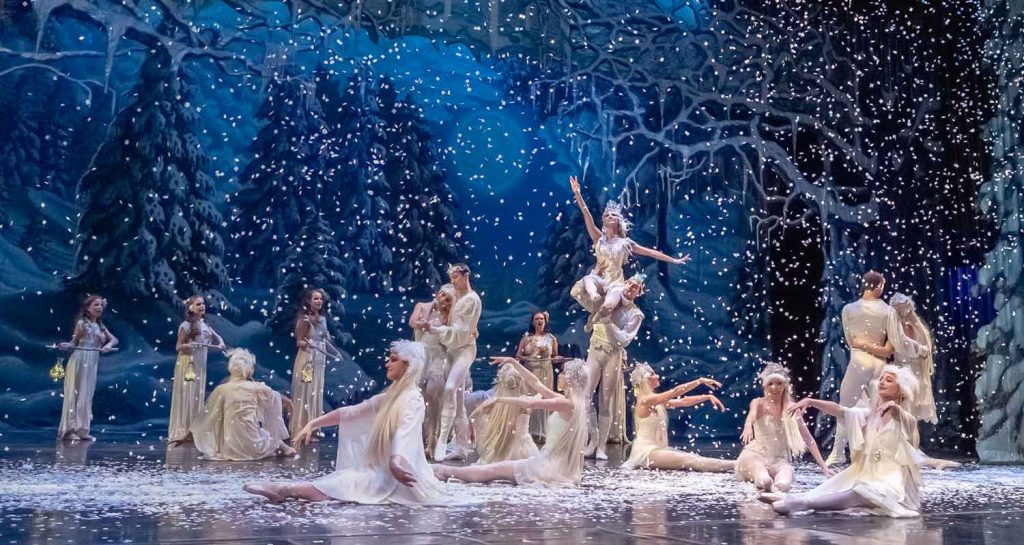 Saturday, Nov. 21
7:30 pm
Hoff Family Arts & Culture Center
Sunday, Nov. 22
2 pm
Hoff Family Arts & Culture Center
Saturday, Dec. 12
2 pm
Orpheum Theater
Saturday, Dec. 12
7:30 pm
Orpheum Theater
Sunday, Dec. 13
2 pm
Orpheum Theater
The Nutcracker returns with the visual splendor and charming story that make it a family favorite. Set to one of composer Pyotr Tchaikovsky's most famous works, it transports audiences to the enchanting Land of Snow and the opulent Kingdom of Sweets, featuring a uniquely breathtaking Waltz of the Flowers scene. The Nutcracker includes a cast of 130 professional and student dancers, and features lavish sets and more than 250 beautiful costumes.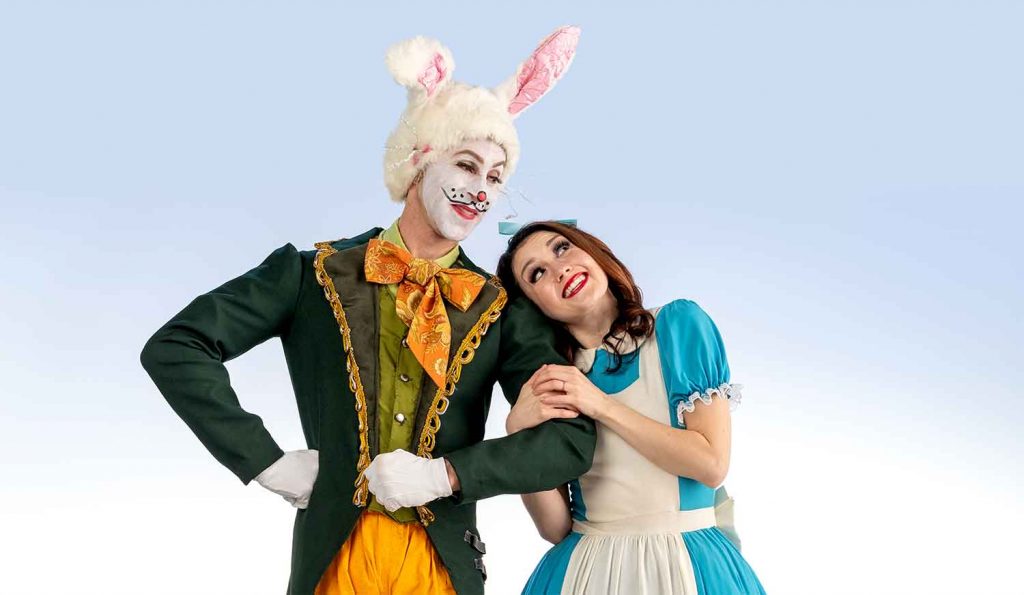 Saturday, May 1
7:30 pm
Hoff Family Arts & Culture Center
Saturday, May 8
7:30 pm
Orpheum Theater
We'll wrap up our season with one of our most-requested favorites: Kennet Oberly's Alice in Wonderland. Come along for a journey that gets (as Alice says) "curiouser and curiouser!" in this inventive, intriguing and entertaining adventure inspired by Lewis Carroll's classics Alice's Adventures in Wonderland and Through the Looking-Glass.
---