Nearly 100 youth dancers from Omaha, Council Bluffs, Lincoln and surrounding communities have been cast in American Midwest Ballet's upcoming spring production of Kennet Oberly's Alice in Wonderland. Auditions took place Saturday, Jan. 19 with results posted overnight — just in time for a full day of fittings on Sunday.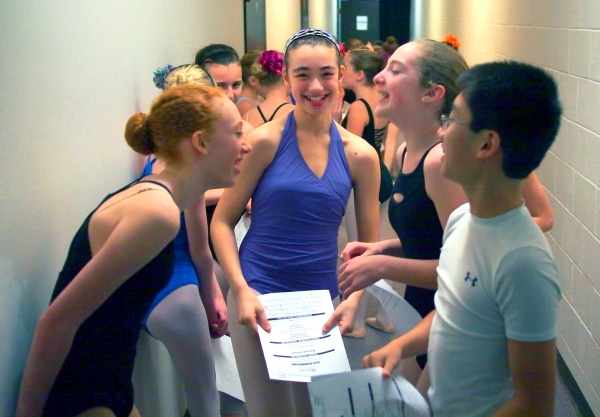 Ranging in age from seven to late teens, students from dance schools throughout the area will portray roles that run the gamut from flamingos and flowers to "mirror" Alices and cards from the Red Queen's court.
Weekly rehearsals for youth roles begin in early March.  The young dancers will continue to work with the ballet company all the way through performances in late April.
Alice in Wonderland tickets are on sale now.