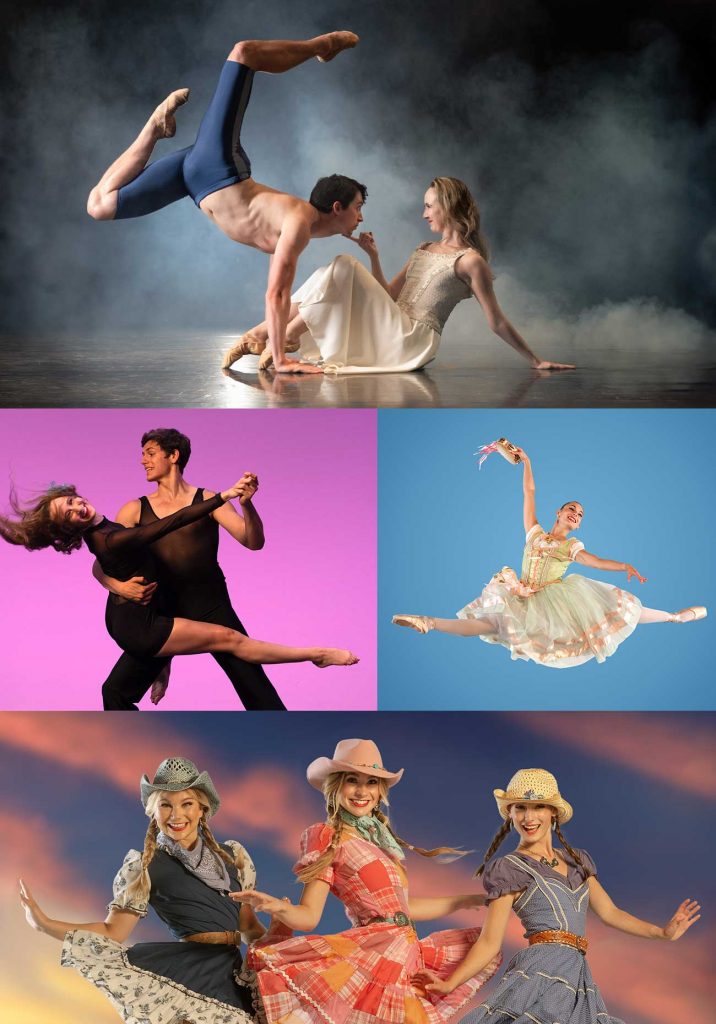 Momentum – Time to Be Bold!
[August 18, 2023]

This week we're proud to reveal the lineup for Momentum – our bold menu of brilliant dance, coming to the Hoff Family Arts & Culture Center October 14 and 15!
"Momentum is unique in our season," says Erika Overturff, AMB's artistic director and CEO. "It's a mixed-repertory program – a collection of individual works chosen to showcase the expressive range of dance. It's a great way to start off our season, with a rewarding challenge for our dancers and a lively variety of experiences for our audience."
Here's what you'll see…
Fragile Creatures – This new work by Erin Alarcón hauntingly explores the mysterious world of memory using a mix of evocative movement and advanced-technology projection art.
Love Games – Choreographer Monique Haley, an alumna of Chicago's renowned River North Dance Company, says this sultry work depicts "the flirty tug-of-war we play when we are falling for someone."
Confetti – This sparkling classical jewel by Joffrey Ballet co-founder Gerald Arpino [1923-2008] is filled with shimmering skirts, flashing tambourines, and seemingly effortless yet technically dazzling dancing.
Go West! – Erika Overturff's exhilarating ballet is inspired by the spirit and stories of the American West; as Erika says, "You can expect cowboys, tumbleweeds, and yodels galore!"
Don't Forget: Single tickets are on sale now for all three Season 14 productions: Momentum, The Nutcracker, and Cinderella!
Pro tip: A season subscription lets you take care of all your tickets with just a few clicks!