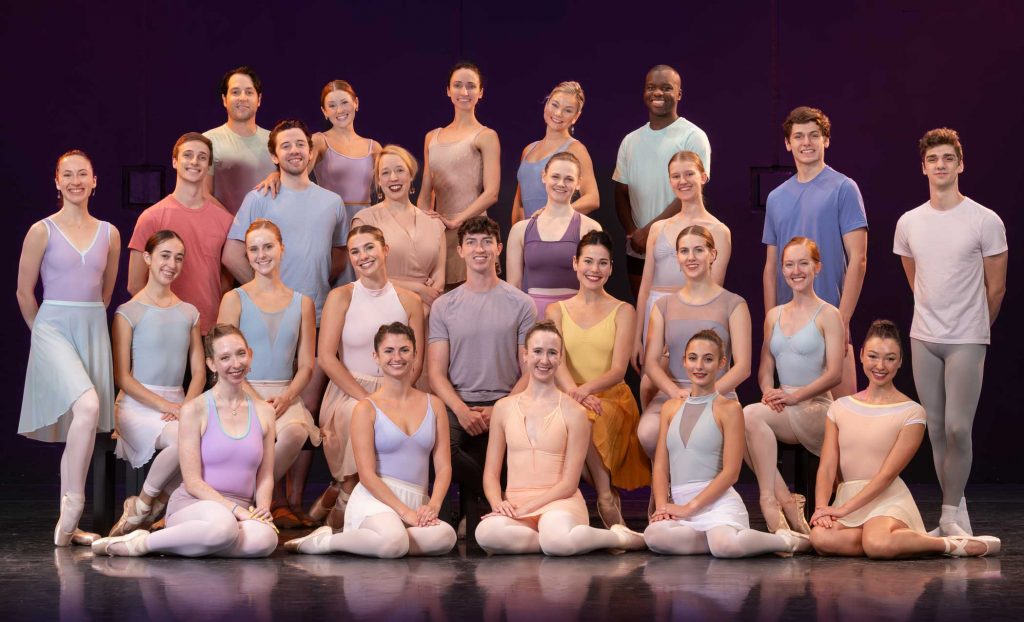 MEET YOUR AMB DANCERS FOR SEASON 14
[August 14, 2023]

American Midwest Ballet [AMB] is welcoming five new dancers and celebrating two company promotions this week as the company begins work on its 14th season of professional dance. The additions bring the company's dancer roster to 25.
"After a well-deserved break, the dancers are always eager to return to the studios and get to work on the new season," said Erika Overturff, AMB's artistic director. "We have such incredible talent from around the county, both in our returning dancers and new recruits, and we are thrilled to get started!"
promoted to company artist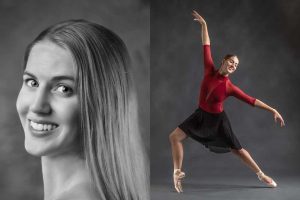 Erica Lohman, an Indianapolis native, holds a BFA degree in dance performance and choreography from the University of Missouri-Kansas City Conservatory. An apprentice last season, she was featured in Frank Chaves' Eva and in roles in The Nutcracker and The Wizard of Oz. She is beginning her second season with American Midwest Ballet and as the assistant director of the AMB School Ensemble.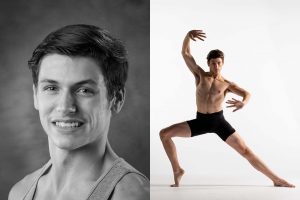 Casey Kelley, of Omaha, is an alumnus of training programs including Ballet Nebraska II, the AMB Junior Company, and Ballet West's summer program. As a trainee last season, he was a hit with audiences as the tap-dancing Tin Woodman in Erin Alarcón's The Wizard of Oz, and also appeared as the Battle Nutcracker in The Nutcracker and in Frank Chaves' Eva. He is beginning his second season with AMB.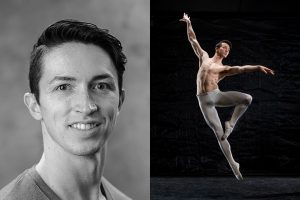 Additionally, Wyatt Payne returns to AMB this season as a company artist. Wyatt previously danced with AMB from 2017 to 2022. He holds a BFA degree in ballet performance from Friends University of Wichita, Kansas, and appeared in AMB productions including Erin Alarcón's The Wizard of Oz and Bricolage, Mariana Oliviera's Death and the Maiden, Erika Overturff's Appalachian Song, and Frank Chaves' Habaneras, the Music of Cuba.
DANCERS JOINING AMB

Four dancers are joining AMB as apprentices:
Kelsey Corder, of Alma, Arkansas, whose training and experience include the Louisville Ballet Studio Company and the Western Arkansas Ballet.
Sophie Graham, of New Canaan, Connecticut, a former Milwaukee Ballet 2 member whose training includes the ART of Workshop in Zurich, Switzerland.
Eliza Harden, of Louisville, Kentucky, a summa cum laude graduate of the University of Oklahoma School of Dance with a BFA degree in ballet performance.
Megan Lynch, of Winona, Minnesota, who holds a BA degree in history and a BFA in ballet from the University of Utah School of Dance, where she received the Outstanding Senior award.
Joining AMB as a trainee:
Noah Kargman, of Roanoke, Virginia, who has trained at Roanoke Ballet Theater and the Burton Center for Performing Arts.
Returning company artists




Don't Forget…
Single tickets are on sale now for all three of AMB's Season 14 productions:
Momentum – October 14 & 15 at the Hoff Center
The Nutcracker – November 18 & 19* at the Hoff Center; December 9 & 10 at the Orpheum
Cinderella [world premiere] – April 27 & 28 at the Hoff Center, May 11 & 12 at the Orpheum
*November 19 is a sensory-friendly performance, designed to increase accessibility for people on the autism spectrum. For more information, email sarah@amballet.org.
Pro tip: A season subscription lets you take care of all your tickets with just a few clicks!