---
FOR COMMUNITY DANCERS, THE MAGIC IS JUST BEGINNING
[August 2, 2023]

It's an exciting week for highly-motivated dancers ages 9 and up, as they await the results of AMB's Season 14 community auditions for The Nutcracker and our magical new Cinderella!
More than 60 aspiring performers turned out Saturday, July 29, for the auditions, which were open to dancers throughout the community. Over the next several months, those chosen will be part of an exciting swirl of activity: costume fittings, studio rehearsals, and finally the chance to perform alongside AMB's professional dancers at the Hoff Family Arts & Culture Center and Omaha's Orpheum Theater.
"The kids are terrific!" said Erika Overturff, AMB's artistic director and CEO. "It is amazing to see the talent and dedication they display in an audition. We love including them in shows such as The Nutcracker and Cinderella, as they bring a special charm to the production. Through this experience they learn a lot, grow in their skills, and make lasting friendships."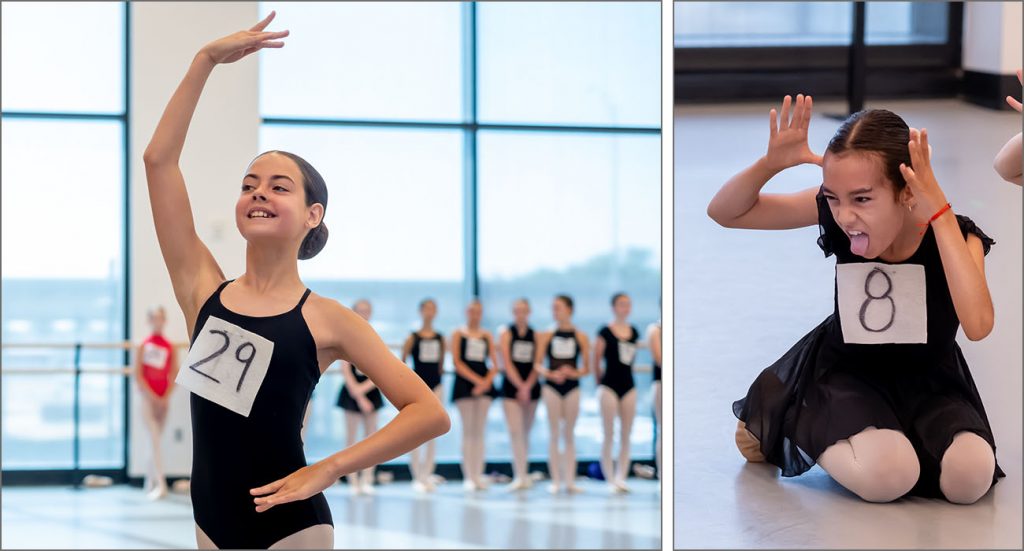 ---
Don't Forget…
Single tickets are on sale now for all three of AMB's Season 14 productions:
Momentum – October 14 & 15 at the Hoff Center
The Nutcracker – November 18 & 19* at the Hoff Center; December 9 & 10 at the Orpheum
Cinderella [world premiere] – April 27 & 28 at the Hoff Center, May 11 & 12 at the Orpheum
*November 19 is a sensory-friendly performance, designed to increase accessibility for people on the autism spectrum. For more information, email sarah@amballet.org.
Pro tip: A season subscription lets you take care of all your tickets with just a few clicks!