OMAHA — October 23, 2017 — American Midwest Ballet opened its eighth season Friday evening with Momentum: Fosse Style! to thunderous applause and a standing ovation at Witherspoon Hall at Joslyn Art Museum, with a second performance Sunday at Arts Center at  Iowa Western.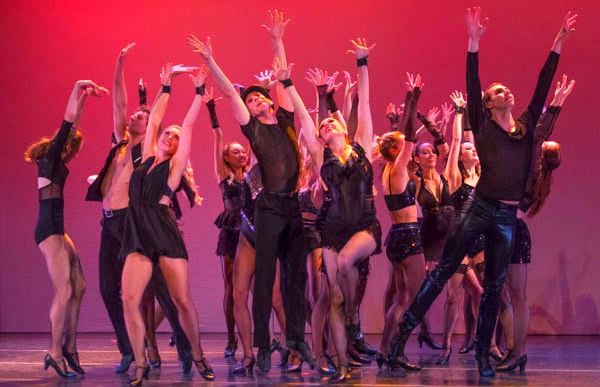 .
Momentum is American Midwest Ballet's annual mixed-repertory production showcasing the variety and versatility of its resident and guest choreographers.
Highlights included In the Style of Bob Fosse — staged personally on American Midwest Ballet by Fosse's friend, protégée and off-stage paramour, Broadway superstar Ann Reinking with Gary Chryst — which Omaha World-Herald praised as "sensual, stylish and smashing."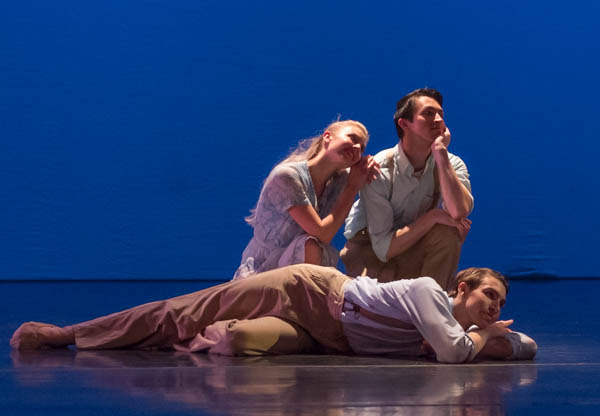 The "star of the show" as deemed by Betsie Freeman (World-Herald), was artistic director Erika Overturff's original work, Appalachian Song, created in collaboration with Joslyn Art Museum's exhibit featuring the works of illustrator Brian Flocca.
"Overturff's ballet was a panoramic look at the joys and sorrows of mountain people, from sharply funny… to exquisitely mournful," said Ms. Freeman.
The festive mix of sparkling choreography also included Bricolage, a new work by company artist Erin Alarcón, the revival of ballet master Matthew Carter's original work, Caprice, and a classic Marius Petipa pas de deux from The Sleeping Beauty.
American Midwest Ballet continues its season with a special pre-Thanksgiving performance of The Nutcracker at Arts Center at Iowa Western on Nov. 19, followed by a three-show run at Orpheum Theater in Omaha on Dec. 2 and 3.
In late December, the company begins a series of tours to Florida, including the Ballet Vero Beach production of Adam Schnell's The Nutcracker on The Indian River, followed by All Rodriguez, Jan 29-30; Dance from the Dancers, Feb. 16; and Circle of Influence, Apr. 6-7.
The season culminates with the company's production of Oskar Antunez' A Midsummer Night's Dream at Orpheum Theater in Omaha, May 5-6.
Tickets are on sale now.