OMAHA — October 12, 2017 —  The dance styles of 19th century master Marius Petipa and Broadway icon Bob Fosse seldom appear on the same stage, let alone the same program. But that kind of combination is the whole point of Momentum, American Midwest Ballet's annual mixed-repertory production, artistic director Erika Overturff said.
With performances Friday, October 20, at 7:30 pm at Joslyn Art Museum, and Sunday, October 22, at 2 pm at the Iowa Western Arts Center, Momentum "is a wonderful way to open our eighth season of professional dance," Overturff said. "It gives audiences the unique opportunity to see brand new works, a classical showpiece, and the work of an iconic Broadway legend, Bob Fosse, all on the same program!"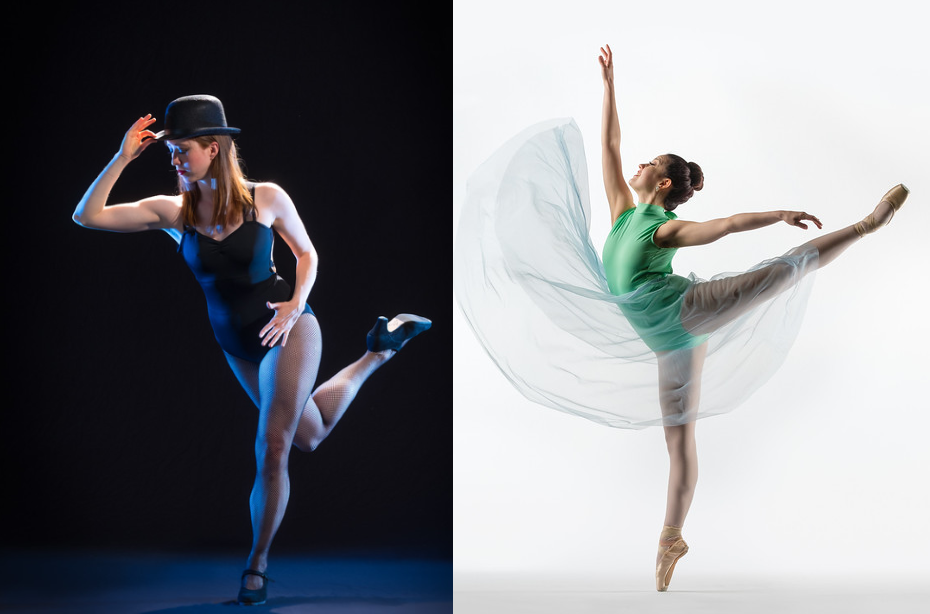 For In the Style of Bob Fosse, Overturff said, American Midwest Ballet went to two of the world's foremost experts on Fosse's style and work: Ann Reinking, a stage and film star in her own right, and performer/choreographer Gary Chryst. The two worked intensively with American Midwest Ballet's dancers both to create the piece and to hone the fine points of Fosse's signature style; "It's incredibly fun and yet very detailed," Overturff said. "Learning all the nuances from Ann and Gary was an amazing experience."
Nineteenth-century classicism reached its peak brilliance in Petipa's The Sleeping Beauty, represented on this program by its famous Blue Bird & Princess Florine pas de deux, Overturff said. "For dancers, performing Blue Bird is a career highlight," she said. "Tchaikovsky's music is inspiring, and the choreography is a masterful combination of charm and technical brilliance."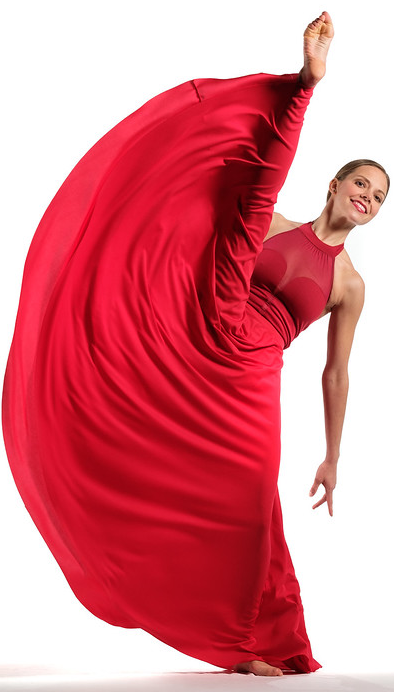 Two newly-created works on the program are Overturff's Appalachian Song and company artist Erin Alarcón's Bricolage.
Overturff said her goal with Appalachian Song was to explore the heritage of the Appalachian region as told through its music – "to weave together life's struggles and celebrations through stories of love, humor, heartache, loss and perseverance," she said. Another influence, she said, was Joslyn Art Museum's current exhibition Travels with Brian Floca, which features Floca's illustrations from the book Ballet for Martha, about the creation of Martha Graham's classic modern-dance work Appalachian Spring.
Alarcón's Bricolage (from a visual-art term for a work made from found materials) is a ballet inspired by the sounds and spirit of its music, Overturff said: a style known as jazz manouche or "gypsy jazz," popularized by guitarist Jean "Django" Reinhardt in the "hot clubs" of 1930s France.
Rounding out the program will be another musically-inspired work: Caprice, created by American Midwest Ballet ballet master Matthew Carter. Since its 2005 premiere it has been seen on several venues including the opening celebration for the Holland Performing Arts Center, Overturff said. Set to a score by Antonio Vivaldi, the neoclassical-style choreography aims to capture the music's energy and natural, open qualities, she said.
Short videos by Omaha filmmaker Lance Glenn will introduce several of the works, Overturff said. "These video introductions provide background and context, and have been popular with audiences whenever we've done them," she said. "They'll help make Momentum an even more memorable experience."
Performances of Momentum will be at 7:30 pm Friday, October 20th, at Joslyn Art Museum, and 2 pm Sunday, October 22nd, at Arts Center at Iowa Western in Council Bluffs.
Tickets are on sale now.
American Midwest Ballet is the region's professional dance company. The season is presented with support from premiere benefactors the Iowa West Foundation, the Fred and Eve Simon Charitable Foundation, the Richard Brooke Foundation, and Douglas County; season sponsor Omaha Steaks; and additional support from Cindy and Scott Heider, the Sherwood Foundation, the Nebraska Arts Council, and the Nebraska Cultural Endowment.