OMAHA, NE — May 12, 2017 — Summer promises a much-anticipated personal change for American Midwest Ballet's Amaris Sharratt, while fall ushers in a fabulous professional one.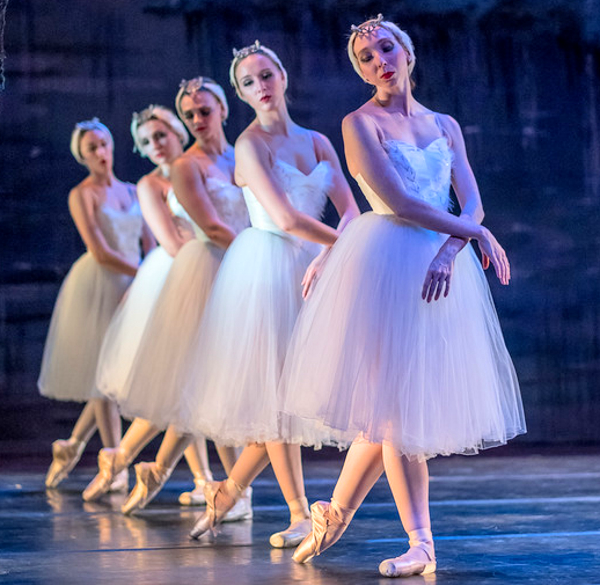 What is the best thing that happened to you this past season? 
A highlight of Season 7 for me, was definitely Swan Lake. I really feel like it featured everyone in the company, and showcased us all at our best. It took the company to an entirely different level, and that is really exciting to be a part of. But the best thing that happened to me, individually, was finding out that I was promoted from ensemble artist to full company artist for Season 8.
What are you most looking forward to in Season 8?
I feel like Season 8 has a lot of really exciting things in store for the company. I love that we are opening the season with Momentum this fall and closing it with a story ballet next spring. A Midsummer Night's Dream is so beautiful, from the costumes to the music — and it's such a cute story. I'm really excited to see the audience's reaction to it.
Tell us about your summer plans:
This is a big summer for me.  I am getting married in July! After the wedding, Nick and I will be heading off to our honeymoon on a Caribbean cruise to Jamaica, Haiti, and Mexico.  Between now and July, it's crunch time on the planning. I have a lot to get done in the next couple of months!
Congratulations on your promotion and upcoming wedding, Amaris!
More about Amaris:
Amaris Sharratt shares her dance journey