OMAHA, NE — May 30, 2017 — Chicago native Kogan Murphy joined American Midwest Ballet in 2015. In addition to her dedication to classical ballet, Kogan works with the Miss America Organization where she competed for and won several talent awards and scholarships, including her current title as Miss Douglas County for which she volunteers time to promote her personal platform against bullying.
Kogan takes the spotlight this week to reflect on the past and upcoming seasons, and share some of her summer plans.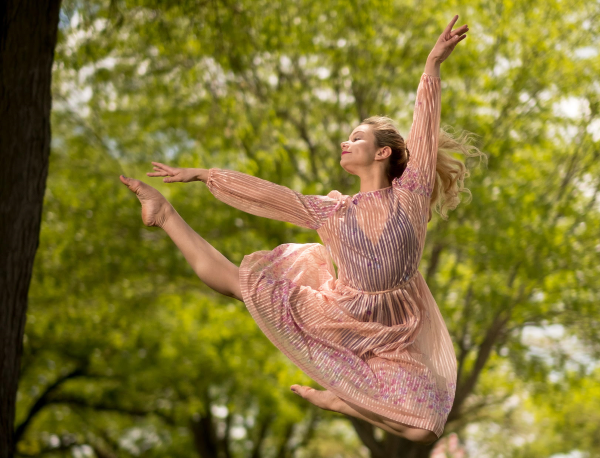 What was the best thing that happened to you in Season 7? Hands down the best part of season 7 was getting the opportunity to go on tour with Ballet Vero Beach. I got to perform pieces by Camilo A. Rodriguez and Matthew Carter. Both pieces were challenging and exquisitely choreographed. It was such an unforgettable experience and I was happy to share it with [fellow American Midwest Ballet dancer] Whitney Walsh. ️

What are you most looking forward to in Season 8? I am most looking forward to just being back in the everyday hustle. Summer just started and I am already missing the feeling of working in the studio and being surrounded by inspiring dancers! Last season was incredible for me. Omaha is home to me now and I am continuing to fall in love more with this company.
What do you have planned for this summer's company break? This summer I am competing in Miss Nebraska with the Miss America Organization in North Platte. Besides that, I will spend some time with family and friends and hope to do a bit of traveling!