OMAHA, NE – June 1, 2017 – Season tickets are on sale now for American Midwest Ballet's enchanting Season 8.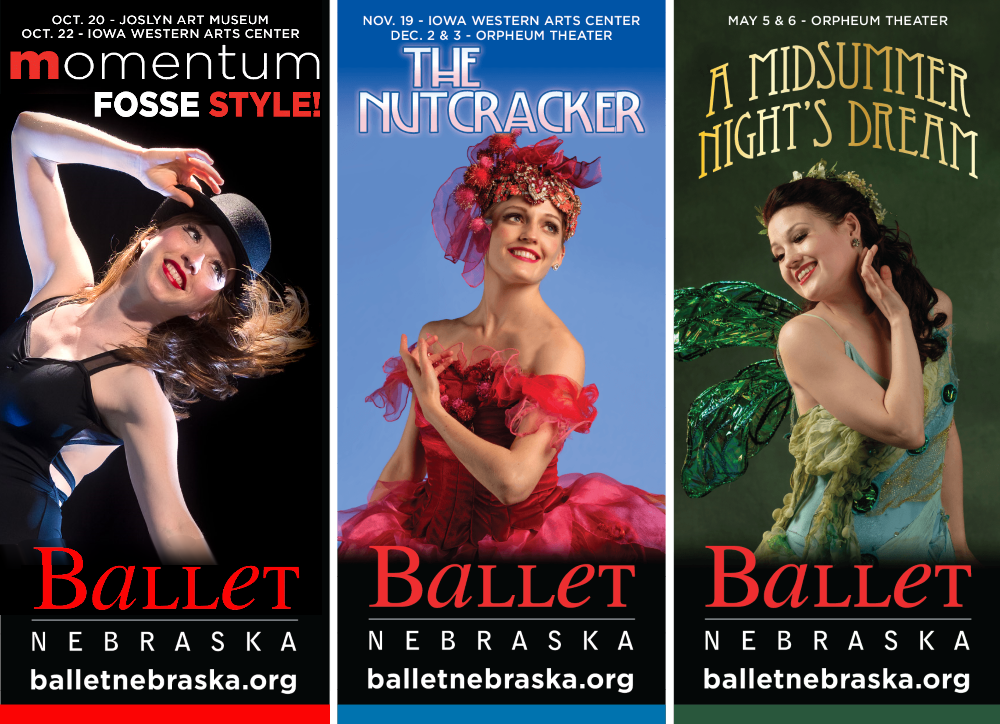 The 2017-18 season begins with an all-new production of Momentum, followed by American Midwest Ballet's eighth annual production of the holiday classic, The Nutcracker. The season concludes with the whimsical fantasy of  A Midsummer Night's Dream as envisioned by Oskar Antunez, formerly of Royal Danish Ballet.
The best seats in the house are hand selected for subscribers and mailed prior to the first show of the season. Box office fees are never charged on season tickets. We are happy to accommodate special seating requests for subscribers, whenever possible.
Subscribers may choose among any available dates and times for each of the three productions, as well as add post-show reception tickets and extra single seats for any additional guests.
Season ticket packages for the full regular season are on sale now through September 1.
Single tickets will go on sale to the general public in September.