American Midwest Ballet company dancer Bret Samson was on hand April 15 to conduct the final of a series of workshops offered by American Midwest Ballet throughout the season.
Bret spent an engaging Sunday afternoon at the ballet's rehearsal studios at Motion 41 Dance in the company of some lively young Girl Scouts from several troops throughout the Omaha and Lincoln area.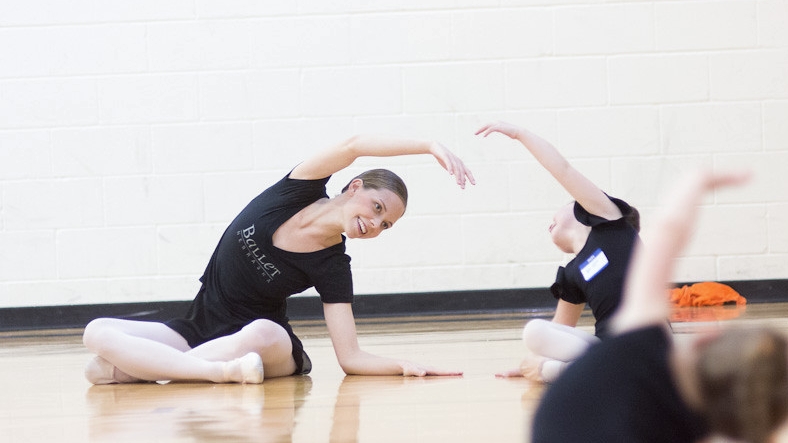 Workshops are offered by American Midwest Ballet at various times throughout the season. Company members conduct interactive, movement-based sessions with young people from all over the region. The company also conducts workshops and classes with youth from local communities while on tour.
While Bret and the Girl Scouts enjoyed the final workshop of the 2011-12 season, American Midwest Ballet is already in the planning stages for next season.
All new workshops will be held in 2012-13 in conjunction with American Midwest Ballet's Season 3 productions of Momentum, The Nutcracker at Omaha Music Hall, IWCC and on tour, as well as next spring's highly anticipated production of Alice in Wonderland.
Interested in being part of the fun? Be sure to check here for next season's workshop offerings – coming soon!