American Midwest Ballet company members will perform an excerpt from Erika Overturff's original ballet 'Cleopatra' at Joslyn Art Museum on Sunday, April 22. The short performances will be at 1:30 pm, 2:30 pm, and 3:15 pm in the museum's ConAgra Foods Atrium.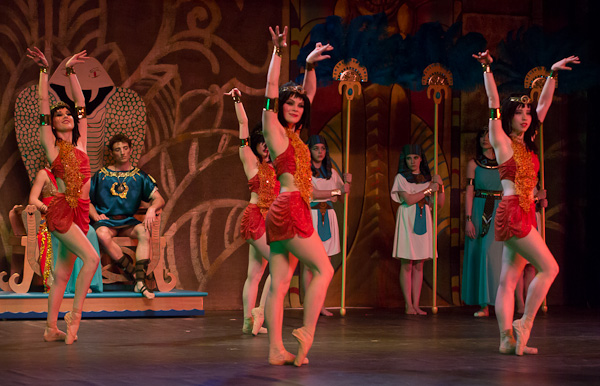 Inspired by Joslyn's current traveling exhibition To Live Forever: Egyptian Treasures from the Brooklyn Museum, artistic director Overturff took special delight in recreating aspects of ancient Egyptian culture from hairstyles and clothing to deities and artifacts.
Featured in the March 2012 production of Momentum at Witherspoon Hall, Cleopatra is an homage to the last pharaoh of ancient Egypt.
The ballet excerpt is among several special family-centered events at the museum this Sunday. Family Fun Days are held on select Sunday afternoons throughout the year at the museum to highlight exhibitions in Joslyn's permanent and traveling collections. The event is open from 1 to 4 pm and is free to the public.