Could you use a smile this week?
If you've ever attended an American Midwest Ballet performance, you're probably familiar with the work of documentary filmmaker Lance Glenn. Lance – who is AMB's production manager when he's not behind the camera – creates the informative documentaries that precede many AMB live performances.
But as Lance knows – and as some of our dancers have learned all too well – talking on camera can be hard. This week, Lance reveals a secret "blooper reel" he assembled in 2018, when cast members tried to give their impressions of Erika Overturff's Rhapsody in Blue.
Today, with live performances on hold until 2021, AMB is working hard to share the magic of dance online with you. It's fun to embark on this new opportunity and polish our on camera personas…but we'd still rather be dancing, though!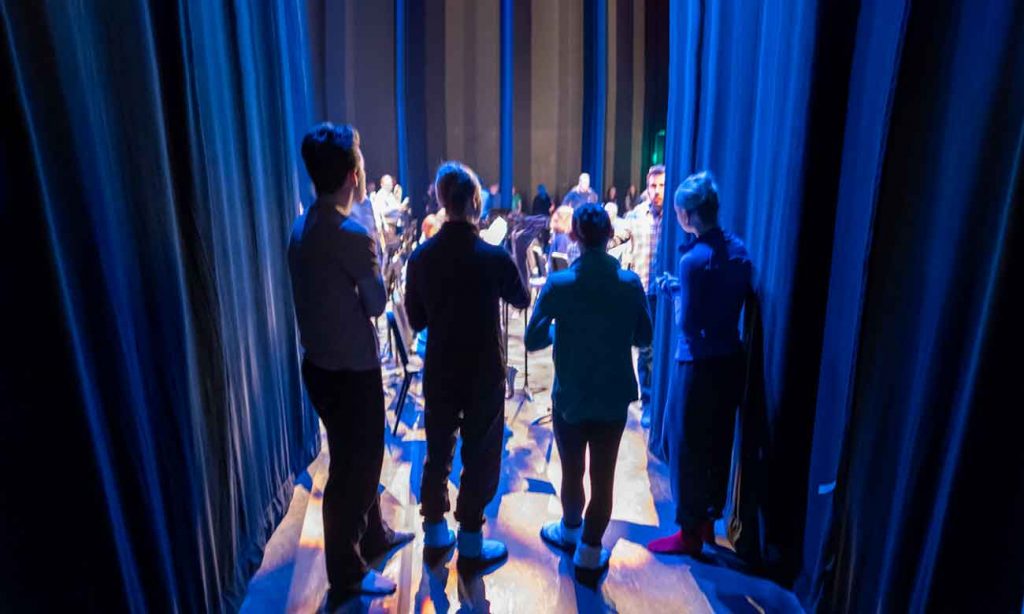 When the stage is clear, we'll be ready.
While the pandemic has made it necessary to cancel our performances for the remainder of 2020, your support of the AMB Relief Fund will help see us through this difficult period. Gifts of all sizes will help offset these major revenue losses and allow us to support our amazing dancers and staff as much as we can in this challenging time, as well as fund our return to the stage when it's safe to do so.