While boys the United States may recognize music from The Nutcracker as it blares in the background of truck commercials and perhaps sit a little taller when the mice and soldiers begin to battle, the Nutcracker experience for boys on the other side of the pond is quite different.
American Midwest Ballet's three European dancers  – all of whom happen to be men, coincidentally – explain how the significance of The Nutcracker became clear only after they began dancing in the U.S.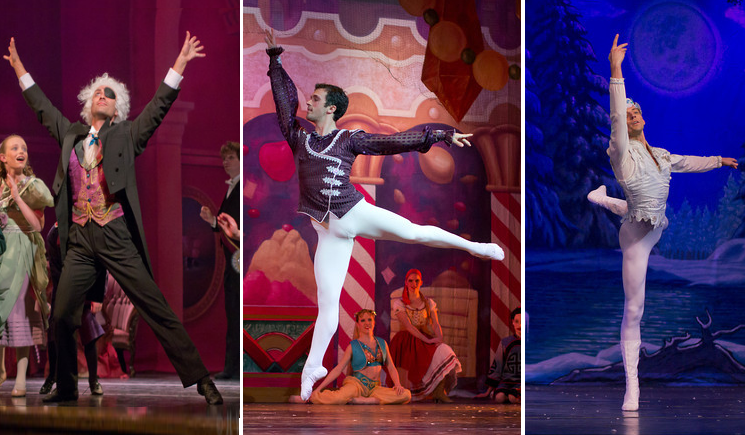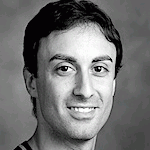 Alberto Liberatoscioli  Italy: When I danced my first Nutcracker, I was about 20 years old and danced the Russian variation. In Europe The Nutcracker is just another ballet among many others, even though it has always been a favorite of mine for the colorful, passionate music and the simple, classic storyline. The Nutcracker does not have the fame in Europe as it does in the United States.
.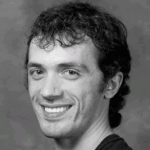 Denis Vezetiu  Moldova: This ballet is not done as often in Europe, so the first time I performed in The Nutcracker was only after I graduated from the ballet academy where I received my training in Moldova. I danced as Soldier in the battle scene and in the Russian and Chinese variations.
.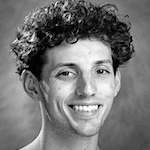 Sasha York Russia: As a child, I never got a chance to perform in The Nutcracker. In fact, I don't even think I saw a production of The Nutcracker until I was about 15 or 16 years old.

.
Having such athletic and artistic male leads adds a richness to American Midwest Ballet's The Nutcracker. Luckily for us, these three incredible talents — along with American Midwest Ballet's own ballet master, Matthew Carter — skillfully dance the many male roles in The Nutcracker, including Cavalier,  Nutcracker, Snow King and Drosselmeyer .