Former ballerina of Ballet Russe, Col. de Basil and American Midwest Ballet advisory board member Tatiana Bechenova, known fondly as Tanya, passed away Tuesday, Dec. 4 at her home in Dubuque, IA after a short battle with cancer.
Artistic director Erika Overturff, a student, protégé and friend of Tanya, said "we are so sad and love her so very much."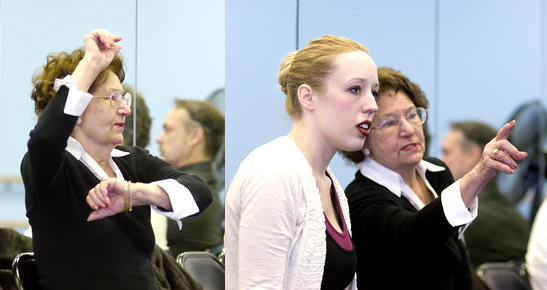 Following is reprinted with permission courtesy of the Dubuque Telegraph Herald (Dec. 2012):
An inspiration to many aspiring young dancers in the community, Tatiana "Tanya" Bechenova O'Rourke taught ballet at Clarke University and opened the Dubuque Academy of Ballet in 1958. She founded the Dubuque City Youth Ballet in 1969 and formed the Heartland Ballet in 1983, with her daughter, Marina O'Rourke.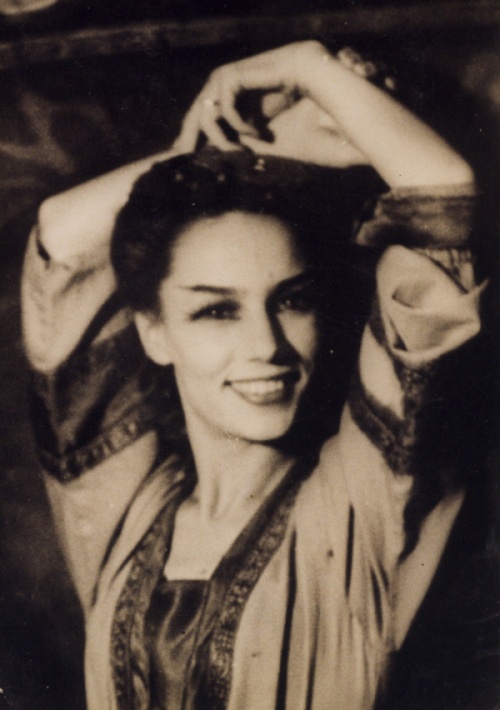 "Tanya was an inspired dancer — dramatic, gifted and quick in mind and step," said Deborah Duehr, dancer and rehearsal assistant at the Dubuque City Youth Ballet for 33 years. "Generations of young dancers benefited from her instruction. However, it was a tremendous combination of training and caring that defined Tanya. In rehearsals, she would say, 'I am talking to your feet, not to you.' She celebrated what was beautiful in each dancer."
Aside from an obvious talent and discipline for dance early on, Bechenova O'Rourke led a remarkable life. She was born in Sophia, Bulgaria, to Russian parents who were fleeing the Russian Revolution. She began her dance training in Paris with the famed ballerina, Lubov Egorova. At 13, she joined the Ballet de la Jeunesse, and only a year later in 1939, became the youngest member of the Ballet Russe, Col. de Basil, touring with the world-famous company for seven years to escape the threats of war.
After leaving the Ballet Russe in New York, Bechenova O'Rourke became the principal dancer for Agnes de Mille, performing on Broadway in Carousel. When on tour with the musical, she met and married her husband, Tom O'Rourke.
After living in New York and Chicago, the young family relocated to Dubuque. Bechenova O'Rourke brought with her a legacy grounded in the discipline of Russian ballet, ultimately affecting hundreds of young dancers and exposing thousands to the beauty of dance.
Megan MacLeod, dancer and instructor at the Dubuque Academy of Ballet, praised Bechenova O'Rourke.
"Tanya is the heart of the DCYB and its academy. So many young people learned confidence and poise by coming through her school. Throughout her life, she was a force of generosity, kindness and high standards of excellence. I will always remember how Tanya would insist on greater delicacy, finer execution of technique and clearer acting — and then no one could be more encouraging and loving once we moved from rehearsal to the stage."
Hundreds of condolences have been left on her daughter Marina's Facebook page.
"So many people have been commenting about her, and it's been so heartfelt. She was ballet in this community. She lived it in more than just the steps, inside and out," said Marina, a second generation dancer who is the director and an instructor at the Dubuque Academy of Ballet. "I've lost my best friend, my colleague and my mother all at once."
Marina O'Rourke said she and her mother enjoyed a unique professional relationship. In the many years the two worked together, Marina called her "Tanya." And together, they strived to instill that same kind of professionalism and discipline in their dancers.
"I think I'll miss the relationship I was so fortunate to have with her most of all," Marina O'Rourke said. "I will miss her physical presence, but she's still with me spiritually. We made a pact. I think it's wonderful to know the legacy she's left with this community. She had such a strong personality. She was very meticulous, and she brought that out in people. Even those who never went on to become professional dancers walked away with a higher expectation of themselves. And, she loved ballet so much. The whole art was a part of her."
The news of her passing falls hard on Dubuque Academy of Ballet dancers set to open their annual holiday performances of "The Nutcracker" this weekend at the Grand Opera House.
"A part of them is injured, and a part of them knows Tanya is with us," Marina O'Rourke said. "She wanted to be there. And, she will be. The dancers know that and feel she wasn't going to be away. She is with us."