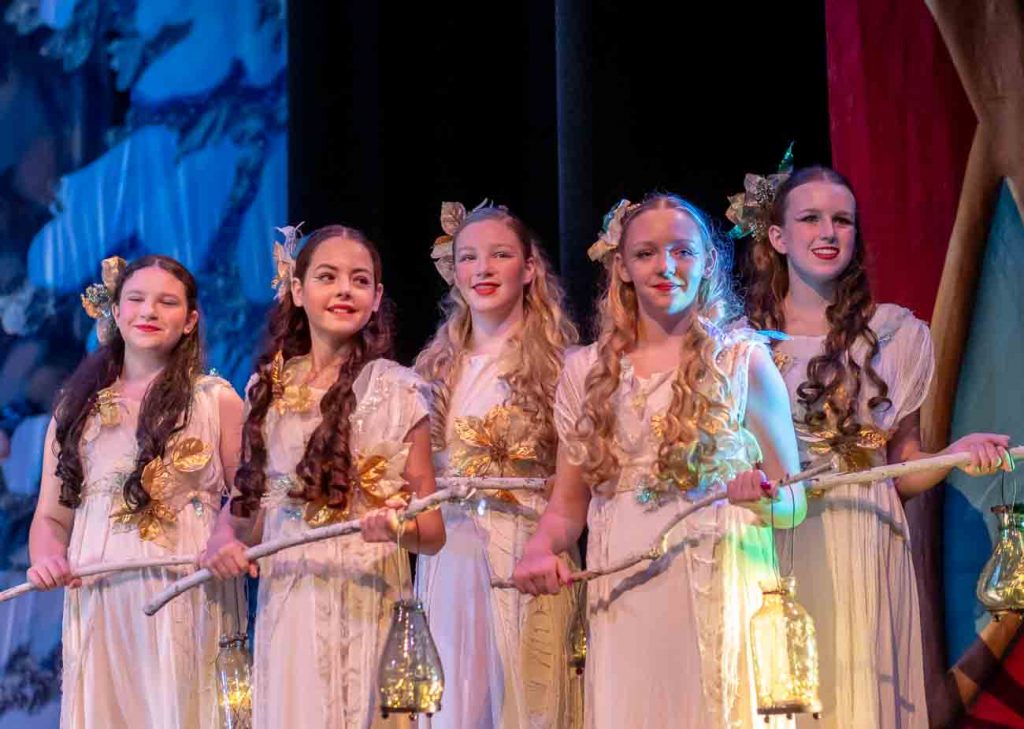 Meet the North Wind Chorus!
[November 13, 2023]

On the stage, dancers typically strive to be "seen and not heard." But that's NOT the case for the North Wind Chorus, the group of young performers who stride gracefully down the aisles and lift their voices in song during the Land of Snow scene in The Nutcracker.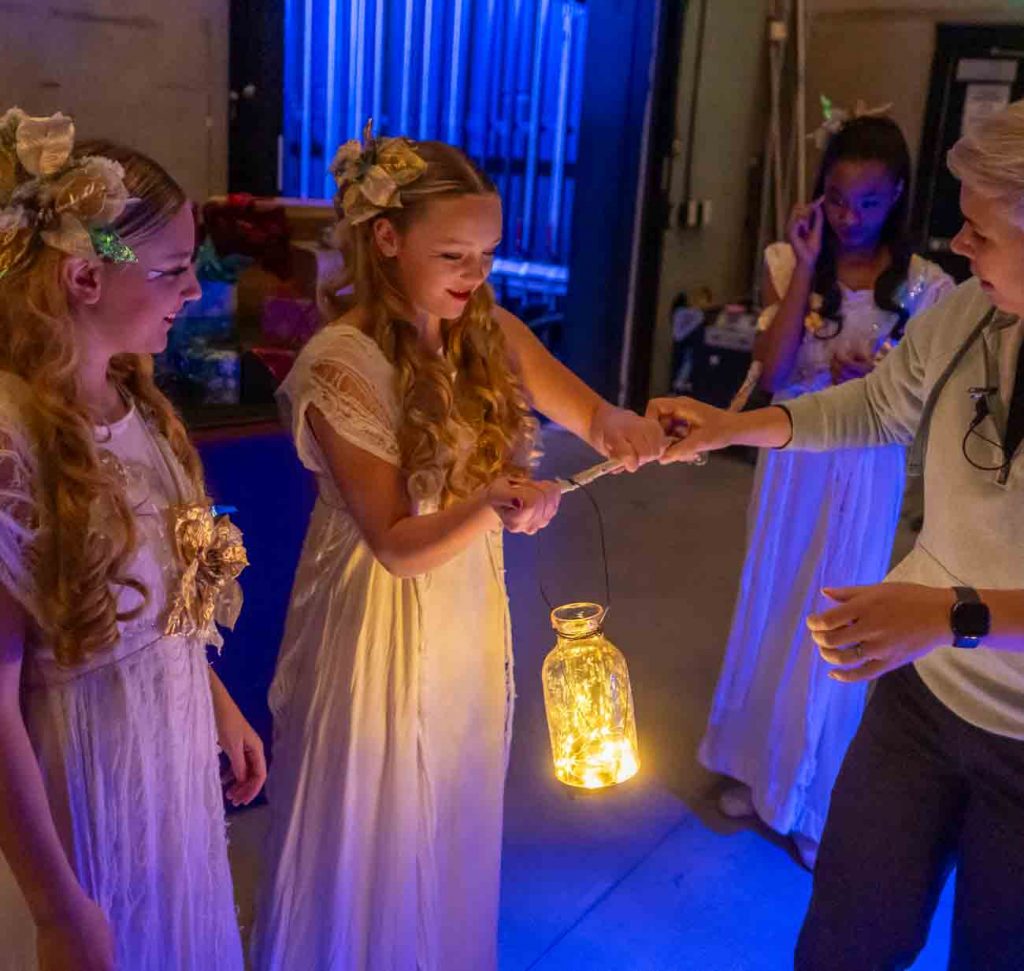 This year's North Wind Chorus members all are dual talents – dedicated dance students who also sing. There's more to being in the chorus, they say, than meets the eye.
For example, the singing is real: "I used to think the North Wind were lip-synching," recalls one member. "But we're not!" Those lamps the chorus members carry? "The lamps are very heavy," another singer reveals. The walk down the aisle? "My voice can get shaky when I'm walking and singing," says another. And, possibly speaking for most, another confesses: "Sometimes I get nervous when I sing!"
Challenges aside, the members of the North Wind Chorus relish the chance to perform while enjoying an up-close view of one of The Nutcracker's most iconic scenes.
"I love being in the North Wind Chorus," said singer/dancer Jo Miklas, "because I get to watch all the snowflakes dance!"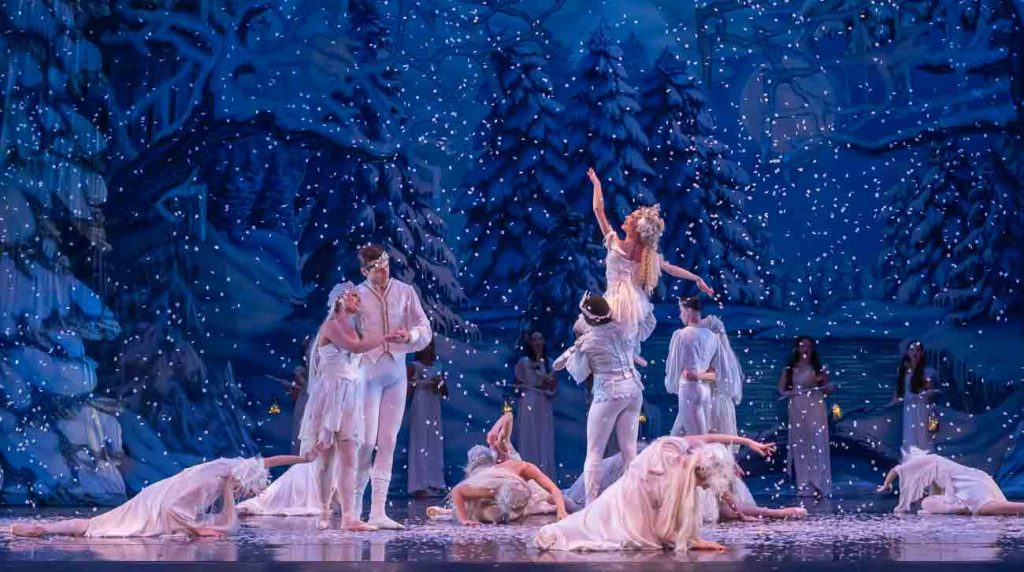 ---
This season's performances of The Nutcracker will be:
Saturday, November 18, at 2 & 7:30 pm: Hoff Family Arts & Culture Center, Council Bluffs – ticket availability limited
Sunday, November 19, at 2 pm: special sensory-friendly performance, tailored to enhance accessibility for individuals on the autism spectrum and presented in cooperation with the Autism Action Partnership – ticket availability limited
Saturday, December 9, at 2 & 7:30 pm, and Sunday, December 10, at 2 pm: Orpheum Theater, Omaha – good seats still available while supplies last